Sony KDL-40W905A review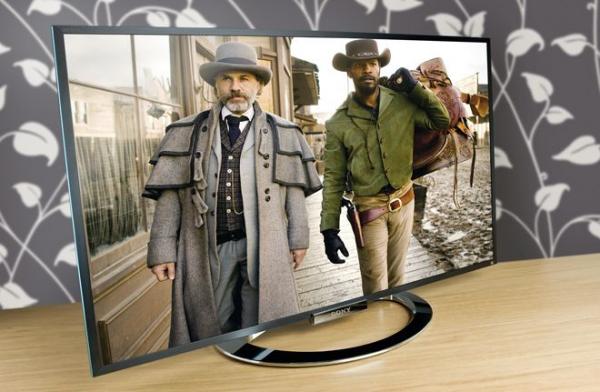 Forget gesture control and speech recognition, this flatscreen flagship is all about image quality
When the light falls just right, Sony's W9 LED TV glints emerald, like something precious – which, indeed, it is. This 40in thinscreen follows hot on the heels of one of last year's finest LCD displays, the HW8, and seeks to maintains Sony's forward momentum with a modicum of extra functionality and a splash more AV refinement.
Giving the KDL-40W905A its distinctive 'Sense of Quartz' look is the aluminium bezel, which has a hairline finish and diamond-cut edging. To get the green tinge, we're told the aluminium is given a chemical bath and anodised. This design trope is echoed across the rest of the Sony TV line, and even extends to its Blu-ray and home theatre packages, but this is the only product with a true diamond cut. It immediately looks more opulent and impressive than its step-down siblings. Centred at the bottom of the bezel is the so-called Intelligent Core, which pulses with light when commands are received and changes hue depending on the content source. Setting the whole thing off is a loop pedestal, chrome-plated for extra bling.
On a more practical note, the set offers a decent collection of inputs: four HDMIs, three USBs, Scart, component, optical digital audio output and Ethernet. Wi-Fi is resident. Tuning options comprise Freeview HD and DVB-S2.
Reflecting the growing sophistication of the set's user interface, two remotes are provided. A standard IR zapper, plus simplified Bluetooth finger remote. The latter is not just a sop to technophobes, it's also got an NFC (Near Field Communications) chip which can be paired with any suitably equipped smartphone.
While the TV itself glints like the City of Oz, the real magic happens behind the glass. Sony's image boffins (who live over the Rainbow Bridge, in Shinagawa, funnily enough) have reworked their picture processing tech to mesmerising effect. The X-Reality Pro engine has an updated database of algorithms, yet despite the increased silicon brawn, the results never look overly processed.
Indeed, it's no hyperbole to suggest that picture quality borders on magnificent. Black level performance is excellent and detail reproduction outstanding. Sony, more than any other brand, has really nailed LCD motion clarity with its Motionflow processing wizardry. The potion offered here is the full-strength XR 800Hz iteration and for the most part it's astonishingly effective.
Without Motionflow, the panel's moving resolution is capped at around 700 lines. Motionflow Smooth and Standard settings improve significantly on this, with Clear, Clear Plus and Impulse delivering a full 1080 lines (measured at 6.5ppf) without inducing unwanted motion artefacts, although they increasingly reduce overall brightness. There's also a True Cinema mode which restores luminosity, but is comparable simply to switching Motionflow off.
Triluminos pays dividends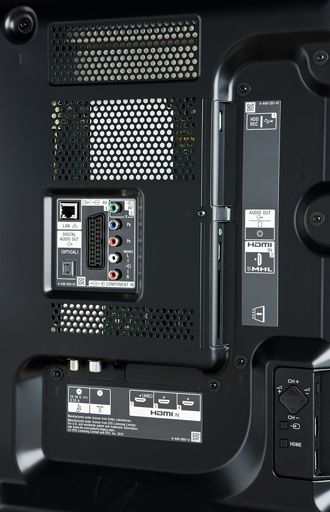 The sets's colour performance is similarly outstanding, and has been optimised for any X.V.Color (aka xvYCC) extended gamut source. Sony's new Triluminos LED edge lighting, which employs quantum dot nanocrystal technology, delivers lusciously rich reds and greens. Widescreen images pop while skintones have more subtle nuances. For BD content, we hooked the TV up to Sony's inexpensive new BDP-S3100 BD player. The results were impressive. Even a sombre palette like Zero Dark Thirty finds additional vibrancy on this wide gamut display. We can't wait to see how the screen performs with Sony's upcoming line of X.V.Color Mastered in 4K Blu-rays.
Fine detail and texture also get a helping hand with Sony's Reality Creation processor. This produces slightly crisper delineation, yet never gives the impression of overt edge enhancement. Details sing a little louder, textures appear more tangible. Seal Team 6 are just a tad more believable here than on rival sets, their gritty ordnance looking almost three-dimensional despite low-level lighting.
Backlight uniformity is good. The screen employs a Dynamic Edge LED system with broadly effective local dimming. There's none of the sploshiness seen on lesser sets. In many ways, this is an LED LCD TV that could actually win the hearts of die-hard plasma lovers. Off-angle viewing is okay, but not great.
XMB R.I.P.
Usability is also good. Sony has revamped its interface for 2013, replacing the familiar XrossMediaBar with a new, graphically rich, vertical menu. It's whizzy and modern, although the brand really needs to sense-check the user experience. The very first option, dubbed Featured, comprises nothing but promotional guff for Sony services. Hardly anything you'll need on a regular basis, and certainly not deserving of its pre-eminent position. Other menu'd items include: TV, Applications (IPTV services and games), Connected Devices and Settings.
Online content has long been a Sony strength, and here a wide selection of streaming services continues to be offered, but disappointingly there have been no additions since last year. Catch-up remains restricted to BBC iPlayer and Demand 5, with LoveFilm, Netflix, Qello, YuppTV, Crackle, YouTube, Blinkx, DailyMotion and more making up the numbers. The Sony Entertainment TV channel itself remains devoid of life and meaningful content (perhaps they've forgotten about it?).
Multimedia file support is the best I've seen yet from the brand, both from USB and across a network; all popular codecs and containers, even MKV, are supported.
Getting Active
Unlike its sister models, the W9 features Active Shutter rather than Passive 3D. Stereophonic images are sharp and largely undimmed. While the supplied glasses are a tad uncomfortable, particularly over prescription spectacles, their clarity and dimensionality is pronounced. Inevitably, there is some crosstalk double-imaging, though, and the BD menu for Tangled remains too much for the system to cope with.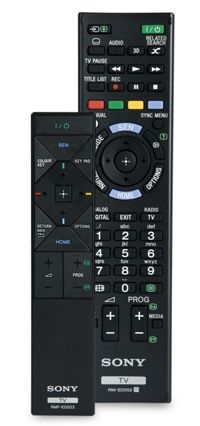 One final change this year takes place outside the box, specifically smartphone and tablet integration. Thanks to the miracles of MiraCast, you can now wirelessly reflect exactly what's on your mobile device on the larger screen. To make hookup devilishly simple, the set is NFC-enabled. Just touch the simplified remote with an NFC device (the set is optimised for Sony's Xperia Z smartphone), and you're paired. But even without the Sony ecosystem, it's simple enough to pair devices. Sony also offers TV SideView, a neat EPG extension app which allows you to browse up-coming shows without disturbing those watching the bigscreen.
The W9 makes a pretty decent noise for a slimscreen. A long-duct speaker system offers meaningful mid-range, while a clever angled driver arrangement bounces soundwaves off a little lip on the underside of the screen. The result is a pleasingly coherent soundstage with defined stereo separation.
Overall, the KDL-40W905A is highly recommended. It may come up short when compared to rivals touting voice and gesture control, not to mention twin-tuner convenience, but ultimately I don't give a monkey's. The set more than compensates with its classic design aesthetics and unbeatable picture performance. Movies, sport and games – this set nails them all. Throw in a decent online content portal and good mobile integration and you have a high-end proposition that's difficult to resist.
---
HCC VERDICT
Sony KDL-40W905A
Price: £1,400 Approx
www.sony.co.uk
Highs: Diamond cut design; outstanding image fidelity; mobile device integration; multimedia file support; audio clarity
Lows: Single-tuner; self-aggrandizing user interface; half-hearted catch-up service
Performance: 5/5
Design: 5/5
Features: 4/5
Overall: 5/5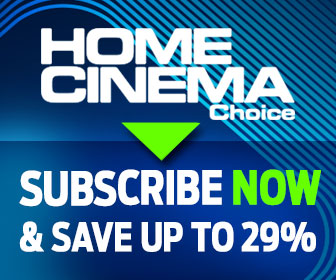 Home Cinema Choice #323

is on sale now, featuring: Panasonic JZ2000 4K OLED TV; LG SP11RA Dolby Atmos soundbar; Philips 806 OLED TV; Neill Blomkamp interview; hi-fi meets home cinema install; and more
Want to see your home cinema system featured in the pages of HCC? Click
here
for more info.