SIM2 M.150 review
At £20,000, this isn't even the most expensive model in SIM2's lineup...
When we found our test rooms invaded by a glut of LED projectors a couple of years ago, we felt confident that LED lighting would soon dominate the projection world in the same way it's taken over the TV industry. But we were wrong. In fact, since then most of the big names in projector design have quietly but surely backed away from using LED.
At first glance it's difficult to fathom why. After all, LED lighting delivers some significant advantages, starting with the fact that while you have to change normal UHP lamps every 2,000-4,000 hours of use (at a cost of hundreds of pounds a time), LED lamps are rated to last an astonishing 30,000 hours. Then there's the fact that, unlike standard lamps, LED systems suffer with practically no degradation in the quality of light they produce over the course of their huge lifespans. I'd further argue from past experience that LED lights deliver slightly more subtle, nuanced and naturally-coloured pictures than all but the very best standard-lamp projectors. Certainly, the colour range of the
LED system inside SIM2's new M.150 projector is claimed to be 128 per cent NTSC – over 80 per cent more than you can achieve using conventional UHP setups.
Last, but certainly not least, LED systems use separate lamps for each of the red, green and blue colour elements, meaning you don't have to worry about the rainbow effect (colour striping) interference you usually suffer to some extent with single-chip DLP projectors.
Despite all these advantages, the M.150 is the only new LED projector I've seen in an age. And a clue to why this might be the case can be seen in the price: £20,000...
The thing is, using LED lamps in projectors is technically rather difficult. LEDs are hard to keep stable when running at high temperatures, and tricky to get much brightness out of – an issue that was apparent with SIM2's previous LED models, including the Mico 50 flagship.
In short, if you want to get the very best out of LED lamps in projectors, you need to place them in extremely high-quality optical systems. The sort of systems, in fact, that are SIM2's trademark.
Sublime design
Before I plunge into the M.150's premium features, it's worth mentioning the projector's sublime design and build. Industrial designer Giorgio Revoldini has once again been roped in, and the result is something you might actually feel happy to put into a living room rather than a dedicated home cinema, courtesy of a glass finish applied to its blackened top and front, and moody-looking vents down each side. It's gloriously weighty too, generating extreme confidence in the quality of the innards.
Then there's the M.150's lens. This protrudes miles out of the centre of the projector's front edge, yet feels every bit as robust as the rest of the unit. The 'T1' standard lens attached to our review sample is not your only option, mind you. You can also get either a 0.675:1 short-throw lens or a 2.1-3.9:1 optional long-throw lens for large rooms. Maximum image size is rated at 250in, if you're lucky enough to be able to install a screen that huge.
The lens options are just the start of the outstanding installation flexibility the M.150 offers. For instance, you can also optically shift its image via the remote control over a huge distance: +60%/-25% vertically, or +/-8% horizontally.
The standard lens offered plenty of optical zoom too, along with almost infinite degrees of focus finesse – something which is especially necessary on the M.150 to ensure that you get the maximum impact from its precision optics. If you want even more evidence of the sort of setup features that distinguish high-end PJs from the mainstream, then check out the M.150's compatibility with the Live Colour Calibration software suite – a phenomenally precise, flexible and sophisticated system that enables your installer to get your M.150's colours tweaked to within a hair's breadth of perfection.
SIM2 has also introduced v2.0 of its EasyLED software specifically for the M.150, with particular attention being paid to LED's emission characteristics courtesy of dedicated colorimetric sensors.
As if this wasn't enough, the M.150 also supports auto-calibration. Here a built-in sensor in the optical path enables continual maintenance of the projector's colour gamut. This is critical, since it means the M.150 can always compensate for the way LED emissions change – especially where colour is concerned – with temperature and time.
The auto-calibration sensor wouldn't do much, of course, if it wasn't also backed up by some high-falutin' video processing. Happily, the M.150 employs the same top-flight electronics employed in SIM2's £30,000 Lumis 3D-S three-chip DLP model – processing which also covers the M.150's 3D playback and a variety of motion compensation systems.
The M.150 is only a single-chip DLP projector, but ultra fast-switching LEDs (an 8-bit-per-second high-speed current driver can switch off the 30A driving current to each LED in less than 1ms) means that it delivers a colour performance equivalent to a 20x colour wheel in a standard single-chip DLP projector. To put this in perspective, most single-chip DLP UHP lamps operate with 5x or 7x colour wheels – hence my assertion earlier that rainbow noise (which is connected to the colour wheel) shouldn't be an issue on the M.150 at all. When it comes to brightness, meanwhile, the M.150's 'Super PureLED Phlatlight' LED modules have been enhanced from those in the Mico 50 to deliver an extra 200 Lumens.
Premium tech is on hand for 3D viewing, too. As readers of our previous reviews of SIM2's Nero and Lumis 3D-S modes will know, the Italian brand takes 3D very seriously. This continues with the M.150, which uses a so-called '2.5 flash' ultra-fast refresh function to combat the crosstalk ghosting problems often seen with Active 3D projectors.
And the exceptional (up to 120Hz) operating rate achievable on the M.150 – which SIM2 claims is because it doesn't use any of the actuators found in most projectors – also enhances its contrast performance, allowing the internal Dynamic Black technology to deliver a claimed contrast ratio of 100,000:1.
Whole new level
Unleashed on a wide variety of my favourite Blu-rays (and starting with 2D), the M.150 gives a spectacular account of itself, as the addition of the extra brightness lifts LED projection to a whole new level.
What's immediately apparent is the astounding precision with which the M.150 treats HD sources. I'm used to finding high-end projectors rendering colours with more finesse, details with more accuracy and edges with more sharpness than mid-range models – but the M.150 is exceptional in all these areas even by high-end standards.
During the detailed opening sequence to The Dark Knight, for instance, the M.150 does more justice to the extraordinary amounts of noise-free detail on the Blu-ray than any other projector in recent memory – aside from SIM2's own £30,000 Lumis 3D-S. Even the Nero models don't look quite as crisp and pure, probably on account of the LED model's freedom from any colour wheel interference.
Also playing a massive part in the phenomenal ...Dark Knight image is the SIM2's accomplished balance of brightness and contrast. The light control the M.150 exhibits allows it to give pictures a sense of depth, crispness, space and sheer cinematic accuracy that should have your mouth hanging open in awe. The shots looking down the length of the bank that The Joker is raiding have just never looked better.
The M.150's light handling also leads to levels of shadow detail during dark scenes that you'll simply not see on any affordable projector – or even on many rival premium models. During the tricksy Chapter 12 of Harry Potter And The Deathly Hallows: Part 2 I could see subtle shades of colour and marginal levels of detail in the images of Voldemort's armies that typically aren't visible on normal TVs or projectors.
To put this remarkable contrast handling in perspective, a lack of shadow detail is certainly one weakness of Sony's otherwise terrific £17,000 VPL-VW1000ES 4K-resolution SXRD projector, one of the M.150's main rivals.
Turning next to colours, the enormous range of tones and the finesse with which the M.150 can render even the most minimal of blends means pictures look so lifelike you'd swear you could step through the screen and join the action. Though preferably not becoming part of The Joker's ill-fated heist crew...
Once I'd digested all the aforementioned strengths, it occurred to me that the M.150 is equally outstanding when it comes to motion handling. Objects, people and camera pans – even without using any of the provided processing tools (which do make the image look slightly processed) – cross the screen with remarkable sharpness and no more judder than seems natural with movie material.
With 3D Blu-rays, my passion for the M.150 grows from deep infatuation to a full-blown love affair. During run-throughs of Tangled and Pirates Of The Caribbean: On Stranger Tides, hi-def 3D images are supremely detailed, full of depth (without looking forced) and completely free of crosstalk. And when I say completely, I mean it.
The increased brightness over the brand's previous LED projectors also reaps great benefits with 3D. There's plenty of punch, shadow detail and colour vibrancy here.
On our wishlist
Believe it or not, I still reckon the M.150 could be improved in a couple of areas. Black levels just aren't as deep as those of JVC's (more affordable) X70 and X90 – although you do get more shadow detail in return. Also, it runs a bit noisily – something for your installer to worry about – and it feels stingy that you don't get either the 3D transmitter or any 3D glasses included in the M.150's £20,000 ticket. Instead you'll need to find an extra £750 to bag a transmitter and four pairs of glasses. Which is kinda like splashing out on a Rolls Royce and being asked to pay extra for the windscreen wiper.
Finally, the standard remote control that SIM2 ships with the M.150 is depressingly lightweight and poorly laid out, with the onscreen menus also looking drab and not feeling intuitive to navigate. But I suppose there's a good chance that any M.150 will be installed as part of a much wider and rather posh AV system, complete with an entirely separate touchscreen control system.
None of the negatives above are likely to present any significant stumbling block to a high-end AV fan. Couple its imperious performance with the fact that you'll probably never need to replace its lamps throughout its lifetime and you get something of a long-term bargain.
Yet there is one problem lurking in the background for buyers of premium projectors – 4K video. Not a mass-market native 4K standard (that's still a while away) but upscaled 4K. Sony's VPL-VW1000ES has shown its benefits. Others may follow suit. Should you hold off from splurging £20,000 a while? That's up to you. If you do get the M.150, you'll love it.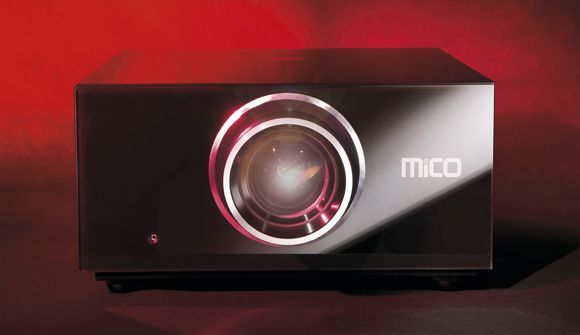 ---
HCC VERDICT
SIM2 M.150
Price: £20,000
www.sim2.co.uk
Highs: Stunning 2D and 3D picture quality; very long lamp life; smart design
Lows: It runs slightly noisily; black levels could be a touch deeper; doesn't support 4K
Performance: 5/5
Design: 4/5
Features: 4/5
Overall: 5/5

SPONSORED VIDEO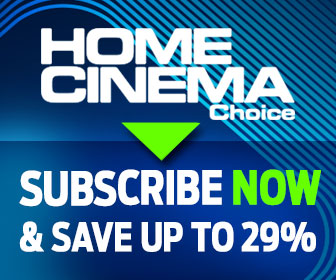 Home Cinema Choice #332

is on sale now, featuring: Samsung's 8K flagship; Anthem AVM 90 processor; B&W 800 Series Diamond; LG smart projector; Hollywood box office bombs; Hitchcock 4K; and more
Want to see your home cinema system featured in the pages of HCC? Click
here
for more info.