Sharp LC-60LE636E review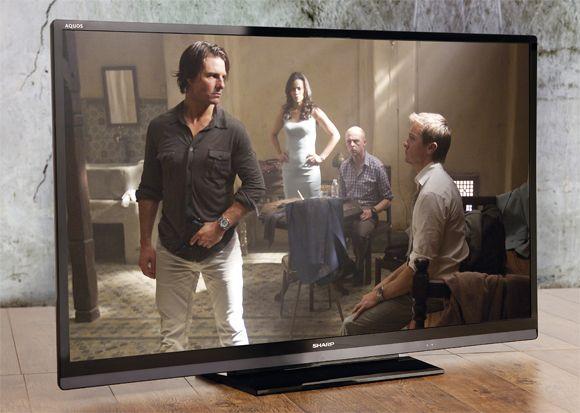 Sharp goes back to basics with a 60in LED TV that ditches 3D and iPlayer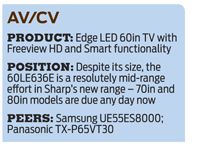 As you'd expect – given that we're called Home Cinema Choice – we just love really big flatscreens. We'd think nothing of knocking through a living room wall and obliterating our kids' playroom to accommodate a monster display. Especially if that display didn't cost an arm and a leg.
It's fair to say, then, that there was a mountain of potential love hanging in the air as I took delivery of Sharp's 60LE636E – because as well as sporting a gargantuan 60in screen, this monster set is being sold at some bargain prices. Sharp may have it listed on its own website for £2,600, but I found it offered at Currys for £1,300 and Amazon for £1,200.
What's more, the 60LE636E is not the totally basic, stripped-back affair that you might be expecting. Its design, for instance, is extremely elegant, with a slender, angular, minimalistic black bezel offset by a grey strip along the bottom and a rather attractive (but thankfully optional) illuminated swish below the Sharp brand name.
Importantly for such a big TV, it bolts onto its desktop stand nice and firmly, too.
No compromise
The Sharp's connections show little sign of budget compromise either. There are four HDMIs, which is as many as you get with high-end of TVs. Plus there are USB ports via which you can either playback video, photo and music files, or record from the integrated Freeview HD tuner.
Even better, the set carries both DLNA PC networking support and online 'Smart' functionality courtesy of either a LAN port or Wi-Fi. The Wi-Fi transmitter/receiver isn't built into the TV, but happily the necessary USB dongle is included with the TV at no extra cost.

Sharp's file support isn't as wide-ranging as you might need, but it does include the popular DivX HD video format. It also has to be said that Sharp's AQUOS Net+ online platform isn't as content-rich as rival systems, with useful stuff being limited to YouTube, Picasa, a web browser, and a cluster of subscription-only video services, including the Cartoon Network and Box Office 365. Samsung, LG, Panasonic and Sony are well ahead in the game, here.
Perhaps most crucially, Sharp doesn't even currently offer the BBC iPlayer – a video catchup service that I now expect to see as standard on Smart TVs. Apparently the service is coming soon, but I couldn't rustle up a precise date. In any case, its absence is made all the more weird by the fact that AQUOS Net+ is essentially Philips' NetTV system under a different name – yet NetTV has had the iPlayer for a while now. Again, go figure.
While Sharp might not be setting any new standards with its Smart and multimedia support, though, getting any such features on such an affordable massive TV can be seen as a bonus.
Looking for signs of price-conscious corner-cutting in the 60LE636E's core specifications reveals mixed news. On the upside, the screen is a Full HD affair, illuminated by edge LED lighting rather than the old CCFL system still cropping up on budget TVs. However, the set's only picture processing trick of note is a 100Hz system – which doesn't amount to much in these days when 200Hz, 400Hz and even 800Hz screens are increasingly commonplace.
Not that the 100Hz 'limitation' will strike everyone as a weakness, of course. There are plenty of video enthusiasts out there, like my colleague Anton van Beek, who would prefer to have a flatscreen that doesn't go overboard on video processing.
Other feature absentees of note are Sharp's Quattron technology (which adds an extra yellow sub-pixel to each LCD pixel) and any sort of 3D system, be it Active or Passive. But again, I can readily imagine many readers not giving two hoots about this if the screen's 2D pictures prove up to scratch.
First impressions
After a little calibration work via the TV's extensive if faffily presented LC-60LE636E's adjustment options, it initially appears as if the screen will deliver handsomely on my hopes for its picture quality.
Colours, for instance, are excellent, in terms of the visible gamut the screen can achieve, the vibrancy with which colours are driven off the screen, and even the subtlety with which blends are delivered. This latter achievement is particularly unexpected from a TV that's clearly not overburdened with processing power.
Also impressive is how crisp and detailed HD pictures look. The screen is comfortably able to resolve every last pixel of detail from Blu-rays and hi-def broadcasts, and doesn't lose nearly as much resolution as I'd prepared for would when showing objects passing across the screen. There's more judder around than you get with a more powerfully processed image, but overall I'm happy with the natural, unembellished feel to the 60LE636E's motion handling.
More good news comes from the 60LE636E's black level response. I'd expected the screen to struggle in this department given that poor contrast performances are common on affordable LCD TVs. But the 60LE636E delivers dark scenes, such as Voldemort's army's assault on Hogwarts in the final Harry Potter... film, very well in a number of ways Blacks look black, so long as you keep the backlight to a reasonably low setting, and this is even accomplished without crushing out excessive amounts of shadow detail.
There is, though, a significant flaw to report during dark scenes. With Sharp trying to use edge LED lighting to illuminate 60in of screen, the 60LE636E suffers with noticeable backlight inconsistencies. These are most potent at the image's left and right sides, but you can see other fainter light blotches in various other sectors of the panel.
The light inconsistencies are invisible with bright material, and their impact is reduced if you keep the backlight low. But it's impossible to remove them from dark scenes completely unless you remove so much brightness from pictures that they lose all their dynamism. And this is the screen's Achilles' heel.
Other notable issues with the 60LE636E's pictures find standard-definition pictures looking a bit soft. They also suffer from a more compressed colour palette than hi-def pictures. Yet given how little standard-def material I actually watch these days, this problem didn't bother me much.
Damn that backlight!
In fact, with the 60LE636E turning in a very respectable input lag result of only 32ms to satisfy my gaming urges, and its 2 x 10W speaker array sounding more potent than most flatscreens, it really is only that backlight consistency problem that upsets me.
Sadly this issue is sufficient to mean that a TV that would otherwise have received a rave review is relegated to one that I can only recommend that you audition to decide for yourself how much the backlight flaws bother you. However, the 60LE636E does at least do enough to keep my hopes high for the even bigger Sharp screens coming our way soon. Especially as some of those are going to use direct rather than edge LED lighting.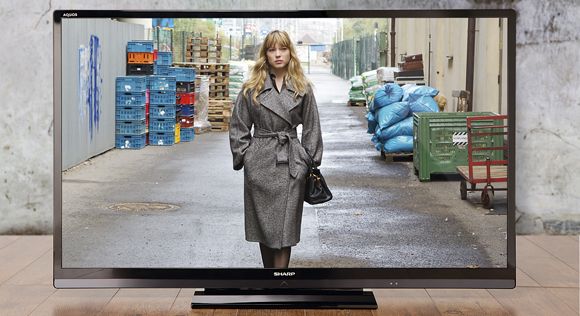 ---
HCC VERDICT
Sharp LC-60LE636E
Price: £2,600 Approx
Highs: Sharp, detailed HD images; good colour fidelity; great value for money; USB timeshifting
Lows: Light pooling from edge LED system; no BBC iPlayer or 3D playback; some motion judder
Performance: 3/5
Design: 4/5
Features: 3/5
Overall: 4/5
---
Analysis
GUI: Picture settings can be adjusted from a side-bar menu – useful
Power consumption: Despite its 60in size, this TV averages a very healthy 68W with movie footage
Killer feature: The fact that you can pick up this mammoth screen for as little as £1,200 is its USP
---
Specifications
3D: no A shame, considering the size of the screen
Full HD: yes 1,920 x 1,080
Tuners: yes Freeview HD, analogue
Connections: 4 x HDMI; 1 x component; 1 x D-Sub PC; 2 x USB; 1 x optical digital audio output; Ethernet
Sound: 2 x 10W
Contrast ratio: N/A
Brightness: N/A
Dimensions: 1,383(w) x 838(h) x 72(d)mm
Weight (off stand): 30kg
Features: DLNA network support; multimedia playback (inc Divx HD) from USB port; recording to USB HDDs; colour management system; gamma controls; AQUOS Net+ online services; 100Hz processing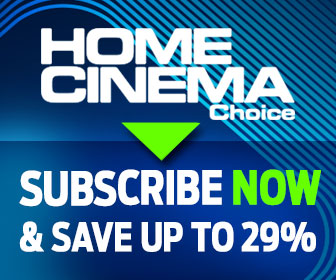 Home Cinema Choice #323

is on sale now, featuring: Panasonic JZ2000 4K OLED TV; LG SP11RA Dolby Atmos soundbar; Philips 806 OLED TV; Neill Blomkamp interview; hi-fi meets home cinema install; and more
Want to see your home cinema system featured in the pages of HCC? Click
here
for more info.