Samsung UE65KS9500 review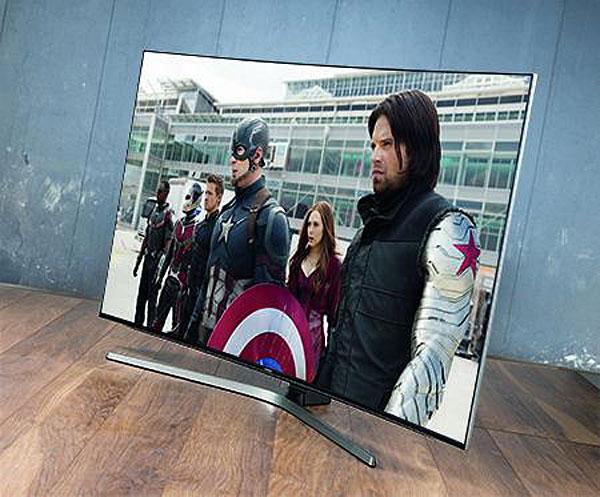 The arrival of high dynamic range (HDR) technology has made brightness a bigger deal in the TV world than it's ever been before. It isn't the only thing you need to unlock HDR's full potential, of course, but it's certainly a key factor in this era when HDR content is already being mastered to anywhere between 1,000 and 4,000 nits.
In recognition of this – and, perhaps, because brightness is a traditional weakness of the OLED TVs made by its great rival LG – Samsung has pushed the luminance of its 2016 LCD TVs to new heights. And representing the Everest when it comes to brightness peaks is the unprecedented 1,400 nits pumped out by the 65in UE65KS9500.
That equates to more than twice the output of LG's latest OLEDs, and contributes to a contrast performance that surpasses the target figure recommended by the UHD Alliance's 'Ultra HD Premium' specifications. In fact, on paper, at least, the UE65KS9500 looks like it's got what it takes to get closer to HDR heaven than any other TV we've seen so far.
Colour champion
The TV isn't just fixated on HDR's expanded brightness range, though. It also features a native UHD resolution along with Quantum Dot technology to make the most of the wide colour gamuts routinely delivered alongside HDR content.
To deliver the sort of localised light controls needed to produce HDR visuals with the clarity the UE65KS9500 is striving for, Samsung has turned to a direct LED lighting engine rather than the edge LED system found in its KS9000 TVs, which had been the brand's top tellies until this series touched down. This engine combines with a local dimming system to output varying light levels from different LED clusters.
The home for all this cutting-edge picture technology is an attractive one. A slinkily slim, gleaming silver frame wraps itself around the screen, while the boomerang-style desktop stand looks dashing without being overpowering.
The fact that the UE65KS9500 has a curved screen earns it extra design brownie points, although, as ever, the curve will divide AV fans. Or put some off entirely. At least Samsung claims to have tackled the 'distorted reflections' issue associated with curved TVs by applying a moth-eye filter to the UE65KS9500's front that 'soaks up' reflections more than a standard LCD screen.
This set is predictably multimedia savvy. Its external connections box sports three USBs for playing back video, photo and music files from USB storage devices, as well as wired and Wi-Fi network options for streaming from DLNA-enabled devices or accessing Samsung's online services.
The number of these services has been streamlined for 2016 – which is no bad thing in most ways, as I've always thought that quality trumps quantity in the context of a smart TV interface. That said, it's a shame that at the time of writing there are no All4 or Demand 5 catch-up apps alongside the iPlayer, ITV Player, Netflix and Amazon big hitters. The Netflix and Amazon apps both support HDR and Ultra HD, by the way.
Navigating all the TV's many content options feels intuitive and friendly.
Web-slinging HDR
Glutton for HDR goodness that I am, I pushed the UE65KS9500 to its limit right away with The Amazing Spider-Man 2 on Ultra HD Blu-ray. And for much of the time the results were nothing short of stellar.
Samsung's brightness claim rings true. This 4K whopper opens up the lighter end of HDR visuals in a way I've just not experienced before, which breathes new naturalism into bright scenes – especially the film's exterior sequences like the graduation ceremony – but also adds incredible punch to bright peaks within otherwise dark shots. The electricity-fuelled scrap with Electro at the power station looks believable, detailed, immersive, and flat-out beautiful. More, erm, electrifying than I've ever seen it look before.
The Times Square fight, meanwhile, also highlights the UE65KS9500's spectacular colour performance. There's a delightful combination at work of a huge colour range and ground-breaking brightness that results in stunning saturations and a sense of raw colour 'volume' that sells the benefits of wide colour gamut technology.
Samsung is really promoting the colour prowess of its Quantum Dot technology (see our IFA show report on p20) and it's easy to see why. LG's OLED sets can produce wonderfully rich and nuanced colours given extra emphasis by the peerless black levels they can hit, but the UE65KS9500 proves that adding brightness to the mix can have a pretty transformative effect.
Thankfully, the TV's extreme brightness isn't delivered with wanton abandon. It's used for impact, as it should be, rather than being a defining constant. Even more importantly, it's achieved via the direct lighting/local dimming engine without robbing the image of the excellent black level response that's long been a defining feature of Samsung's LCD sets.
Let's not forget, after all, that darkness is as vital as light to an all-round convincing HDR experience. So it's a relief to find convincing blacks working in tandem with retina-assaulting neon lights and electrical discharges during The Amazing Spider-Man 2.
Light management here is good enough to ensure that dark areas don't just look like empty black holes in the picture. There's also lots of subtle shadow detail on show. ASM2's spectacular night-time UHD BD vistas across New York always look full of detail and depth, as well as luminous and richly coloured. During scenes where the UE65KS9500's brightness, colour and contrast talents are all able to shine at the same time you'd pretty much swear you'd died and gone to AV heaven.
There is a price to pay, though, for that dazzling brightness, in the shape of some occasionally quite irritating light 'blooming' around bright objects that appear against a dark backdrop. This is a relatively small distraction versus the more pronounced light banding you get on the step-down KS9000 series, which employs edge LED lighting, but is one area where LG's OLED sets enjoy a significant advantage, as they're able to deliver their illumination with a far greater degree of accuracy.
This top-dog Samsung isn't just outstanding at revealing the joys of HDR and wide colour gamut tech. It also displays native UHD sources with a huge amount of sharpness and clarity, ramming home the advantages of all those pixels with a precision precious few rivals can match. This can be seen in very detailed, deep shots like, again, Amazing Spider-Man 2's expansive city vistas, and in the classy, natural way the TV reproduces the gentle cinematic grain that's part of Sony's UHD transfer.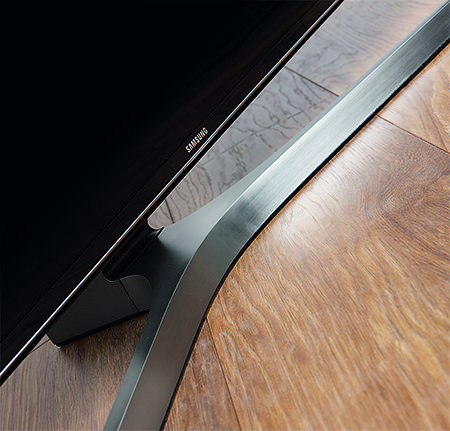 Full HD on the up
The ordinary Full HD Blu-ray of The Amazing Spider-Man 2 lacks that HDR impact, but finds this display proficient at upscaling the incoming signal to its UHD resolution. There's a crisp, clean feel to the image that's quite remarkable considering how many extra pixels the TV's processing is having to add 'on the fly'.
And the UE65KS9500 doesn't just upscale resolution, either. Samsung has recently introduced a new feature called HDR+ which expands both the luminance and colour range of standard dynamic range sources to give them an HDR effect. This is no rival for true HDR images and purists will dislike it on principle for the way it tinkers with source material. It is, though, by far the most effective 'HDR upscaler' I've seen so far, adding a tangible level of image pop and seeking out bright highlights. As such, I'd suggest it is a real option for people keen to get the maximum impact from their TV as frequently as possible. HDR-toting Blu-rays are still, after all, in relatively short supply.
Motion can cause the Samsung UE65KS9500 some problems. I found the image suffering quite heavily with judder during camera pans, especially 'circular' pans like the one around Eddie and his coach as they celebrate him jumping the 90m slope in the Eddie The Eagle Ultra HD Blu-ray.
Another problem is that when playing Ultra HD Blu-rays using Samsung's Movie preset – the setting reckoned to deliver the most accurate HDR picture – areas such as white or blue skies that contain lots of subtle colour shifts can look strangely stripey, as the TV seemingly fails to correctly map all of the colour tones available in the HDR/wide colour gamut combination.
You can greatly counter the impact of this striping problem if you push the Dynamic contrast option up to Medium or High. Personally I don't have a massive issue doing this, and I suspect many end users will actually prefer the resulting punchier look to pictures. But it does impact the HDR accuracy that Samsung has otherwise worked so hard to deliver.
While the negative points I've raised will be enough to turn some AV enthusiasts towards LG's latest OLED models (although those, too, struggle a bit with motion), I'll stress that while those OLEDs are uniquely talented at handling dark scenes and eliciting a true black, they can lose detail in very bright areas, and don't deliver as much punch with HDR's bright highlights as the UE65KS9500. Picking between the pictures here and those of a 2016 LG OLED is a matter of personal preference rather than one being definitively better than the other, not to mention other facets (curved or flat panel, smart features, Dolby Vision support, price...).
The UE65KS9500 even continues its rivalry with LG's OLEDs when it comes to sound, as its well-hidden speakers deliver a powerful, open and detailed sound performance that's better than I expected. It manages to rival the excellent sonics produced by the soundbar speaker systems attached to LG's E6 and G6 TVs.
Samsung spectacular
My final impression of the UE65KS9500 is that while there are still areas for Samsung to work on – as there is for every TV brand when it comes to HDR – it's perhaps the most spectacular TV I've spent time with this year. I cannot imagine any buyer being disappointed (provided they're not interested in 3D Blu-ray playback, as this model continues Samsung's infuriating ignorance of the format) and from a technical point of view this screen gives an exciting glimpse of where our HDR future is headed.
Specification
3D: No. 4K: Yes. 3,840 x 2,160 resolution HDR: Yes. HDR 10 Tuner: Yes. Freeview HD; satellite Connections: 4 x HDMI inputs; 3 x USB inputs; optical digital audio output; RF input; Ethernet Sound: 60W, 4-channel Brightness (claimed): 1,400 nits Contrast ratio (claimed): 'Mega Contrast' Dimensions (off stand): 1,441(w) x 833(h) x 115.9(d)mm Weight (off stand): 28.2kg
Features: USB and DLNA multimedia playback; built-in Wi-Fi; HDR+ HDR upscaling engine; Tizen-based smart system; Netflix and Amazon 4K apps; direct LED lighting with Precision Black Pro local dimming; Quantum Dot technology; curved screen with Moth Eye anti-reflection

SPONSORED VIDEO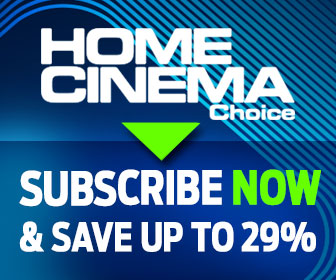 Home Cinema Choice #326

is on sale now, featuring: Sky Glass; Anthem AVM 70 processor; Sony XR-65X90J; BenQ gaming projector; Christmas gift guide; Hollywood franchises on Blu-ray; Fast 9 4K; and more
Want to see your home cinema system featured in the pages of HCC? Click
here
for more info.