Samsung UE46ES7000 review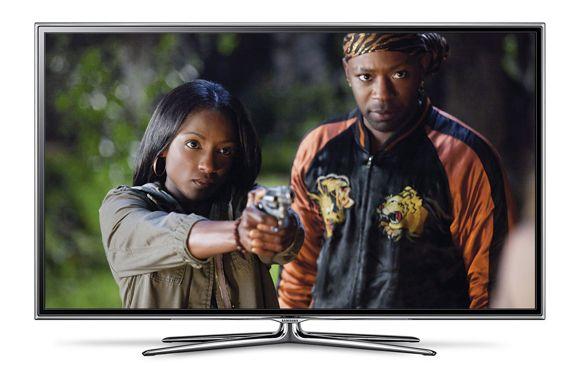 MotionPlus comes of age as Samsung shows us just how good an edge-lit LED TV can be...
This attractive beast is rammed with cutting-edge technology – including four remote controls if you count your mouth and arms as two of them. Gesture and voice control can make you feel self-conscious and possibly embarrassed as you gesticulate and yell basic commands at the TV. Frankly, it's a pointless gimmick.
But there's a lot else to admire about the UE46ES7000, including its attractive design, slinky operating system and networking skills (although BBC iPlayer is a curious absentee from the TV's Smart TV portal). More important, though, are the first-rate images the screen is capable of serving up. Freeview is not its forte (standard-def images are a tad soft) but overall, there are very few negatives to spoil the show. When it comes to the issue of light leakage, the backlight is exceptionally well contained and off-axis viewing holds up with negligible loss of contrast and colour even at extreme angles.
The UE46ES7000 is made for Blu-rays. Still image detail and clarity are sensational, revealing, for example, every nuance of Sully's facial features in Avatar on Blu-ray. Meanwhile, No Country For Old Men's notoriously tricky camera pans when Josh Brolin's character approaches the remains of the shoot-out are perfectly executed when MotionPlus is set to its lowest setting, with no jerkiness and no artefacts such as haloing. Even with MotionPlus set to off, judder is so minimal as to be insignificant.
High brightness and luxuriant black levels ensure that images are punchy, and this is achieved without compromising shadow detail. MPEG noise is effortlessly suppressed, too – No Country For Old Men's vast cloudy skies are solidly displayed without pixellating. Accurate colours, including natural skin tones, are the icing on what is a very tasty slice of HD cake.
Standard-def DVDs are nicely upscaled in most respects, although The Long Good Friday on DVD is a bit on the soft side and MotionPlus artefacts are more prevalent than with 1080p24 material.
Sport in HD is displayed with minimal judder and although resolution drops off when cameras pan quickly it's not as noticeable as with other screens. It's also a relief to report that the UE46ES7000 I reviewed was not subjected to the occasional jerky frame which I found on a UE46ES8000 (and is possibly a firmware problem that Samsung should be addressing).
Picture tools are bountiful in terms of options – gamma, white balance, expert pattern and flesh tone adjustment to name but a few. The UE46ES7000's 3D experience is a mixed bag. The specs are light and comfy, depth and perspective are great but the level of crosstalk present is annoying. You can tweak perspective and depth settings (ignore the ineffective 3D Optimisation setting) to reduce it, but it seems more prevalent than on previous years' models.
---
HCC VERDICT
Samsung UE46ES7000
Price: £1,700 Approx
Highs: Impeccable HD images; attractive menu system
Lows: 3D X-talk poor; soft SD Freeview; no BBC iPlayer
Performance: 5/5
Design: 4/5
Features: 5/5
Overall: 5/5
---
Specifications
3D: yes Active shutter
Full HD: yes 1,920 x 1,080
Tuner: yes Freeview HD, Freesat HD, CI slot
Connections: 3 x HDMI; 3 x USB; Ethernet; component; composite; optical digital audio out; D-Sub PC in; Scart
Sound: 2 x 10W
Brightness: N/A
Contrast ratio: N/A
Dimensions (off stand): 1,039(w) x 615(h) x 31(d)mm
Weight (off stand): 12kg
Features: USB multimedia playback; 800CMR processing engine; Smart Hub; web browser; Dolby Digital Plus; Dolby Pulse; digital noise filter; ultra clear panel; arch flow stand; super narrow bezel; Allshare (DLNA) connection; Anynet+ (HDMI-CEC); picture-in-picture; USB PVR-ready; USB multimedia playback; 2 x 3D active glasses included; voice and gesture control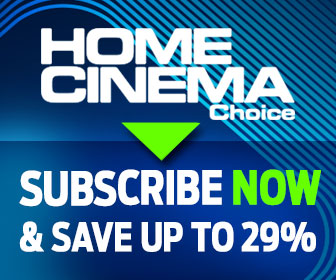 Home Cinema Choice #323

is on sale now, featuring: Panasonic JZ2000 4K OLED TV; LG SP11RA Dolby Atmos soundbar; Philips 806 OLED TV; Neill Blomkamp interview; hi-fi meets home cinema install; and more
Want to see your home cinema system featured in the pages of HCC? Click
here
for more info.