Samsung QE65Q85R 4K HDR QLED TV review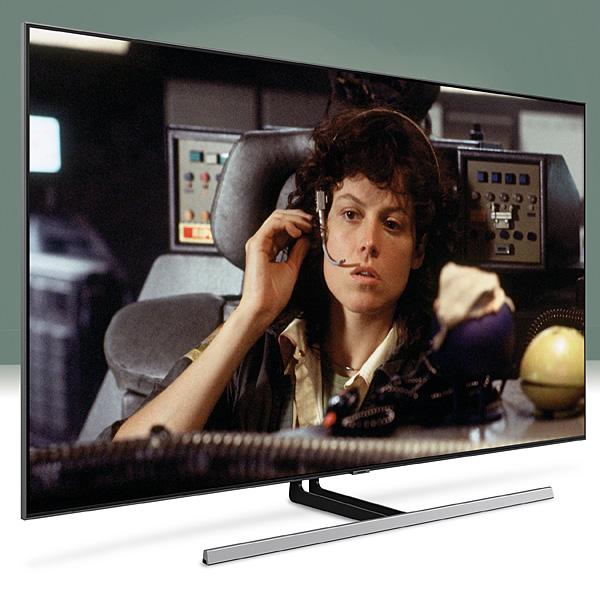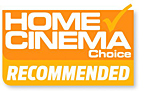 Samsung's latest Quantum Dot TV leaves John Archer feeling shaken and stirred
The first new Samsung TV for 2019, the QE65Q90R [see HCC #298], was a stunner. It combined new backlight and viewing angle technology with improved processing, helping to blend the brightness and colour volume traits of LCD with the black level and contrast benefits more usually expected of OLED. But that set is £3,800. The QE65Q85R, a UK/Europe-only model, retains much of the Q90R's skillset but retails for £3,000.
Personally I find the 65Q85R actually more attractive than the step-up model. It's slightly more plasticky and less deliberately monolithic, but its stand swaps the heavy metal plate for an angled-back, open bracket attached to a slim bar that protrudes neatly out in front of the screen.
There's more here than just a cosmetic rethink, obviously. The most significant specification differences between the QE65Q85R and Samsung's top-end 4K display are in the areas of dimming zones and brightness. This screen gets 96 dimming zones for its direct LED lighting versus the Q90R's 480, and claimed brightness drops from 2,050 nits to 1,500 nits.
It keeps up with its more expensive sibling in many ways, though. It ships with an external One Connect box that carries all the same inputs (including four v2.0 HDMIs and three USBs), and hooks up to the TV via a single slim, light-coloured cable. The next TV down the Samsung QLED ladder, the QE65Q80R, loses external connections hardware, and features fewer dimming zones.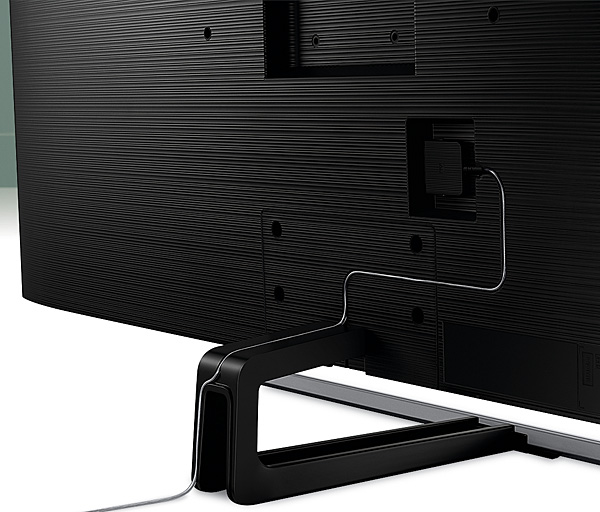 Like the Q90R, this model boasts of covering 100 per cent of the DCI-P3 colour spectrum. And it also carries Samsung's new wide viewing-angle technology (which is a major breakthrough for LCD TVs), and smart features/interface. Apple AirPlay 2 and iTunes app are coming via firmware, the Ambient Mode for displaying photos/artwork is present and correct, and the QE65Q85R incorporates the Bixby voice recognition and control system, as well as support for Google Home and Amazon Alexa. However, unlike the LG OLED65C9 (reviewed on p44), the Home and Alexa voice control requires external Google or Amazon devices.
Samsung's attractive and customisable smart interface provides access to pretty much all the apps most people will need, be they the catch-up apps for the main UK broadcasters (albeit not wrapped in a user-friendly Freeview Play wrapper), or Netflix, Amazon Video, YouTube and Rakuten. All support HDR and 4K playback where the app provider offers it.
Bring On The Black Level
Settling down to see what the QE65Q85R can do, its most startling strength is its black level performance. The screen really can get black in a way that no other LCD TV can – bar Samsung's own step-up Q90Rs. It's hard to believe such dark depths are coming from LCD rather than OLED technology.
It can deliver this blackness while retaining good uniformity during extreme content, such as 2001: A Space Odyssey's shots of sun-lit space ships against the darkness of space (Ultra HD Blu-ray). There's practically zero significant light 'blooming' (clouds of greyness) around the film's white ships, despite the reduction in backlight zones here.
Or at least that's the case when viewing the TV more or less straight on; from an angle blooming is much more noticeable, even if the screen's wide viewing-angle technology does an otherwise exceptional job of retaining colour and contrast during off-axis viewing.
As long as you remember to turn off the annoying Eco settings that are set to on by default, the screen also impresses with the level of brightness it can reach with HDR material. As noted earlier, the Q85R's brightness isn't as extreme as its stablemate's, but it's still more than enough to engineer the sort of HDR impact that most other TVs simply can't.
Native 4K pictures from UHD Blu-ray or TV providers look sharp and clean right out of the box. The TV keeps this crisp feel with motion, too (I found switching Samsung's Motion Plus processing to Custom mode and assigning the blur and judder elements each to level three delivered my favourite results). Upscaled HD images, meanwhile, are among the best you'll see.
Colours appear lush and hugely dynamic, but also full of subtlety. The brightest tones in the riotous 4K Blu-ray of Spider-Man: Into The Spider-Verse (an animated film mastered to light peaks of 4,000 nits) look spectacularly vibrant while also, crucially, feeling like a natural part of the film's overall colour palette, rather than peaky or forced.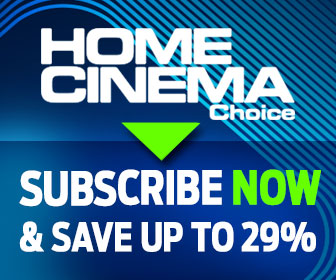 Home Cinema Choice #323

is on sale now, featuring: Panasonic JZ2000 4K OLED TV; LG SP11RA Dolby Atmos soundbar; Philips 806 OLED TV; Neill Blomkamp interview; hi-fi meets home cinema install; and more
Want to see your home cinema system featured in the pages of HCC? Click
here
for more info.