Salt: Extended Edition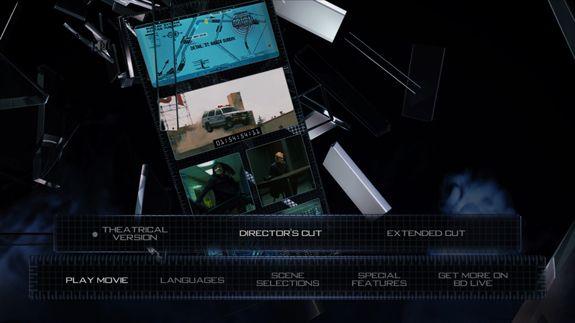 Angelina Jolie serves up plenty of old-school action thrills in this enjoyable hi-def thriller
Salt feels like a film out of time. Brimming with Cold War antagonism, it's a movie that might have found a place in the 1980s, but which feels weirdly out of touch with the world today. That said the film does have a couple of aces up its sleeves, which help make it at least a watchable curiosity.
Firstly there's Angelina Jolie's portrayal of CIA officer Evelyn Salt. While the plot - Salt is accused of being a Russian sleeper agent and forced to go on the run – is an predictable as they come, Jolie digs deep to find some impressive emotional material to connect with, reminding you that the actress really is more than just an action hero with breasts. The other pleasure is director Philip Noyce, whose old-fashioned style contrasts very nicely with the whiz-bang explosions, chases and crashes that seem to occur every 15 minutes.
Picture: Sony Pictures has done a fine job of bringing this thriller to Blu-ray thanks, in no small part, to the disc's impressive AVC 2.40:1 1080p encode. A fine layer of film grain remains intact throughout and blacks are especially strong and inviting. Colours can be rather cold and muted, meaning that the palette doesn't always dazzle you, and detailing is very strong. With all of that in mind, it's a shame to report that Salt doesn't quite achieve full marks thanks to a few instances of black crush and artefacting that could well be down to the amount of material Sony has tried to cram onto a single disc.
Picture rating: 4/5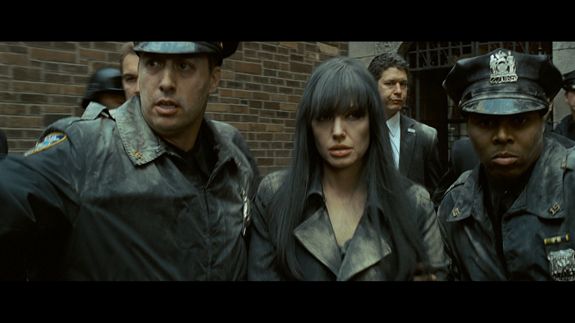 Audio: You won't find any complaints here about how Salt sounds on Blu-ray. Granted a DTS-HD Master Audio 5.1 soundtrack, the film's action scenes really do come alive in the most visceral and exciting way. While the engaging (and seeming omnipresent) use of the surrounds comes as no surprise, it's the sheer clarity of the audio that really impresses, with every effect and line of dialogue cleanly picked out of whatever other chaos is occurring in the mix at the same time.
Audio rating: 5/5
Extras: This Blu-ray disc arrives with not one, not two, but three different versions of the movie, allowing you to choose between Theatrical (100mins), Extended (101mins) and a Director's Cut (104mins). If three (slightly) different versions of Salt aren't enough to get you excited then how about a substantial platter of additional condiments including a director's commentary, picture-in-picture behind-the-scenes Spy-Cam mode (theatrical cut only), five featurettes exploring everything from the fact behind the fiction to Noyce's thoughts on what makes for a successful political thriller and a look at how Jolie prepared for the title role? And that still leaves a lengthy radio interview with the director and Making of… featurette, plus BD-Live link and MovieIQ features for you to devour at a later date.
Extras rating: 4/5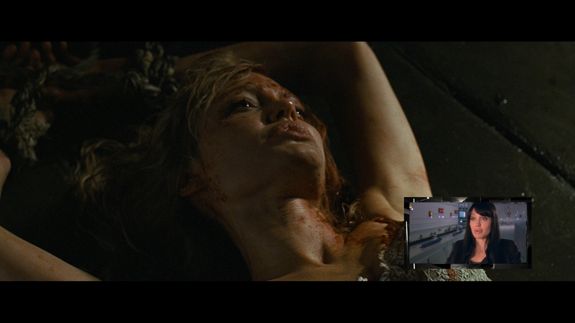 We say: Jolie's performance and a great hi-def package make Salt an enticing proposition on Blu-ray.
Sony Pictures, All-region BD, £25 approx, On sale now
HCC VERDICT: 4/5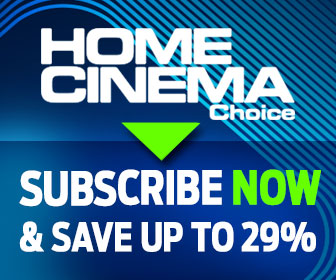 Home Cinema Choice #321

is on sale now, featuring: Anthem MRX 740 AV receiver; SVS 3000 Micro subwoofer; LG C1 OLED TV; Westerns on Blu-ray; surround sound setup tips; loft cinema conversion; and more
Want to see your home cinema system featured in the pages of HCC? Click
here
for more info.