Rockers Thunder preview Please Remain Seated album with mega KEF and Chord sound system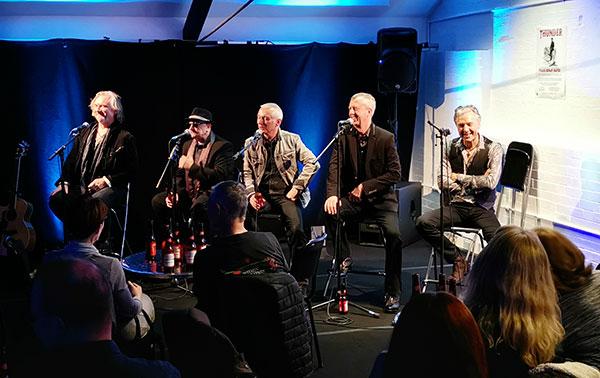 Veteran British rockers Thunder went to town for their new album preview, calling in a state-of-the-art sound system more at home at a high-end Hi-Fi show.
Due out in January, Please Remain Seated sees the band rework some of their most popular songs. It will be released on CD by BMG, and as an MQA Master on Tidal, January 18. A two-disc deluxe CD edition will include seven bonus tracks.
HCC was invited to the pre-release party, at John Henry's rehearsal studios in North London, to hear the new album in full flight, and check out the tech-heavy sound system.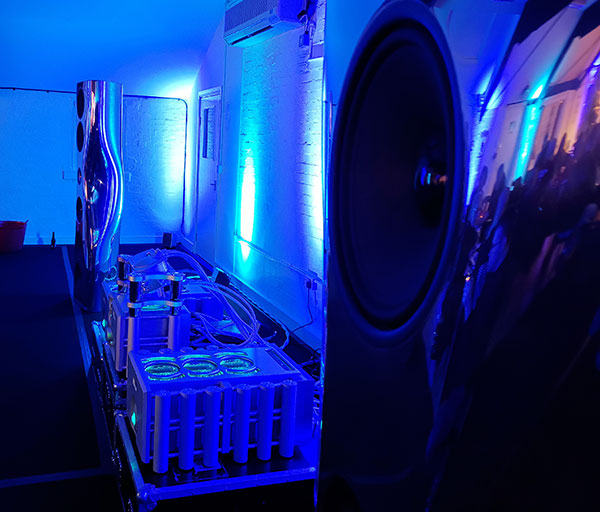 Dominating the stage were a pair of Muons, KEF's legendary flagship floorstanders. These were coupled to a powerhouse system from Chord Electronics, comprising a pair of Ultima reference monoblocks, each capable of 780W; Blu MKII upscaling CD transport, which uses powerful algorithms to output digital data at 705.6kHz (16x CD's 44.1kHz native resolution); DAVE DAC; and hulking Ultima pre-amp, topped off with an MQA-supporting Mytek Brooklyn DAC.
The total cost of the system is approximately £350,000.
After the album playthrough, the band took questions from the audience, and broke down a couple of songs acoustically to show how they had been reworked. Singer Danny Bowes then offered a KEF wireless Bluetooth speaker, signed by the band, to a lucky quiz winner.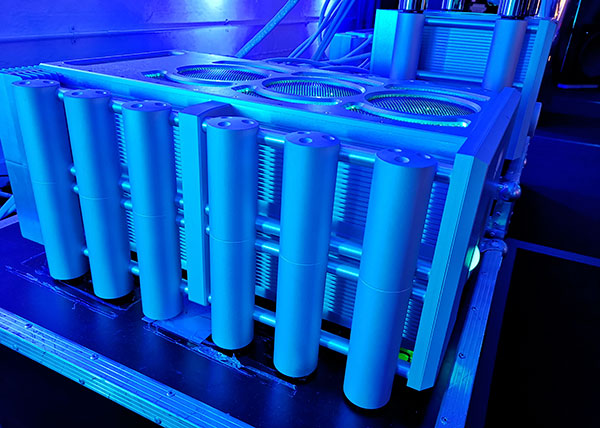 Please Remain Seated is the follow-up to Rip it Up, released in 2017. The new album has been recorded as if live, resulting in a catchy mixture of drivetime anthems with bluesy influence.
The band say they were originally going to approach the project unplugged, with acoustic interpretations of popular tracks, but came to the conclusion that wouldn't work.
Explains Bowes: '(Guitarist) Luke (Morley) suggested we should just do each song completely differently, almost as if we were covering someone else's records. We identified 18 tracks we thought might be fun to do, and recorded them in five days. Really quick.'
The band toured with Alice Cooper, before listening to the sessions again. 'The obvious winners jumped out; we then re-recorded them all properly. It was an interesting process.'
Please Remain Seated will be supported by a string of UK tour dates, in February 2019. 'We intend to sit down a lot on this tour,' quipped Morley.
Home Cinema Choice #311 is on sale now

, featuring: Samsung Q950TS 8K QLED TV; Emotiva 11-channel power amp; Meridian in-wall speakers; binge-worthy TV boxsets; Color Out of Space interview; disc reviews; opinion; and more.
Want to see your home cinema system featured in the pages of HCC? Click
here
for more info.