Q Acoustics launches new 3000i speaker range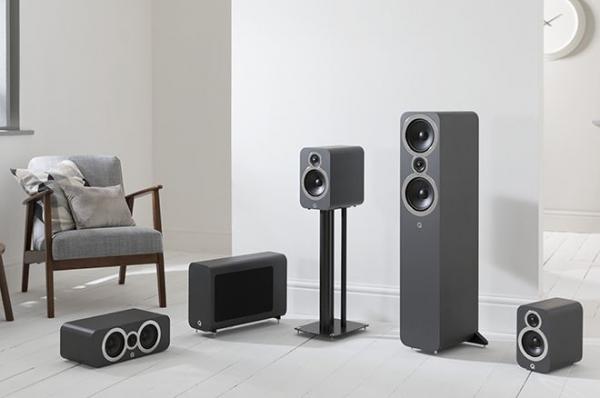 Revised series borrows tech from flagship Concept 500 and includes 5.1 bundles
Q Acoustics has announced its new 3000i series of speakers, which aims to improve upon the performance of the previous 3000 models while retaining their tempting price tags.
The 3000i lineup includes floorstander and bookshelf models, plus a centre channel and slim-line subwoofer. Q Acoustics will also sell two 3000i 5.1 systems.
Top of the range is the 3050i, priced at £650 per pair, which uses two 6in bass drivers and a 0.9in soft dome tweeter. The two new bookshelf speakers – 3010i (£200) and 3020i (£250) – feature a single bass driver (4in and 5in respectively) and tweeter.
The 3000i benefits from the previous R&D put into Q Acoustics' £4,000 Concept 500 flagship floorstanders, specifically with regards cabinet design. This includes the Concept's P2P (Point to Point) bracing technology, which offers 'internal support in areas of the cabinet that need stiffening, including an extra precision-cut top damping panel.' The result, says Q Acoustics, is a 'more focused, accurate and low distortion fidelity.'
The 3050i floorstander also features Heimholtz Pressure Equaliser (HPE) tubing – used in the Concept 500 – to limit internal standing waves and reduce resonance.
Both bookshelf speakers, meanwhile, are noticeably larger than their 3000 series predecessors, at least when it comes to depth. This increase in the physical volume of the cabinet yields a better low-frequency performance, says Q Acoustics.
A new 3090i centre speaker (£170, two 4in bass drivers, 0.9 tweeter) and slender 3060S subwoofer (£330, 8in woofer) complete the 3000i stable. Home cinema fans can save a touch on standalone prices by opting for either Q Acoustics' 3050i 5.1 (£1,345) or 3010i 5.1 (£895) packages.
Finish options are Graphite Grey (pictured), English Walnut, Carbon Black or Arctic White. All speakers feature natty-looking integrated binding posts and chrome driver trims.
HCC was treated to pre-announcement demonstrations of the 3050i, 3020i and 3010i in the listening rooms of London installer/smart technology expert Cornflake. Early impressions are very good. Look out for a 5.1 system review soon...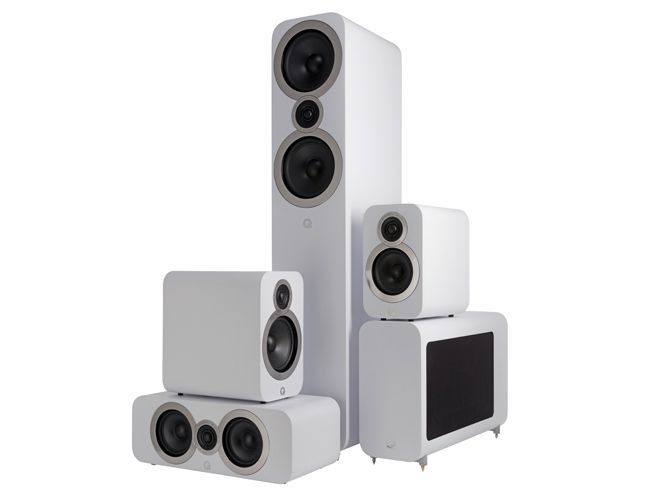 Click

here

to see what's inside Home Cinema Choice 306.

Reviews of Optoma and Epson 4K projectors, Philips' OLED934 TV, and Arendal's entry-level subwoofer; a roundup of classic movies on UHD Blu-ray; our annual gift guide; and a whole lot more...
Want to see your home cinema system featured in the pages of HCC? Click
here
for more info.