Predators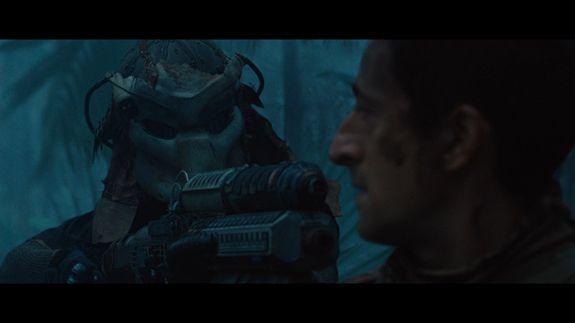 We're on the hunt for a killer home cinema experience with this sci-fi sequel
Predators was designed to be the sequel that Arnold Schwarzenegger's 1987 hit has always 'deserved' according to producer Robert Rodriguez. What he and director Nimrod Antal have delivered is effectively a reworking of the original, with a selection of trained killers finding themselves kidnapped and taken to a strange jungle where they're hunted by invisible creatures. That said, despite lacking much in the way of original story ideas, Predators is a perfectly enjoyable piece of disposable cinema, with decent performances, good FX and plenty of violence.
Picture: Predators comes to Blu-ray with the kind of hi-def visual treatment you'd expect from a medium-budget Hollywood hit. Presented in its original 2.40:1 aspect ratio with a film-like AVC 1080p encode, the disc boasts some impressive detailing, impossibly deep blacks and strong colour reproduction. And even if it never quite makes it to the upper echelon of hi-def encodes, it also doesn't fall into some of the more common traps - even particularly tricky material such as the opening shot of Chapter 19, with a red flare as the only light-source in the smoke-filled tunnel, is completely free from banding and digital artefacts.
Picture rating: 4/5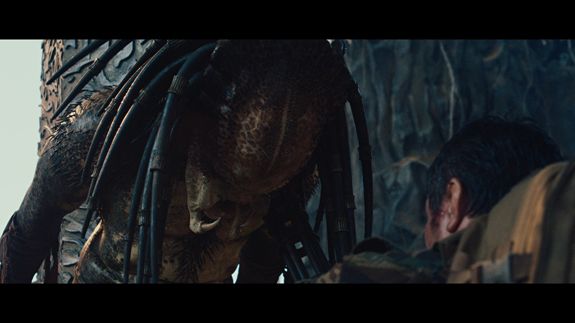 Audio: As with the disc's image quality, even if Predators' DTS-HD Master Audio 5.1 mix isn't up there with the very best you'll hear, it's still a thoroughly commendable effort. From something as simple as each whisper of 'Over here' coming from a different speaker in the soundfield during Chapter 14 to the more bombastic excess of Chapter 8 with the Predator hunting 'dogs' tearing through the forest as bullets fly all around you, this is an exquisitely nuanced mix that always keeps you at the heart of the action.
Audio rating: 4/5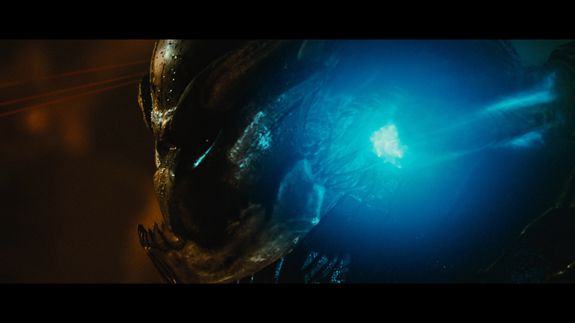 Extras: Stalking shop shelves as one of Fox's Triple Play releases, the Predators Blu-ray ship with a bonus DVD and Digital Copy, plus what turns out to be a rather middling collection of bonus features. Director Nimrod Antal and producer Robert Rodriguez provide the obligatory chat-track, which spends almost as much time on the film's production history as it does on any screen-specific analysis of the finished film. Following this are five Motion Comics (worth a look, but I doubt you'll go back to any of them a second time), six short behind-the-scenes featurettes exploring different aspects of the production (locations, characters, Predator design, etc.), a rather pointless character profile video entitled The Chosen, a short Fox Movie Channel look at the making of the 'Predator dog' scene (the only extra not in 1080p), nine deleted/extended scenes and a BD-Live link.
Extras rating: 3/5
We say: A perfectly adequate thrill-ride of a film on a similarly adequate Blu-ray platter.
20th Century Fox, Region A/B BD/R2 DVD, £25 approx, On sale November 1
HCC VERDICT: 3/5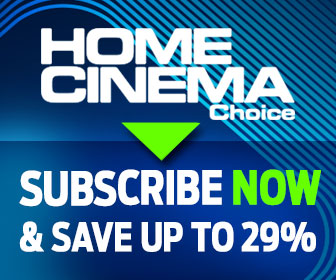 Home Cinema Choice #316 is on sale now

, featuring: Sony VPL-VW790ES 4K laser projector; B&W 600 S2 Series speakers; CEDIA home cinema awards; Humax Aura PVR; tech tips; disc reviews; opinion; and more.
Want to see your home cinema system featured in the pages of HCC? Click
here
for more info.