Popbox review
Looking to the future
MKV3D support and BBC iPlayer access are two of this device's key talents
he Popbox network player shares has come from the same school of design as the the Netgear NeoTV 550. It's black, it's rectangular, and kinda ugly. But don't let that put you off.
The rather featureless front panel is equipped with a USB port, although there's no SD card slot. One is available on the rear, but it's not intended to take media from your solid-state camcorder or digital camera. Instead, you're supposed to leave a large-ish card permanently plugged in. This is so the Popbox has space to write a thumbnail-based record of your media library, and to store downloaded applets.
Some of the applets are 'premium' and require registration. Others – among them YouTube, Facebook, Twitter and Shoutcast (internet radio) – are both accessible and free. So, too is, – drumroll, please! – BBC iPlayer, complete with HD support.
There's no rear-mounted eSATA port a la Netgear, although the USB port is compatible with external HDDs as well as thumb-drives. Composite video has been dropped entirely; the only output options are component and HDMI.
This goes all the way to 1080p24, but no 50Hz option is listed anywhere. Any UK material is thus spoilt by conversion judder, although this isn't as bad as expected. Stereo audio phonos and an optical digital port are provided for those who don't rely totally on HDMI.
Networking is Ethernet, but the Popbox does support optional Wi-Fi adaptors. The accompanying remote control is a textbook example of how to do things. Clearly influenced by Apple's industrial design, it's backlit and contains the minimum of buttons – but what you do get are laid out sensibly.
Potentially at least, the Popbox is the only product in this grouptes to get even close to the Kaleidescape-style playback experience. The dvice can communicate with the IMDB database, and from there download cover-art and movie information.
This cover-art forms the basis of content selection – highlight what you want to view from the carousel grid, and click the enter button. A similar system is used for music selection, which relies on cover-art already being available. Photos, as one might expect, are represented by thumbnails. Presented in HD, they can be played as a slideshow with or without background music.
Popbox has made much noise about its 3D support, but it doesn't support the 'multiview video coding' of any 3D Blu-rays you might have ripped to an accessible storage device. Instead, it caters for the newish MKV3D standard – and anything carried in a side-by-side or top-bottom 3D format. I'm pretty sure that any HD-compatible media player could deal with those, although users might need to manually-switch their 3DTVs into the most appropriate display mode.
Another cool feature, and one that should be adopted universally, is 'search'. Enter one or more characters of what you're looking for, and all available matches are displayed.
Less cool was my inability to get the IMDB-powered video selection system to work, and so I had to rely on the cluttered text alternative. I suspect that the persistent appearance of an annoying 'insert memory card' message, even with said card present, might not be entirely unconnected. Also, some of the networked folders would occasionally disappear completely, necessitating a hardware reset – and even that didn't guarantee their reappearance.
Still, 50Hz-to-60Hz conversion artifacts apart, picture and sound quality are fine and format support is extensive.
---
HCC VERDICT
Popbox
Price: £120 Approx
Highs: Fantastic remote control; glossy user interface (if you can get it to work); apps include BBC iPlayer
Lows: Some bugs; no 50Hz HDMI output; 3D support doesn't cover BD
Performance: 3/5
Design: 4/5
Features: 4/5
Overall: 4/5
---
Specifications
Video file support: MKV, DIVX, XVID, WMV, MPEG1, MPEG2, MP4, VOB (DVD files)
Audio file support: MP3, FLAC, WAV, AAC, M4A, WMA, Dolby Digital (analogue decode), Dolby Digital (bitstream), DTS (analogue decode), DTS (bitstream), Dolby TrueHD
Image file support: JPEG, BMP, GIF, PNG
Connections: Component, HDMI, optical digital audio, USB, SD card slot (not for content) Dimensions: 205(w) x 40(h) x 155(d)mm
Weight: 0.5kg
Features: DLNA/uPnP support; file-sharing support; screensaver; subtitle support; playlist support; time-search bar; 1080p/24 support; photo slideshow; internet content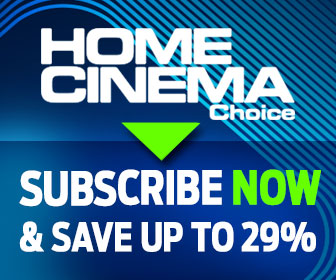 Home Cinema Choice #316 is on sale now

, featuring: Sony VPL-VW790ES 4K laser projector; B&W 600 S2 Series speakers; CEDIA home cinema awards; Humax Aura PVR; tech tips; disc reviews; opinion; and more.
Want to see your home cinema system featured in the pages of HCC? Click
here
for more info.