Plantronics partners with Dolby for Atmos gaming headphones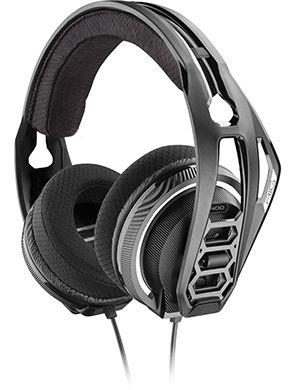 Canned Atmos is the next big thing, apparently
Plantronics has partnered with Dolby to promote a new range of gaming headphones with Dolby Atmos. The brand, which has made big in-roads into the enthusiast gaming market, will introduce the RIG 400LX, RIG 600LX and wireless RIG 800LX in September.
All three models will be bundled with a voucher code to activate the Dolby Atmos for Headphones app, at no additional cost, on their Xbox One or Windows 10 PC, normally a $15 (or thereabouts) value.
The Dolby Atmos headphone algorithm creates a convincing 3D sense of immersion from regular stereo headphones (no special hardware is required). For gamers, the ability to spatially place objects 'in the round', is said to significantly increase their performance. Dolby Atmos-enabled headphones can also be used with Netflix streams of Atmos content.
Sci-fi sonics
HCC took a test drive of the 400LX (pictured) with Dolby content and was astonished at the quality of the image placement created by an Atmos-encoded clip from Star Wars: Battlefront. X-Wings were all around us – while the 40mm drivers kept details crisp yet delivered a pleasing level of bass.
The incoming RIG 400LX, RIG 600LX and wireless RIG 800LX headphones also boast lightweight construction (important for prolonged gaming sessions), sound isolating earcups and easy audio controls.
The RIG 800LX wireless model comes with a claimed 24-hour battery life. Voice feedback lets users monitor outgoing chat levels and quality, while earcup-mounted dials adjust the balance between game and chat audio, as well as master volume.
Both the RIG 600LX and RIG 400LX come with an amplifier with three audio EQ modes, dual analogue control wheels for game/chat balance and an aux input for music.
The RIG 400LX, 600LX and wireless 800LX headsets for the Xbox One family of devices (Xbox One, Xbox One S, Xbox One X) and Windows 10 will be priced £90, £120 and £140 respectively. They will also be joined by Dolby Atmos-branded RIG 400 and RIG 600 headphones for PC gamers (which lack the headphone amp), aggressively priced at £55 and £80.