Philips 55PFL8008 review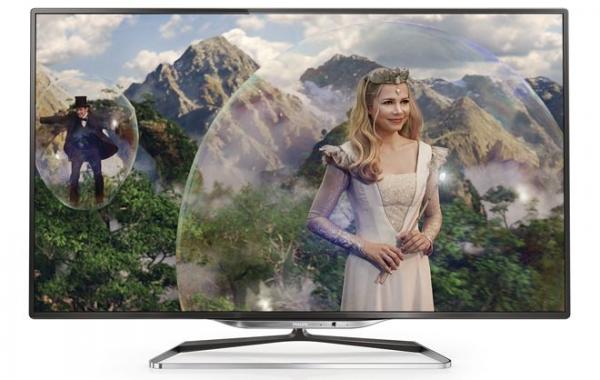 Philips' topline Full HD set offers extensive processing tweaks - and you'll need to master them
Philips has long had a reputation in the TV world for going further than most when it comes to video processing. This trend continues with its new 55PFL8008.
This is not automatically a good thing; sometimes picture quality can suffer through heavy-duty processing. Yet Philips seeks to mitigate this potential problem by placing at your disposal pretty much every aspect of the 55PFL8008's premium-level Perfect Pixel HD processing engine, so you can optimise the tweakery to your own tastes and type of content. Inevitably, this does make the TV more labour-intensive than most.
It doesn't help that the 55PFL8008's menus are both rather sluggish and rather intimidating in their presentation. And these issues sadly extend to its Smart TV interface, with menus that run tardily and look basic by modern standards.
The Philips' Smart features do include playback of plenty of multimedia file types and a recommendation system similar in intent but far less wide in its scope than that of, say, Samsung. But as a further dent to its credibility, Philips' online platform currently carries relatively little video streaming content at the time of writing – although Netflix and LoveFilm are scheduled to appear any time now.
The 55PFL8008 uses an edge LED array with local dimming, and it's an Active 3D TV. Design-wise the 55PFL8008 is another looker, wearing its distinctive deep grey stainless steel bezel and super-slim profile and frame well. Plus you get a built-in camera and Philips' distinctive Ambilight technology, which is rather addictive.
Balanced performance
The 55PFL8008's pictures are predominantly excellent. For starters, it delivers a much better contrast range than most LED TVs. During the many tricky dark scenes of The Dark Knight, deep, convincing blacks appear alongside vivid colours and bright, pure whites.
The 55PFL8008 also impresses with its colour vibrancy, the naturalness of its colour tones, and the balance of its colour palette, which avoids blue or red bias after calibration.
Next, the 55PFL8008 delivers HD pictures so detailed and textured that at times you'd swear the screen must contain more than 1,920 x 1,080 pixels. This sharpness holds up when showing motion too, so long as you use the Perfect Natural Motion system on its lowest setting (don't go any higher than that, though, or pictures look processed). It can also go too far with some sources, leaving them looking noisy. But this is easily rectified via the TV's calibration options.
The 55PFL8008 continues to impress with its 3D images, which are punchy, sharp and detailed. However, they do suffer from noticeable crosstalk ghosting noise.
I have two small issues with the Philips' pictures (besides the fact you have to be careful with the TV's image settings). One is a faint trace of backlight clouding in corners during dark scenes, especially while watching 3D. The other is that standard-def can look noisy with noise reduction off, but rather soft with NR on.
Philips has squeezed a decent audio performance out of the 55PFL8008's skinny frame. The soundstage is wide with good dynamics and a reasonable supply of both bass and treble detail. My only complaint is that dialogue seems to emerge from somewhere outside of the TV's frame.
Ultimately this screen falls short of a couple of its rivals on account of its currently lacklustre online features and the effort required to get the best out of it. Get past this though and you have a strong picture performer.
---
HCC VERDICT
Philips 55PFL8008
Price: £2,500 Approx
www.philips.co.uk
Highs: Lovely steel design; excellent picture quality; Ambilight
Lows: Needs care with processing setup; sluggish smart interface; not enough mainstream video streaming
Performance: 4.5/5
Design: 5/5
Features: 5/5
Overall: 4.5/5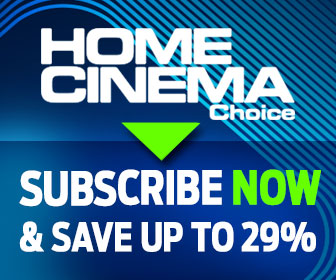 Home Cinema Choice #323

is on sale now, featuring: Panasonic JZ2000 4K OLED TV; LG SP11RA Dolby Atmos soundbar; Philips 806 OLED TV; Neill Blomkamp interview; hi-fi meets home cinema install; and more
Want to see your home cinema system featured in the pages of HCC? Click
here
for more info.