Philips 55PFL6007 review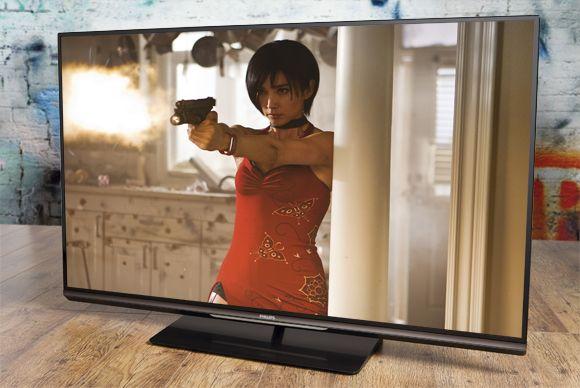 With the 55PFL6007, Philips proves it can do affordable TVs as well the high-end swanky stuff
While some may have had concerns about Philips' TV business, it's safe to say that things appear firmly on track following its deal with TP Vision. Last issue we marvelled at the pictorial delights – at least in 2D mode – of the brand's latest Moth Eye filter TV, the 46PFL9707. And now we find ourselves face to face with the more value-conscious but still pretty spectacular 55PFL6007.
The 55PFL6007 resides squarely in the middle of Philips' new range, with a £1,700 price tag that really isn't steep for a 55in TV. The TV enjoys such features as 3D playback, an online video and app platform, extensive multimedia playback from USB drives or networked PCs/Macs and a surprisingly potent picture processing engine.
The 55PFL6007 looks like it's worth more than £1,700, too – it's one of the smartest flatscreens around. The build quality is more lightweight than the 46PFL9707, but its bezel is extremely slender, its black finish is deep and lustrous, and its shape is appealingly no-nonsense. It doesn't stick out much round the back either, and that back is illuminated – literally – by the appearance of Philips' Ambilight system.
Ambilight uses an array of LEDs to cast pools of light from the TV's left and right edges, matched with uncanny accuracy to the colour content of the screen image. It sounds gimmicky, but once you've lived with its immersive and relaxing properties for a day or two, it becomes something you definitely miss when it's gone.
The 55PFL6007 is richly connected for a mid-range TV. Four HDMIs get the ball rolling, all built to the v1.4 specification in support of the set's 3D capabilities. There are three USBs, delivering playback of key photo, music and video files, while DLNA PC networking and access to Philips' Net TV service comes courtesy of an Ethernet port and built-in Wi-Fi.
So far so good. But there is a disappointment in store when you check out the 55PFL6007's online services. There just aren't enough of them to compete with the online systems of Sony, Panasonic, LG and Samsung. Notable highlights at the time of writing are Acetrax, BBC iPlayer, Blinkbox, Euronews, YouTube, Viewster, iConcerts, Facebook, Twitter and Skype. Those who really hanker after the 'smartest' TV around should look elsewhere.
The 55PFL6007 doesn't benefit from the full QWERTY keyboard found on the reverse of the 46PFL9707's remote control. Also, the smart portal's inefficient use of available screen space will likely make navigating through apps a chore when – if – their number rises.
Easy does it
The 3D here is of the Passive variety (or 'Easy', as Philips dubs it) rather than the Active system used by the flagship 46PFL9707. Philips is one of a growing number of brands to include both 3D flavours in its TV range, positioning Passive as the cost-effective option.
It's worth adding here that the 55PFL6007 can use the twin visual 'channels' of its 3D system to deliver full-screen gaming for two players simultaneously, albeit at a reduced resolution.
Philips' screen is illuminated by an edge LED lighting system, and its pictures created through the brand's Pixel Precise HD processing system. This lacks the potency of Perfect Pixel HD system found on Philips' high-end TVs, but still works on almost every element of picture quality, from colour and contrast through to detail and motion. And within the 55PFL6007's somewhat sluggish and terrifyingly long onscreen menus you'll find the tools to adjust many of its settings.
Having been underwhelmed by 3D on the 46PFL9707, I thought I'd start my 55PFL6007 tests with the 3D Blu-ray of Titanic. And, surprisingly, it turned out to be rather brilliant.
The switch to Passive tech means the 55PFL6007 avoids almost completely the crosstalk noise so prevalent on the 46PFL9707. Detailed shots, like the large-scale crowd scene outside the Titanic before it sets sail, therefore appear crisper, cleaner and full of natural depth – particularly as the TV handles 3D motion surprisingly cleanly.
The 55PFL6007 also benefits from the relatively high brightness and colour punch you get with Passive 3D; the resplendent colours of the outfits and decor of the Titanic's first-class areas are brought to luxurious life with a vibrancy few Active 3D TVs can match.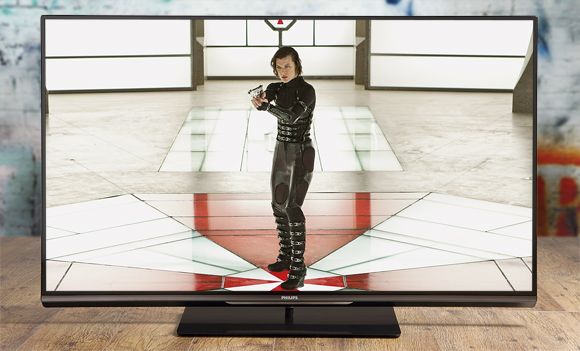 The 55in screen does reveal Passive 3D's disadvantages, though, namely jaggedness around bright edges, a minor reduction in resolution versus the best Active 3D images and occasionally visible horizontal line structure. But these don't stop it from being a genuinely engaging, non-fatiguing pleasure.
Moving to HD 2D, in the form of The Dark Knight Rises on Blu-ray, the 55PFL6007 continues to impress. Sharpness levels during pixel-packed sequences, such as the street battles towards the film's end, are superb, thanks to a combination of the panel's natural Full HD clarity and impressive motion clarity. My advice is to use the set's HD Natural Motion processing system on its lowest setting to ensure images don't look over-processed.
Blu-rays also appear colour-rich and bright, holding attention through Dark Knight Rises' relatively dark or pallid moments, such as those inside Batman's equipment vault. Colours contain a fair amount of subtle tonal detail, considering this is a mid-ranger set.
The Philips generally handles dark scenes without concern, producing blacks that are sufficiently free of low-contrast greyness, so you won't feel alienated from what you're watching. And with the backlight reduced a tad, the screen doesn't suffer excessively from any light pooling issues from the edge LED array. I did notice a subtle patch of extra light in the top-left corner of our review set, but only when the image was more or less totally black.
Dark scenes do lack shadow detail at times, in comparison to higher-end sets, and colours aren't as nuanced as those of the 46PFL9707. Fust occasionally images look a bit gritty – an artefact, experience suggests, of the slightly reduced accuracy of the Pixel Precise HD processing versus the Perfect Pixel HD version.
Also, while actually good by the standards of the mid-range bigscreen market, the 55PFL6007's standard-def upscaling isn't as assured when it comes to suppressing noise as Philips' more accomplished models. But then this is no more than you would expect.
Overall the 55PFL6007's pictures comfortably outperform expectations. While the Moth Eye TV is technically superior, this model is arguably a better litmus test of where Philips' true TV talent levels lie.
---
HCC VERDICT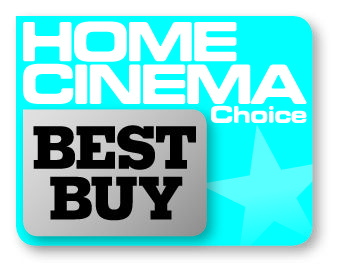 Philips 55PFL6007
Price: £1,700
www.philips.co.uk
Highs: Excellent 3D pictures and decent 2D performance; above average audio; good value
Lows: Smart portal is still undernourished; menu system is quite demanding; average shadow detailing
Performance: 4/5
Design: 4.5/5
Features: 4.5/5
Overall: 4/5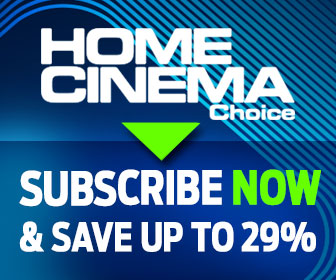 Home Cinema Choice #323

is on sale now, featuring: Panasonic JZ2000 4K OLED TV; LG SP11RA Dolby Atmos soundbar; Philips 806 OLED TV; Neill Blomkamp interview; hi-fi meets home cinema install; and more
Want to see your home cinema system featured in the pages of HCC? Click
here
for more info.