Philips 42PFL7666 review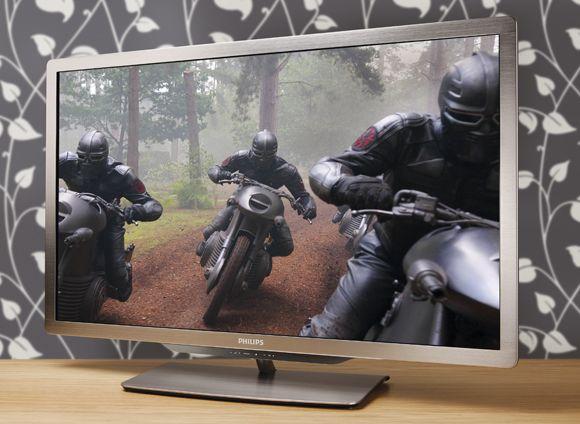 Passive 3D Smart screen proves Philips is still a flatscreen force to be reckoned with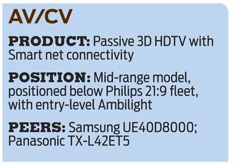 When Philips offloaded its TV division to Chinese manufacturer TPV a year ago, it seemed like it was game over for the idiosyncratic Dutch brand. Battered by declining global demand and hampered by a year without Freeview HD, some thought it had finally decided to throw in the towel.
Under the agreement TPV took control of 70 per cent of the Dutch company's TV operation, effectively licensing the brand name. It seemed reasonable to assume a new breed of wholly generic flatscreens would be the outcome. But it's not played out like that. We've continued to see screens as distinctive as ever, including new 21:9 'Scope models and lush-looking regular widescreens. Long may it continue.
The 42PFL7666 auditioned here is one of the latter. It's a midrange Freeview HD offering, also available in 37in and 55in iterations, which is not only extremely well made, but offers a raft of leading edge functionality, including a 'net portal and 3D. In fact, the screen utilises Passive 3D technology, dubbed Easy 3D, courtesy of an FPR (Film Pattern Retarder) LCD panel from LG Display.
The set also features Spectra 2 (left/right) Ambilight LED mood lighting. This trademark Philips tech changes colour depending on TV content. The rear-facing lighting strips add very little to the overall depth of the screen, which comes in at just over 41mm.
I must confess to having a soft spot for Ambilight. A sucker for interesting lighting effects, I find it adds rather a lot to the casual viewing experience. It's like having your own personal Aurora Borealis. Stand mount the TV around 20-25cm from a plain wall for the most effective lightshow.
Superior design
Aesthetically, the model is upmarket. With a chunky brushed-metal bezel and groovy touch-controls, the look is a cut above the gloss-black cloth of lesser sets.
Connectivity is comparable with rivals of the same size. There are four HDMIs, two USBs and a PC input. Other ports include Ethernet and an SD card reader. If you need added incentive to take this set online, there's integrated Wi-Fi.
VOD available to stream from Philips' Net TV gateway includes staples like the BBC iPlayer and YouTube, plus DailyMotion, Viewster, iConcerts and subscription movie service Acetrax. Thrown in for good measure are social media apps for Facebook, Picasa and Twitter, plus online music from Aupeo!.
The set also offers comprehensive multimedia file playback from USB: AVI, MP4, MKV and VOB video files and containers all stream. This diminishes a little across a LAN, with MKVs notably becoming unplayable.
Proof that this really is a Philips screen and not some badged imposter can also be found in the general complexity and inherent frustrations of its picture menus. Predictably, you really need to invest time and energy to get this model looking its best. Don't think that the answer is to follow the picture wizard calibration system. This combines paired images with the tone of an optometrist to calibrate the screen. I guarantee that if you honestly select what you regard to be the best-looking still image from each pairing, you'll end up with an awful picture.
Philips balances its helpful picture presets with a raft of tech designed to confound: HD Natural Motion, Clear LCD, Super Resolution and so forth. Make sure you keep the Clear LCD setting On. Switched Off, the screen's motion resolution melts away. Conversely, HD Natural Motion should be switched off. This is the only way to be free of motion artefacts, but you will incur some horizontal panning judder. Turn HD Natural Motion onto Minimum, and panning judder eases, but artefacts begin to creep into the picture. To avoid chronic edge-emphasis, turn the sharpness setting down to '1'.
Philips claims a contrast ratio of 500,000:1 for the 42PFL7666, and it hasn't crushed blacks to achieve punchy dynamics. The overall black level is good and there's plenty of detail retained in shadowed areas. While the set's edge-lighting is a little uneven, creating a light glow in each corner, there's an espresso smoothness to night sequences which is undeniably cinematic.
Easy on the eye
The Passive 3D system is effective. While the FPR filter leads to an inevitable loss of horizontal resolution, stereoscopic images are bright and have effective depth.
If you're debating whether to opt for Active or Passive 3D, ask yourself how seriously you take 3D at home. Do the benefits of cheap polarised 3D spex outweigh the improved definition available from more expensive shuttering glasses? In short: is your 3D diet more Sky Sports than Avatar? Obviously, if you think there's no difference between the two, go Passive without hesitation.
During the audition my review sample refused to acknowledge that it was receiving a 3D signal. This seems to be an HDMI issue. Once this TV has a source registered to an HDMI input, it appears unwilling to renegotiate terms. Luckily, there's a manual option to engage 3D.
Sonically, the 42PFL7666 rocks. LED TVs often sacrifice audio on the altar of thinness, but this does a decent job when it comes to noisemaking, with a good stereo spread and plenty of welly. Overall, the 42PFL7666 is an attractive 42in TV. Integrated Wi-Fi and a tempting selection of IPTV content put the screen in the right ball park, and if you're prepared to get your hands a little dirty when it comes to picture tuning, HD image quality can be high.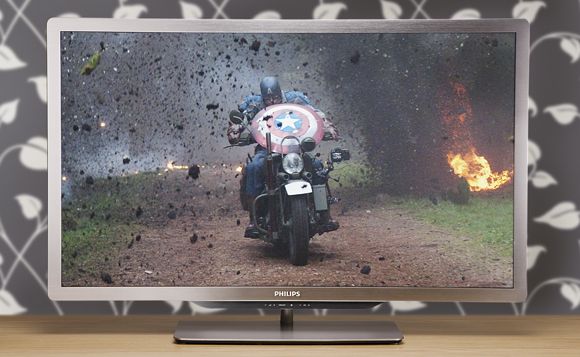 ---
HCC VERDICT
Philips 42PFL7666
Price: £900 Approx
Highs: Superior build quality; convenient Passive 3D tech; worthwhile selection of streaming
IPTV services
Lows: Complicated picture calibration; low-resolution 3D; some HDMI handshaking issues
Performance: 4/5
Design: 4/5
Features: 5/5
Overall: 4/5
---
Analysis
GUI: Philips has retained its characteristically huge user interface for 2012, and I still love the visual audacity of it. Navigation is a treat throughout
Power consumption: An average consumption of 104W – but the Ambilight feature will be contributing towards this
Killer feature: The 42PFL7666 has a truly remarkable design and build – it looks like it costs twice
as much
---
Specifications
3D: yes Passive
Full HD: yes 1,920 x 1,080
Tuner: yes Freeview HD
Smart TV: yes Net TV
Connections: 4 x HDMI; 1 x component; 1 x D-Sub PC input; 2 x USB; 1 x SD card slot; 1 x Ethernet; 1 x optical digital audio
Sound: 2 x 14W
Dimensions (off stand): 966(w) x 593(h) x 41.5(d)mm
Weight (off stand): 13kg
Features: 3D Ready (two pairs of Passive 3D glasses supplied); Edge-lit LED; USB media playback (JPEG, MP3, AAC, WMA, AVI, VOB, MKV support); Net TV portal featuring BBC iPlayer, YouTube, Daily Motion and more; integrated Wi-Fi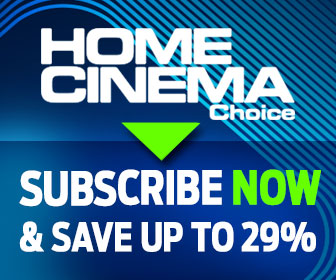 Home Cinema Choice #323

is on sale now, featuring: Panasonic JZ2000 4K OLED TV; LG SP11RA Dolby Atmos soundbar; Philips 806 OLED TV; Neill Blomkamp interview; hi-fi meets home cinema install; and more
Want to see your home cinema system featured in the pages of HCC? Click
here
for more info.