Phantasm 1-5: Limited Edition Blu-ray review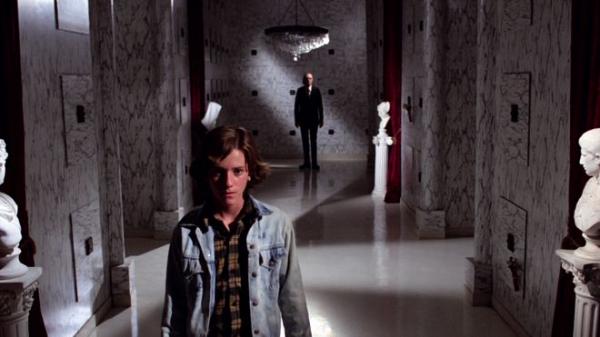 After a spate of mysterious deaths in his home town, 13-year-old Mike (Michael Baldwin) becomes convinced that strange things are afoot at the local mausoleum. With the aid of his older brother Jody (Bill Thornbury) and friendly ice-cream seller Reggie (Reggie Bannister), Mike discovers that a mysterious undertaker he dubs the Tall Man (Angus Scrimm) is robbing graves and transforming the corpses into an army of murderous dwarfs. So begins a decades-spanning battle for the fate of our planet…
The fact that a Phantasm franchise exists at all is one of the great mysteries of the horror genre. Written and directed by Don 'The Beastmaster' Coscarelli, 1979's idiosyncratic Phantasm is a wildly imaginative mish-mash of horror and sci-fi concepts, where notions of coherence and logic play second fiddle to cool ideas, gory gags and sudden scares. Fun as it is (and make no mistake, it's an absolute blast) it's really not the sort of movie that was crying out for a sequel.
So it remained until the late '80s, when Universal (on the hunt for new horror franchises) bought the rights and offered Coscarelli $3m (ten times the original's budget) to make a sequel. Upping the gore and action, 1988's Phantasm II finds Mike and Reggie (the former now played by James LeGros, at the insistence of the studio) hitting the road in another attempt to stop the Tall Man's schemes.
This wasn't the box office hit Universal imagined and Coscarelli was able to return to his low-budget roots for 1994's Phantasm III: Lord of the Dead. Bringing back all of the original principal cast (including Michael Baldwin and Bill Thornbury), this third outing finds Reggie teaming up with a sharp-shooting kid and chasing after the Tall Man, who has managed to make off with Mike.
Picking up right where its predecessor left off, 1998's Phantasm IV: Oblivion set about revealing the Tall Man's backstory, while making use of footage Coscarelli shot but cut from the first film (his initial cut of that movie reportedly ran somewhere in the region of three hours). This sometimes feels like obvious padding to help get around the film's meagre budget (just $650,000 compared to the previous sequel's $2.5m); at other times it works incredibly well. One reinstated scene in particular is a highlight of the series as a whole.
The franchise finally came to a close last year with Phantasm: Ravager. Co-written and directed by David Hartman, this flashes back and forth between Reggie hunting the Tall Man and battling dementia in a nursing home. But which is real? Allegedly made for about the same amount of money as the 1979 original and first conceived of as a series of web shorts, Phantasm: Ravager has all the production values and qualities of a fan-film. Beyond the low-grade visual effects, however, you'll find that it tackles the sort of big metaphysical questions that have always made this franchise so unique.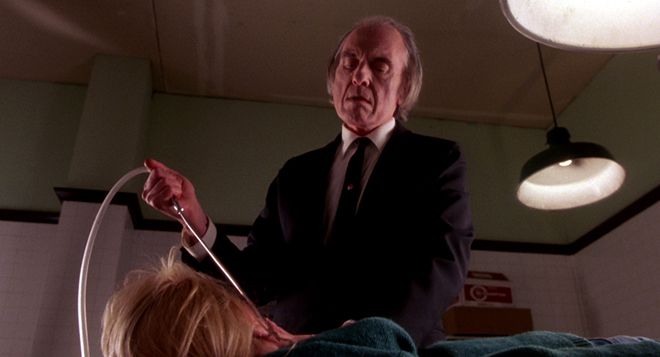 Picture: The 1979 original has undergone a new 4K restoration overseen by franchise 'phan' J.J. Abrams. The results are quite simply staggering, with the 1.78:1-framed Blu-ray encode revealing previously unheralded levels of intricate texturing and a more vibrant colour palette. Meanwhile, native film grain is expertly resolved.
Presumably sourced from an off-the-shelf HD master supplied by Universal, Phantasm II is the weakest of the set's 1080p presentations. While still an improvement on previous home releases, the 1.85:1 image suffers from a few moments of instability and traces of DNR application.
The third film (and the two that follow it) reverts to 1.78:1 framing. Image quality is generally very good, with plenty of fine detail across close-ups and medium shots, while colours acquire a more natural appearance following Phantasm II's push towards the red part of the spectrum. And for all of its cheapness, the fourth film looks even better.
Phantasm: Ravager is the only one of the five to have been shot digitally. The result is a very different visual style to its predecessors – some might almost call it bland – albeit one that still delivers a sharply detailed Full HD picture.
Picture rating: 4.5/5
Audio: The first flick offers a cleaned-up LPCM mono track and a DTS-HD MA 5.1 remix. The former is the more authentic of the two, but the latter conjures up some convincing surround effects and richer bass.
LPCM stereo and DTS-HD MA 5.1 soundtracks are the order of the day for the four sequels – and our thoughts are very similar to those regarding the first film when it comes to dynamics and immersion. Dialogue is clear throughout the series.
Audio rating: 4/5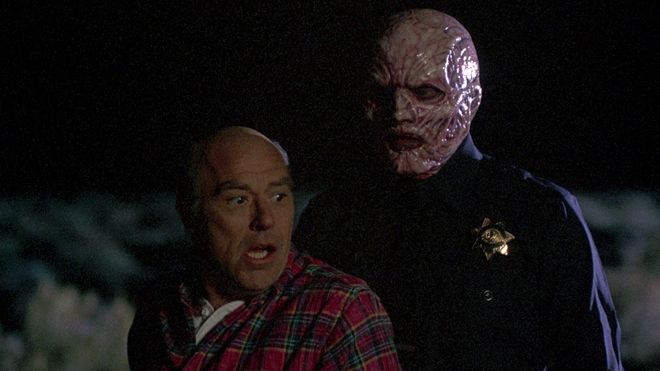 Extras: Limited to 10,000 copies, this six-disc boxset is packed full of bonus features (many of which are carried over from the old Anchor Bay R2 DVDs).
There's far too much to even list in full or we'd be here all day, but highlights include a new five-part retrospective Making of… documentary and an extremely touching tribute to the late Angus Scrimm by his friend and collaborator Kristen Dean. Other goodies include chat-tracks, two 'live audience' soundtracks, Q&As, deleted scenes, interviews and behind-the-scenes footage. The set also includes a 152-page book and a replica of one of the Tall Man's deadly spheres.
Extras rating: 4.5/5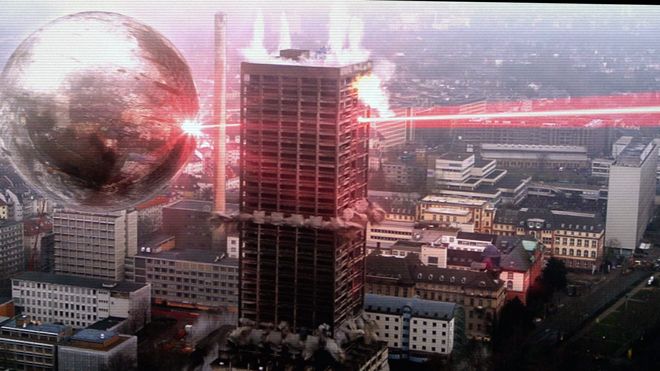 We say: An impressive – if costly – Blu-ray boxset for one of the oddest fright franchises ever made.
Phantasm 1-5: Limited Edition, Arrow Video, Region B BD, £100
HCC VERDICT: 4/5

SPONSORED VIDEO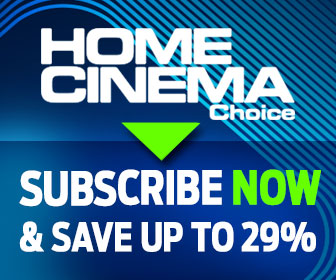 Home Cinema Choice #326

is on sale now, featuring: Sky Glass; Anthem AVM 70 processor; Sony XR-65X90J; BenQ gaming projector; Christmas gift guide; Hollywood franchises on Blu-ray; Fast 9 4K; and more
Want to see your home cinema system featured in the pages of HCC? Click
here
for more info.