Paramount releases explosive new Mission: Impossible - Fallout trailer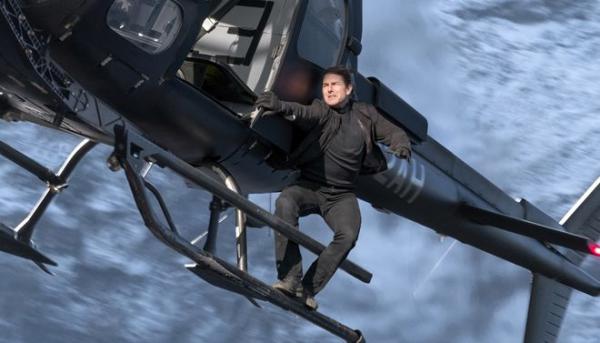 Your mission, should you choose to accept it, is to watch Tom Cruise risk life and limb yet again...
Blockbuster season is well underway and Paramount Pictures has released a new trailer for one of Team HCC's most eagerly-awaited summer movies, Mission: Impossible - Fallout.
Hitting UK cinemas on July 26, Mission: Impossible - Fallout reunites leading man Tom Cruise with actors Rebecca Ferguson, Alec Baldwin, Ving Rhames, Simon Pegg and even Michelle Monaghan (last seen making a cameo at the end of 2011's Mission: Impossible - Ghost Protocol). Joining them are franchise newcomers Henry Cavill, Angela Bassett and Vanessa Kirby. Meanwhile, Mission: Impossible - Rogue Nation director Christopher McQuarrie returns behind the camera.
As for the plot? It looks like business as usual for Ethan Hunt and his IMF buddies - which means that yet another mission has gone badly wrong (well, they are 'impossible') and they are now being hunted by both the bad guys and their former allies. See for yourself in this explosive new trailer...