Panasonic TX-P55VT50 review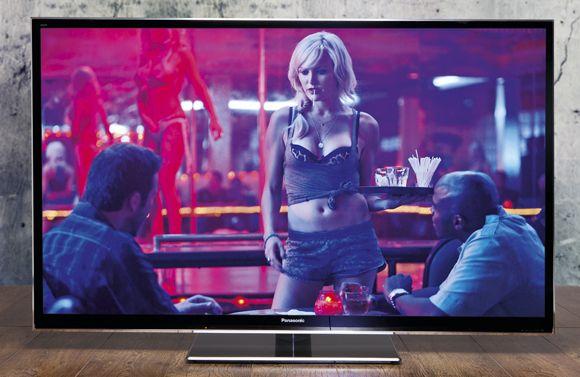 Can Panasonic's latest flagship plasma TV possibly raise the picture quality bar once more?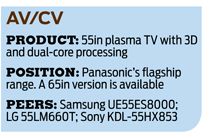 Despite Panasonic revealing a new-found enthusiasm for LED this year, most serious video enthusiasts will still be carrying a torch for the brand's new plasma TVs, particularly the flagship VT50 series auditioned here.
The P55VT50 makes an immediate impression by eschewing the bulky and frankly rather drab looks of many recent Panasonic TV generations in favour of a skinny, narrow-bezelled glass-and-metal design. What's more, its build quality wipes the floor with the flimsier bodywork of the latest 'size zero' LED models from LG and, especially, Samsung.
The P55VT50's connections are admirable, delivering four 3D-capable v1.4 HDMIs, three USBs, an SD card slot, an Ethernet jack, a D-Sub PC port, built-in Bluetooth for keyboards and external audio devices. Wi-Fi is built in.
The P55VT50 is THX-certified for both 3D and 2D and endorsed by independent calibration gurus the Imaging Science Foundation (ISF), while at its heart is one of Panasonic's new NeoPlasma panels, complete with their far greater energy efficiency. However, since Panasonic now offers ultra-efficient LED TVs to cater for folk obsessed with A/A+ power ratings, the brand has made the brave but welcome decision to use its latest power efficiency to improve plasma brightness levels, even if this means 'only' bagging a 'C' energy rating.
The reasoning here is that many people still value picture quality from a TV above saving a few bob on electricity consumption. And I couldn't agree more.
Flagship facts

Before tucking into the P55VT50's picture performance, it's worth considering just what makes this set a flagship model. First, it uses a more advanced filter in its screen than models lower down the range – including the GT50s – to soak up more ambient light reflections and thus boost contrast.
Also important is the P55VT50's dual-core processing. The most immediate benefit of this is multitasking, whereby you can have multiple apps and functions open simultaneously, for easy and rapid switching between them. But the extra power of the processors should also improve picture quality, boosting the speed and potency of Panasonic's video processing.
It may be on account of this that the P55VT50 delivers groundbreaking 2500Hz Subfield Drive technology, versus 2000Hz on Panasonic's cheaper ST50 series (and only 600Hz on the latest PDPs from LG and Samsung).
The P55VT50 also ships with two pairs of 3D glasses (while you don't get any with lesser Panasonic 3D models), and comes with a second remote control boasting a touchpad. A better control option, though, is Panasonic's Viera Remote app for Android and Apple devices, especially as it lets you share video content between the TV and your portable device.
The TV's picture quality is outstanding, with an extraordinary black level response being its single biggest attraction. Black tones during ultra-dark scenes, like Chapter 12 of Harry Potter and The Deathly Hallows Pt 2, just look black, with no greyness and none of the black level inconsistency that you get with LCD/LED TVs. Plasma's self-transmissive nature also means that, despite the intensity of the P55VT50's black colours, dark scenes continually contain far more shadow-detailing than you get with edge LED TVs.
This same ability to render the colour and brightness of separate pixels individually also means that dark colours retain outstanding tonal integrity, rather than being forced 'off-key' by the injection of any low-contrast greyness.
Also putting the P55VT50 in a class of its own when showing dark scenes is the way it can position bright, colourful picture elements right alongside pitch-black dark areas without compromising either.
More good news concerns the incredible amount of detail present in HD sources. Relatively static HD pictures benefit from an almost complete absence of noise from the P55VT50's rendering of HD inputs, while there's no motion blur at all. What's more, thanks to the sub-field drive improvements Panasonic has introduced, judder is vastly less problematic than it has been on past plasma screens.
Some mesmerising colour accuracy, meanwhile, delivers blends and skintones with so much consistency and precision that there's hardly any of plasma's once-common striping issues. Also notable is how punchy and wide-ranging colours look by the technology's standards.
Despite the P55VT50's extra brightness and colour punch, it's still undeniable that its images don't look as bright and rich as those of most top-level LED TVs if you're watching in a very bright room environment. The difference is markedly less pronounced than it has been in the past, though, and the P55VT50's positioning as an enthusiast's display makes it more likely that owners will dim the lights for viewing sessions.
Powerful 3D
The P55VT50 is also a terrific 3D performer. The extra power efficiencies Panasonic has delivered are used to output 3D with much more brightness and punchier, more natural colours than has been possible on previous generations. The extra punch to the P55VT50's 3D pictures helps images seem sharper and crisper too, as well as enabling the screen to deliver a more effective sense of depth.
Perhaps the single best thing about the P55VT50's 3D images, though, is that they're almost completely free of crosstalk ghosting, to an extent almost all Active 3D LED TVs (including Panasonic's own models) can only dream about, although despite offering the brand's brightest 3D plasma images yet, the P55VT50's stereoscopic visuals can't match those of most LED TVs in this regard, especially Passive models.
Another small, general image issue is low-level dotting noise over skin tones during fast camera pans or when people move swiftly across the screen. Although this is barely noticeable from a sensible viewing distance. Audio performance, meanwhile, doesn't scale the exceptional heights of the visuals. Despite the robustness of the TV's frame there's no great sense of bass profundity, and the dynamic range isn't particularly superior to that of other flatscreens.
With Panasonic's own ST50 plasma and Sony's HX853 LED TV offering impressive bigscreen thrills for much less money, the P55VT50 won't be for everyone. But if you're as serious about films as we think you are and can afford the TV's asking price, then you can rest assured you're getting the cream of the crop.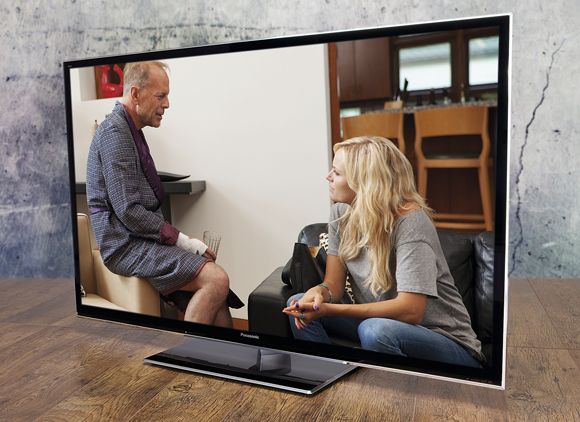 ---
HCC VERDICT
Panasonic P55VT50
Price: £3,100 Approx
Highs: Sensational picture quality in 2D and 3D mode; excellent build quality and design
Lows: It's pretty expensive; pictures aren't as bright in light conditions as LED TVs
Performance: 5/5
Design: 4/5
Features: 5/5
Overall: 5/5
---
Analysis
GUI: The Viera Connect menu still features large icons and a back/forward navigation system that might not suit everyone's tastes
Killer feature: Plasma's black level and motion strengths are in full effect here – the P55VT50 delivers a cinematic video performance
---
Specifications
3D: yes Active Shutter with two pairs of glasses supplied
Full HD: yes 1,920 x 1,080
Tuner: Freeview HD and Freesat HD
Connections: 4 x HDMI; component; 3 x USB; SD card input; composite; D-Sub PC port; digital audio output; Ethernet
Smart TV: yes Viera Connect portal
Sound: N/A
Brightness (claimed): N/A
Contrast ratio (claimed): 6,000,000:1
Dimensions: 1296(w) x 771(h) x 50(d)mm
Weight: 31.5kg
Features: One-sheet design, THX certification; ISF endorsement; 2500Hz focused Subfield drive; Infinite Black Ultra panel design; NeoPlasma panel construction; built-in web browser; Bluetooth keyboard and speaker support; Android/Apple device control system with video 'throwing'; voice control options; trackpad remote included as standard; dual-core processing; multitasking multimedia support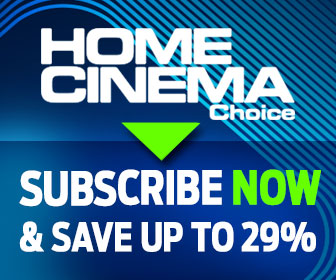 Home Cinema Choice #323

is on sale now, featuring: Panasonic JZ2000 4K OLED TV; LG SP11RA Dolby Atmos soundbar; Philips 806 OLED TV; Neill Blomkamp interview; hi-fi meets home cinema install; and more
Want to see your home cinema system featured in the pages of HCC? Click
here
for more info.