Panasonic TX-L47DT65 review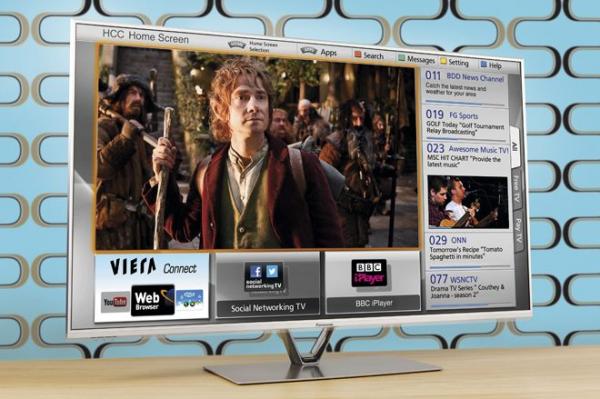 This leading-edge 47in LED TV offers more control and customisation than any set before it
There's something imperious about the Panasonic DT65. Perhaps it's the super-thin bezel and jet-black screen, or the aloof high-necked pedestal. Or maybe it just knows it's smarter than everybody else? Whatever the reason, this is certainly not an austerity flatscreen TV. With an armoury of advanced tech, including voice control and customisable interface, it's one of the most ambitious models yet seen from the brand.
The DT65 pulls rank over a growing fleet of Panasonic LED screens by dint of its picture-processing chops and signature design – a distinctive aluminium trim, offset by a strip of translucent plastic, is suitably Fashion Week and it's a mere 35mm thin. The pedestal neck lifts the panel higher than you might expect, though. You'll need to take advantage of the supplied cable clamps to hide spaghetti routed to the back – heavy-duty interconnects are going to be a no-no.
One trend I can't get behind this year is the reduction in the number of HDMIs we're seeing from big-brand vendors. Three now seems to be the going rate, and that's what we have here. The set also offers Ethernet and integrated Wi-Fi, along with an SD card slot and three USBs, one of which is the latest, speedier v3.0 variant.
It's not just the design which is all change for Panasonic in 2013. There's plenty happening behind the screen as well. Most notable is the inclusion of twin tuners – actually four as both Freesat and Freeview are doubled up. This is something of a game-changer; for starters it means you can now record to an external USB hard drive just as you would with a PVR, without limiting main-screen use. You can also stream channels from the second tuner direct to a smart device, opening up a world of viewing options.
If you're going the twin Freesat route, be aware that you'll need an LNB multi-switch to split the incoming feed from your dish into two for the TV – identical channel feeds are required for the system to work.
Command and control
The TX-L47DT65 is not short of surprises. During setup, the Voice Guidance system immediately kicks in with the offer of a guided tour of the TV's features. Two remote controls are supplied: a standard IR zapper plus a Bluetooth touchpad with integrated mic. The latter takes a bit of getting used to but is essential if you want to talk to your telly…
While Panasonic hasn't bought into the gesture-recognition hyperbole just yet, with the DT65 (along with its WT and FT siblings) it does now offer a sophisticated level of voice interaction, although its approach is somewhat different to that from Samsung. Speaking into the touchpad controller (or a smartphone running the accompanying Panasonic app), you can navigate and activate functions (control channel, volume media and coloured buttons) via a list of preset phrases. Obviously talking into the touchpad makes a lot more sense than bellowing across the room and overall accuracy is very high.
The TX-L47DT65 ushers in big changes to the screen's online functionality. New this year is My Home Screen, a customisable interface that supports multiple users. For the most part, it's an interesting approach. You can basically cherry-pick the number of apps and widgets you want to be confronted with on your default Home Screen, as well as choose a shortcut channel guide. However, the system is so tightly knit into the interface that it can feel like a barrier between you and your TV shows.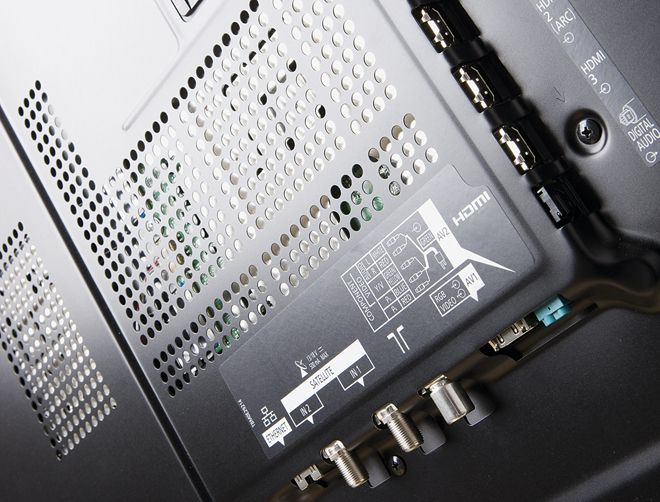 Picture performance
The DT65's picture quality is good, but not class-leading. HD looks crisp and the viewing-angle, as you might expect of IPS glass, is very accommodating. However, the set doesn't offer pure, dark blacks, although it does go acceptably noirish while retaining detail in the shadows, thanks largely to 16-zone local dimming. Colour performance is fine, although reds have a tendency to veer towards orange. The screen features Panasonic's new Hexa engine, essentially a suite of six different technologies applying colour correction, noise reduction and text-smoothing to both high-definition and standard sources.
To retain motion clarity there's 1600Hz BLS (Backlight Scanning); most of us have long since given up trying to make any sense of the numerical grading given to high frame-rate/black insertion modes by marketeers. We all just assume it all makes perfect sense and move on. The reality is a little different.
The TX-L47DT65 is certainly capable of good motion resolution – but equally it can look quite ghastly. With IFC (Intelligent Frame Creation) switched off, the set does a decent job with fast-moving content. Native motion resolution reaches just over 850 lines when measured at 6.5ppf. With IFC on its Minimum setting, this creeps to a full 1080 lines, and there are only very minor motion artefacts around moving objects. However stray into Mid or Max territory and artefacting becomes ruinous. The smooth sliding nature of the fast frame rate can also be quite unsettling. It's enough to give a Hobbit motion sickness.
On-tap IPTV services include YouTube, Netflix and Acetrax. Additional apps can be found in the VIERA Connect store. Catch-up isn't a strong suite though, with only BBC iPlayer representing UK TV channels.
Panasonic is using passive polarized panels for all its 2013 LED 3D screens, and, to be brutal, they're better off for it. Passive offers a more comfortable (and infinitely more affordable) viewing experience. You do need to be careful with screen placement though: seen square on, the set offers a clean, ghost-free image with enjoyable depth; move vertically off-axis and it breaks apart.
The set's multimedia file support is patchy. From USB, I found most key codecs and containers played, including MKV, WMV and MOV. Audio is limited to MP3, albeit with album art. Across a network from a NAS, MKVs were unreadable, but audio support improves dramatically – with WMA, WAV, Vorbis, FLAC and AAC/M4A joining MP3s. Odd.
Greater than the sum of its parts
To a certain extent, the TX-L47DT65 is greater than the sum of its parts: picture quality is solid, Passive 3D warrants a thumbs up, and cosmetically the package impresses. But it's beneath the hood where the TV really begins to shine. The multi-core processor is whizzy and the bespoke My Home Screen UI works well. However, more Catch-Up services would be nice and file support doesn't match a standalone media player. Still, those twin tuners provide some icing for the cake…
---
HCC VERDICT
Panasonic TX-L47DT65
Price: £1,700 Approx
www.panasonic.co.uk
Highs: Elegant design; twin tuners; My Home Screen UI; app integration
Lows: Backlight inconsistencies; patchy media file playback; can be prone to motion artefact
Performance: 4/5
Design: 4.5/5
Features: 4.5/5
Overall: 4/5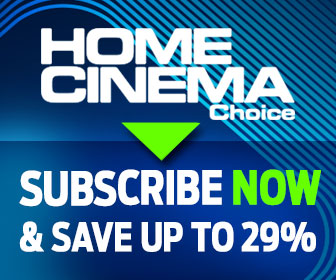 Home Cinema Choice #323

is on sale now, featuring: Panasonic JZ2000 4K OLED TV; LG SP11RA Dolby Atmos soundbar; Philips 806 OLED TV; Neill Blomkamp interview; hi-fi meets home cinema install; and more
Want to see your home cinema system featured in the pages of HCC? Click
here
for more info.