Panasonic TX-55GZ1500 4K OLED TV review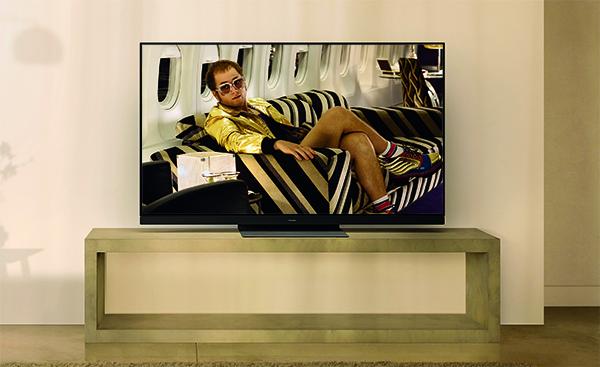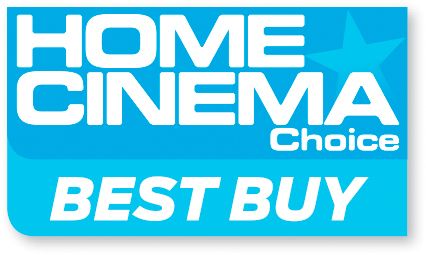 Panasonic's latest TV is a thing of beauty, reckons John Archer
Standing out in today's crowded OLED TV market is a tough job. The panels at the heart of almost every OLED TV typically come from the same place, and the extent of improvements brands can deliver year-on-year via processing alone seems to be diminishing. Yet Panasonic's selling point with its 2019 OLED TVs should resonate loud and clear with HCC readers: showing what the director intended.
It's made the effort to back up this claim, beginning with HDR compatibility: the TX-55GZ1500 is one of only 
a handful of TVs currently available that can play both 
the HDR10+ and Dolby Vision dynamic HDR formats. These add scene by scene metadata (implemented at 
the mastering stage) to the HDR stream, helping to deliver 
a more consistently accurate HDR picture.
The TV's new HCX Pro processor, meanwhile, has been tweaked to deliver even better black levels, colour and brightness than witnessed on 2018's Panasonic OLEDs. And, as ever, this tweaking has been created with input from Panasonic's Hollywood Laboratory, based on feedback from film industry creatives.
Pictures have been tuned by one of Hollywood's most well known colourists, Stefan Sonnenfeld, and a healthy chunk of the image tech inside the 55GZ1500 is derived from Panasonic's professional monitoring division.
As if all this wasn't enough, the TV carries both 
a Netflix mode (which adjusts the TV settings to resemble those used when mastering Netflix shows) and THX certification.
It's difficult to see what else Panasonic could reasonably have done to complete its 'mastering 
suite to living room' story.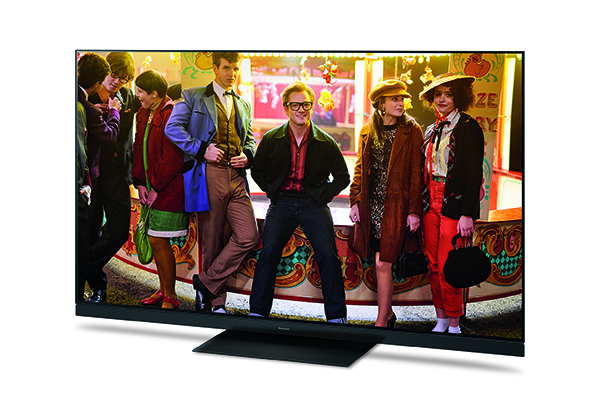 Panasonic TX-55GZ1500 features
Everything I've just talked about, though, also exists 
on Panasonic's other OLED TVs for 2019. So how 
does the 55GZ1500 differ from its stablemates?
Most significantly, the GZ2000 series above it 
uses an OLED panel adapted at hardware level by Panasonic to deliver more brightness than, we're told, any other OLED TV before. This premium model also features a Dolby Atmos-enabled speaker system 
with upfiring drivers.
The 55GZ1500 tested here (and exclusive to 
John Lewis in the UK) differs from the more widely available GZ1000 range below courtesy of its built-in soundbar. Called the Blade, this hangs off the bottom of the screen and carries forward-firing speakers, with a claimed 50W amplification. Unusually, you can add an optional subwoofer via the headphone output.
Other connections include four HDMIs, three USBs, a dedicated component video input (increasingly rare these days), an optical digital audio output, and support for both Bluetooth and Wi-Fi.
The HDMI inputs are not full bandwidth v2.1 
affairs, and so won't cope with any potential very high-frame-rate sources that may appear in the 
future. Nor do they offer support for lossless Dolby Atmos/DTS:X passthrough over eARC, another 
feature associated with HDMI 2.1. I was surprised, though, to find the 55GZ1500 offering automatic game mode and variable refresh rate features with Microsoft's Xbox One S and 
X consoles. And the set's game mode impresses by reducing the time the screen takes to render images 
down to just 13ms, in line with improvements from many TV brands this year.
Panasonic has upped its smart TV game for 2019 by adding a series of 'decks' to its home screen interface. These provide direct access to content on YouTube, Netflix and Freeview Play. App support is solid, covering most of the key video platforms UK users will want. Amazon Prime, Netflix and YouTube all support 4K, 
with the first two also supporting HDR – and since the 55GZ1500 supports both HDR10+ and Dolby Vision, 
it can handle the optimum HDR pictures from any streaming service.
Panasonic TX-55GZ1500 performance
Although this might sound a bit perverse given how hard Panasonic has worked to deliver picture accuracy with the 55GZ1500, I actually really like the flexibility offered by its presets. They're unusually numerous, and most of them offer tangibly different flavours of image to suit either individual tastes or different room conditions. Crucially, though, every preset – even the aggressive Dynamic option – feels like it's been built on the same excellent core picture foundations.
These foundations include a jaw-dropping black level performance. Given the seriously dark sewer sequences 
in Stephen King's It (Ultra HD Blu-ray, Dolby Vision), 
the 55GZ1500 brings out so much subtle detail in the picture's darkest corners that I felt I was seeing these sequences – which I use as regular demo fodder 
– for the first time. This exceptional shadow detail reproduction helps create a realistic and effective sense of depth and scale for these creepy sequences. As a viewer, you'll feel you're seeing more of what the content creators worked so hard to deliver.
> Arguably even better, the 55GZ1500 handles the faintest greys or colours in dark picture areas with absolute authority. It's an unblemished near-black presentation, with no trace of blocking, fizzing noise 
or suddenly shifting black levels. This holds true with tough-to-handle sequences such as the Peeping Tom scene between 0.35:27 
and 0.36:33 in Season 5, Part 2, Episode 12 of Vikings 
on Amazon Prime – a torture test that causes substantial blocking and raised brightness noise on the majority of OLED displays.
A shot of a lake in Episode 8, Season 3 
of Netflix's The Last Kingdom (at 0.21.30) appears with only the slightest trace of OLED TV's 'flashing' problem. It's another clear sign of the superiority of Panasonic's light management versus really all rival screens I've auditioned to date.
By perfecting OLED's strongest suit, black level response, the 55GZ1500 creates a sensational platform 
for images that's then built on by pretty much every other picture element.So, for instance, while the TV's brightness measurement of 700-790 nits on a 10 per cent HDR white window isn't particularly different to the figures recorded from other-brand OLED TVs – or Panasonic's 2018 FZ-series models – pictures actually look consistently more dynamic.
There are two reasons for this. First, the screen seems able to deliver bright HDR images at a higher sustained level of average brightness than last year's Panasonic sets. Second, the precision of the screen's light management 
in dark areas means that it can deliver tiny specular highlights, such as the streetlights in night-time London 
in Fantastic Beasts: The Crimes Of Grindelwald (Ultra HD Blu-ray), with a level of perceived intensity that even top-end LCD TVs can't compete with, despite being measurably brighter, due to their much less localised 
light controls.
Colour reproduction is beautiful on the 55GZ1500 
– peerlessly so during very dark sequences – and there's more colour volume on show with bright HDR material. During the daytime desert scenes in the 4,000-nit master of Mad Max: Fury Road (Ultra HD Blu-ray), the skies have 
a more natural blue feel rather than veering into an artificial cyan, and the sand looks more, erm, sandy; no longer prone to turning an awkward brown or yellow.
Skin tones are consistently enjoyable, with natural, nuanced tones that remain realistic no matter how dramatically different the lighting on them might be.
Given the general precision of the 55GZ1500's colours, 
I was surprised to notice hints of colour banding in the occasional white sky of The Revenant, or the dusk sky of Exodus: Gods and Kings as Moses rests the night before the wave-parting trick (both Ultra HD Blu-ray).

Detailing on the 55GZ1500 is the best I've seen on a Panasonic TV, and during dark material it's arguably 
the best I've seen on any OLED. What's particularly important is that the sharpness and clarity don't feel 
like a manufactured result of aggressive, pixel-pushing processing. It comes across as a natural by-product 
of the set's contrast and colour precision.
Tracking shots, meanwhile, such as the moment in It where Eddie walks past the house prior to having his run 
in with the 'leprosy lady', look crisp and clean, with or without Panasonic's Intelligent Frame Creation system 
in play (although I would advise against using IFC on 
a setting any higher than Low).
There is occasionally a momentary stutter during camera pans or, especially, in/out zooms/movements. 
And the IFC engine can sometimes exaggerate this rather than hide it. It's not a flaw serious enough to be seen 
as any sort of deal-breaker.
While the set is at its most breathtaking with HDR, 
it also looks fantastic with the narrower colour space 
and dynamics of regular Blu-ray and broadcast TV. 
These still benefit from the TV's immense subtlety, and with deep black levels and precise brightness highlights behind them, they also look contrast-rich and bright.
The 55GZ1500 has audio skills to go with its potent pictures. Panasonic's Blade speaker outperforms my expectations with both the scale of its soundstage (vertical as well as horizontal) and its raw power. The latter creates an open and clear soundstage enhanced considerably by the way the front-facing speakers propel the heart of the action forward.
Alita: Battle Angel's massively layered and aggressively steered Motorball sequences (Ultra HD Blu-ray) don't overwhelm the 55GZ1500's sonics. What they do expose, however, is a lack of very deep bass, although there's enough bottom-end to the presentation to stop 
film mixes sounding flat or one-dimensional. And note 
that the TV will pass Atmos audio in Dolby Digital Plus containers to compatible external hardware.
Panasonic TX-55GZ1500 verdict
With its astonishing image quality, Panasonic's 55GZ1500 is an excellent option for anyone who wants to partner home cinema heroics with a good built-in sound system. The brand's less sonically capable 55GZ1000 currently sells for pretty much the same price at the time of 
writing, so why not get more bang for your buck with 
this model instead?
HCC Verdict
Panasonic TX-55GZ1500
Price:  £2,000
www.panasonic.co.uk
We say: The 55GZ1500's pictures are truly and consistently beautiful, while its comprehensive and apolitical HDR support guarantees the best results with every source.
Performance: 5/5
Features: 5/5
Design: 4.5/5
Overall: 5/5

Specification
3D: No
4K: Yes. 3,840 x 2,160
HDR: Yes. HDR10; HDR10+; Dolby Vision; HLG
Tuner: Yes. Freeview Play
Connections: 4 x HDMI; 3 x USB; component video; stereo analogue audio input; RF input; optical digital audio output; headphone/subwoofer line out
Sound (CLAIMED): 50W
Brightness (Claimed): N/A
Contrast ratio (CLAIMED): N/A
Dimensions (off stand): 1,228(w) x 744(h) x 62(d)mm
Weight (off stand): 22.5kg
Features: Built-in 'Blade' soundbar; HCX Pro Intelligent processor; My Home Screen 4.0 smart system; Alexa and Google Assistant support via external listening device; built-in Wi-Fi; USB multimedia playback; ALLM; Netflix Calibrated mode; Dolby Atmos decoding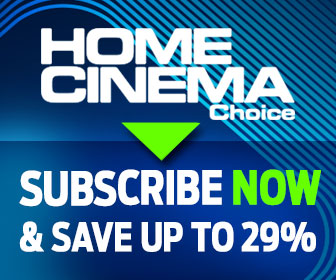 Home Cinema Choice #323

is on sale now, featuring: Panasonic JZ2000 4K OLED TV; LG SP11RA Dolby Atmos soundbar; Philips 806 OLED TV; Neill Blomkamp interview; hi-fi meets home cinema install; and more
Want to see your home cinema system featured in the pages of HCC? Click
here
for more info.