Panasonic TX-55AX630 review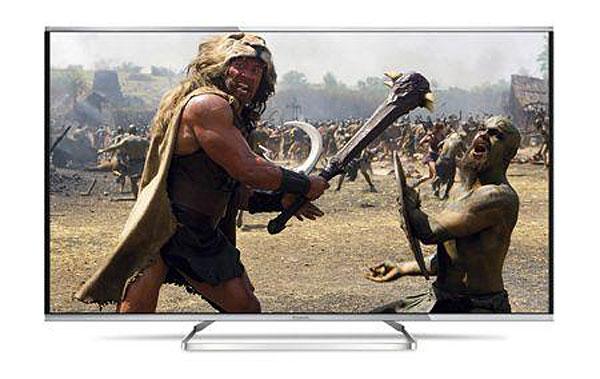 Is this entry-level 55in 4K flatscreen a great-value purchase or too stripped back for comfort?
After a bit of faffing about, Panasonic enters 2015 in pretty good shape from a 4K TV perspective. Its AX802 sets are now – following the belated addition of Netflix 4K streaming support – impressive mid-range options, while its recently released AX902 models do a credible job of simulating the sort of picture qualities previously associated with the brand's plasma screens.
We'll be looking at the AX902 soon enough, but in the meantime it's the AX630 series that is on my test bench. Can Panasonic succeed where everyone else has failed in delivering an affordable 4K TV – the 55AX630 costs £1,200 – that's actually worth buying?
Thin is in
The TX-55AX630's design is minimalistic but effective. The screen is held within four extremely narrow edges. The top and bottom flaunt a shiny silver finish while the left and right ones sport a neatly contrasting black. The 'barely there' chassis design extends to the desktop stand, which is essentially just a thin rectangular metal outline. All in all it's an appealing, airy design that certainly doesn't look in any way cheap.
All four of the TV's HDMI inputs are built to the v2.0 specification to support 4K playback at 50/60Hz. The set carries USB and SD card ports for direct playback of multimedia files, and inevitably you get Wi-Fi networking to provide DLNA media streaming and access to Panasonic's online Smart TV platform, here offering Freetime catch-up TV delivered via an excellent EPG.
There are plenty of other Smart attractions too, including a friendly, customisable interface. But there is one serious omission. This TV isn't equipped with HEVC H.265 decoding, meaning it can't play Netflix's 4K streams. Or, most likely, future 4K streaming services like the one teased by Amazon.
Inevitably, the TX-55AX630's picture quality features are less powerful than those found on Panasonic's step-up AX802 models. Yes, it's got the pre-requisite 3,840 x 2,160 pixel count, and provides 3D playback (assuming a TV can really be 3D Ready when, like the TX-55AX630, it doesn't ship with any 3D glasses…), but its LED lighting doesn't benefit from any local dimming to boost contrast; motion reproduction is limited to a pseudo 1,200Hz system rather than the AX802's 2,000Hz; it doesn't use a wide colour gamut panel like its higher-priced siblings; and its video processing isn't driven by Panasonic's powerful Hexa Processing engine.
These assorted spec step-downs mean the TX-55AX630's images aren't on the same level as those of the AX802 models. This is no more than we'd expect. Much more relevant is how the flatscreen's pictures stack up within the context of its lower price. And in this light they fare rather well.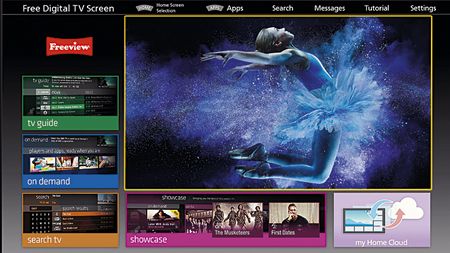 Get some content and go!
The set's clarity and colour finesse ensures that you can clearly appreciate the picture benefits of whatever 4K content you can get your hands on. The endless views across cities, valleys and ancient monuments that make up so much of the 4K demo content I employed for my audition (in the absence of Netflix 4K) all look clean, detailed and full of field depth in the way only 4K can.
Switching to 4K footage lensed at the 2014 World Cup reveals a loss of sharpness over moving objects that stands out more than it would on an HD TV due to 4K clarity elsewhere. It's not a major downer, though.
Upscaled HD Blu-rays and TV broadcasts aren't as impressive as they are on the AX802, or the likes of Samsung's 8000 series or Sony's X9s, for that matter. They look noticeably softer in particular. Not so much that they're not engaging to watch, but enough to mean that you won't feel nearly as well rewarded for your investment in a 4K screen as you will when you're gorging on native 4K.
But what of aspects of the TX-55AX630's pictures not directly related to its UHD nature? Well, the darkness of the scenes with Gollum in the first Hobbit flick show the Panasonic set to be a capable contrast performer. Deep black levels share the screen with reasonable punchiness for brighter elements, like Bilbo's glowing sword and Gollum's twinkling eyes. I didn't encounter any serious problems with light clouding either, once I'd reined in the backlighting a little, and there's a healthy amount of shadow detail to be seen in the murky corners of Gollum's cave.
Colours look well balanced regardless of whether you're watching the stylised tones of The Hobbit or the much more naturalistic hues of something like True Grit, and pictures are generally free of noise even with images upscaled from relatively grainy, noisy Blu-rays, such as my well-worn copy of Zack Snyder's hack 'n' slash 300.
The only problem I have with the TX-55AX630's 2D pictures, further to the points I've already mentioned, is that while its colours contain plenty of subtlety, they feel a bit flat/short of vibrancy versus those of a number of other TV's I've seen recently.
Even so, the TX-55AX630's 2D pictures remain likeable for the money. Which is more than can be said for 3D ones, alas. The largescale spaces of 3D epics like The Hobbit and Gravity reveal Panasonic's 4K screen to be susceptible to crosstalk. Double image 'ghosting' appears quite clearly around objects and lines in the mid and far distance. This is especially unfortunate as it distracts from otherwise decent levels of sharpness and detail with its stereoscopic pictures, and makes 3D viewing a quite fatiguing experience.
I also noticed a few periods of lip-sync error while watching 3D material, which no amount of tweaking of the provided audio delay feature was able to fix.
And regarding audio, the Panasonic's svelte frame doesn't bode well for its sound quality – and it largely lives down to expectations, sounding compressed in the lower mid-range and bass parts of potent movie mixes. On the upside, the set retains quite a bit of treble detail even under duress, and sounds fine with relatively straightforward content.
Credible option
The 4K TV market is growing rapidly (compare the current situation to where we were just twelve months ago) and not everyone will be looking to splash out on a range-topping telly. Models such as the TX-55AX630, which eschews some features to hit a pleasing price point, will therefore appeal to many. And, overall, it's a credible 4K option, with picture strengths that outweigh the inevitable niggles.
That said, it's hard to give an unfettered recommendation to any 4K TV that doesn't support 4K streaming via on onboard decoder, given that this means it may be some months before owners of the TX-55AX630 have any alternative way of completely benefitting from the 4K resolution they've invested in.
Specification
3D: Yes. Active
4K: Yes. 3,840 x 2,160
Tuner: Freeview HD
Connections: 3 x HDMI; component video input; composite video input; RGB Scart input; optical digital audio output; headphone jack; Ethernet; built-in Wi-Fi; USB ports; SD card slot
Sound: 20W (2 x 10W)
Brightness (claimed): N/A
Contrast ratio (claimed): N/A
Dimensions (off stand): 1,242(w) x 716(h) x 62(d)mm
Weight (off stand): 28kg
Features: Smart system with Freetime catch-up TV/backwards EPG; My Home Screen customisable interface; myStream; 4K/60p support via HDMI 2.0; USB HDD recording; DLNA/USB/SD card media playback; 1,200Hz BLS; Dynamic, Normal, Cinema, True Cinema, Custom picture modes; touchpad remote with voice recognition

SPONSORED VIDEO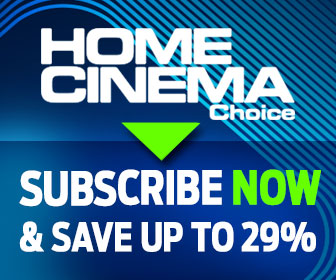 Home Cinema Choice #326

is on sale now, featuring: Sky Glass; Anthem AVM 70 processor; Sony XR-65X90J; BenQ gaming projector; Christmas gift guide; Hollywood franchises on Blu-ray; Fast 9 4K; and more
Want to see your home cinema system featured in the pages of HCC? Click
here
for more info.