Panasonic TX-50GX800 50in 4K TV review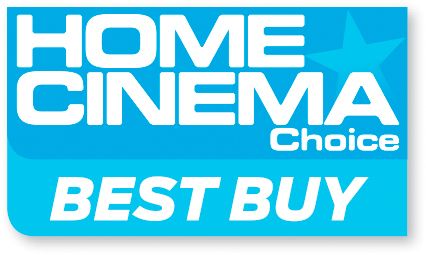 Dolby Vision, HDR10+ and Dolby Atmos – this mid-ranger will have AV fans drooling, says Steve May
The days of HDR elitism are over. With the advent of the GX800, Panasonic has neutralised the ongoing debate about dynamic HDR standards. It's slashed the price premium usually associated with the technology too; what was once the preserve of high-end enthusiasts is now ready for primetime. Fed up with having to decide between Dolby Vision or HDR10+ when opting for a new TV? This fair-minded flatscreen is happy playing both.
Panasonic doesn't even lock you into large screen sizes. The GX800 series is available at a modest 40in, if the 50in (tested here), 58in or 65in iterations are too big.
As we expect from the Japanese major, cosmetics are good. The look may be minimalistic but the execution has flair. The thin edge-lit panel actually sits on top of, rather than inside, the surrounding bezel, which looks kinda neat. The TX-50GX800 also snubs awkward wide feet for a more convenient pedestal stand.
The TV comes with a standard IR Panasonic remote (which means more buttons than Christmas), adorned with dedicated Netflix and Freeview Play shortcuts.
Look closely though and you can see where corners have been cut. The set has a Freeview Play tuner, but there's no provision for a satellite feed. There are also only three HDMIs provided. Still you lose some, you win some. The provision of a two-way Bluetooth Audio link allows music to be streamed to the set, and supports pairing with wireless headphones for private TV listening.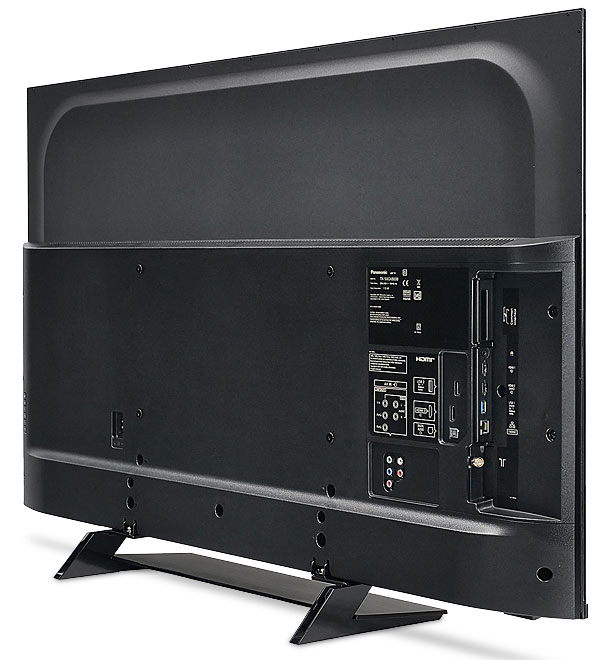 When it comes to smart connectivity, Panasonic continues to resist the allure of the Android TV OS. What we have here is its own My Home Screen platform, now up to version 4. It looks deceptively simple, but is actually quite powerful and intuitive to use.
Home, as it's affectionately called, again launches with three buttons, 'Devices', 'Apps' and 'Live TV.' These can be augmented with additional icons for your favourite streaming service(s) or connected device(s).
The Devices tab doesn't just list connected hardware players. It also recognises connected network media servers and NAS drives. My Twonky and Plex media servers were spotted straight away, and MKV video files immediately accessible.
Streaming TV service support is solid; Netflix, Amazon Prime Video, Rakuten.tv and YouTube lead the way. And as this is a Freeview Play model you also get a full selection of catch-up TV players, plus UKTV Play, CBS Catchup and Horror Bites. There's even support for Google Assistant and Amazon Alexa smart integration.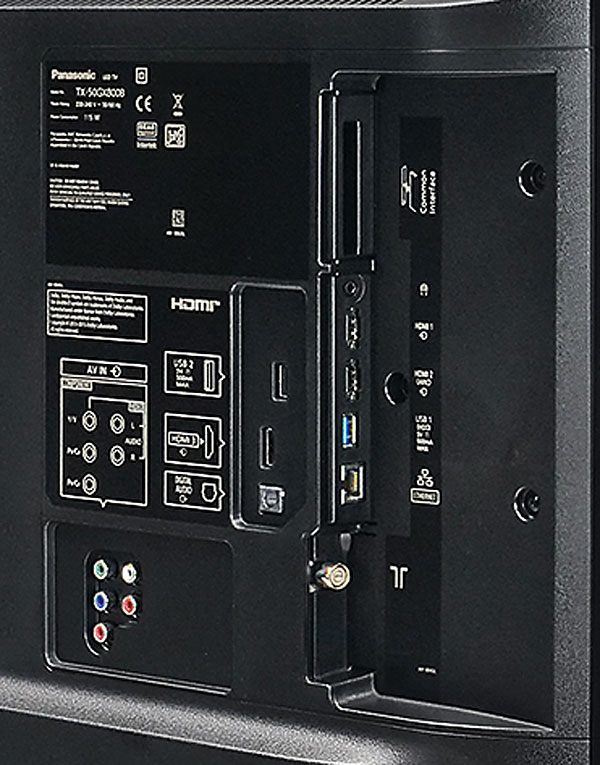 Satisfying 4K
When it comes to picture quality, the TX-50GX800 nails it. Long story short: this is arguably the most satisfying 4K UHD mid-range telly yet from the brand.
Whether you're watching regular HD, or 4K from a streaming service or disc, it delivers crisp, expertly-judged, highly watchable pictures.
Contrast is excellent, given an assist from local dimming, while the brand's much-lauded HCX image processor wrings fine detail and textual nuance from a wide range of sources.
Image presets cover Dynamic, Normal, Cinema, True Cinema, Custom and Sport. There's also a low input-lag Game setting, which really delivers on its promise. I measured input lag at a measly 10.2ms.
In most situations, the Normal mode proves to be the best catch-all picture setting; cinema is much duller, so opt for True Cinema when watching in darker viewing environments. If you view Dolby Vision content, Dolby presets are applied: Dolby Vision Vivid, Dolby Vision Bright and Dolby Vision Dark (I found Bright works best).
The provision of multi-HDR support obviously makes the GX800 a tempting proposition for home cinephiles. Content is all over the place when it comes to HDR implementation, with some discs and streaming services supporting Dolby dynamic metadata, while others support royalty free HDR10+. The TX-50GX800 is refreshingly agnostic. It also caters for regular HDR10 and broadcast HLG.
In Star Wars: The Last Jedi (Dolby Vision, Ultra HD Blu-ray), the opening Empire dreadnought scuttling is highly dynamic, with no obvious compromise in HDR delivery. Play this when your mates come round, as the sheer impact of that sequence belies the TX-50GX800's mid-range ticket price.
It should be stressed that this Panasonic isn't a light-cannon. But what it has is a well-balanced, believable HDR presentation.
Dynamic Delivery
There are genuine benefits in having dynamic HDR metadata support on a mid-brightness screen like this. The application of intelligent tone mapping largely prevents unwanted clipping of bright highlights.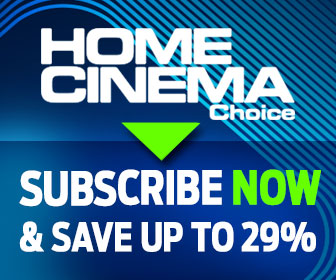 Home Cinema Choice #323

is on sale now, featuring: Panasonic JZ2000 4K OLED TV; LG SP11RA Dolby Atmos soundbar; Philips 806 OLED TV; Neill Blomkamp interview; hi-fi meets home cinema install; and more
Want to see your home cinema system featured in the pages of HCC? Click
here
for more info.