Netflix review: Lost in Space is a fast-paced family romp
VOD platform's big-budget sci-fi reboot keeps faith with Irwin Allen's original vision
Netflix seems to have a thing for sci-fi. From Star Trek Discovery to Altered Carbon, the streaming service is proving a haven for big-budget, episodic SF. Now we can add a reboot of Irwin Allen's 1960s classic Lost in Space to its roster. All ten episodes of Season One are now available to subscribers. The good news is this reimagining of the Space Family Robinson from Legendary is a lot of fun.
Be warned, there are minor spoilers ahead. Watch the first few episodes before reading on…
We're not going to rehash the basic premise (you probably already know it), or unwrap plotlines, but we will say this is a more faithful treatment than the 1998 movie. Writers Matt Sazama and Burk Sharpless have managed to retain all the show's key character dynamics, while dropping some new twists for their inaugural run.
Lost in Space is still a family show in its broadest sense. However, the relationship between mother Maureen Robinson (Molly Parker) and dad John (Toby Stephens) has become more nuanced; here they're estranged if not fully dysfunctional.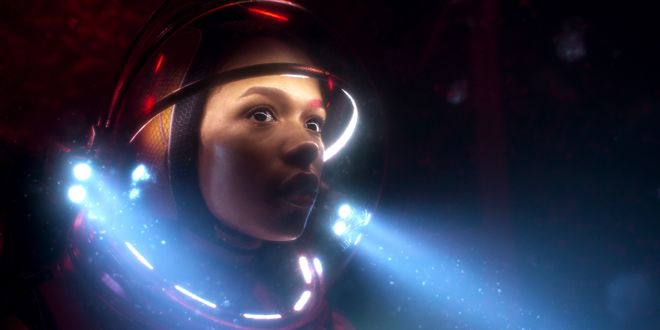 Will (Max Jenkins) remains something of a boy genius, but he's flawed - the kid wouldn't even be on the ill-fated Jupiter mission were if not for a shady deal his mum does to get him enlisted. Sister Penny (Mina Sundwall) has become the family wisecracker, while Judy (Taylor Russell) never quite recovers from an opening episode freeze.
While Irwin Allen's original cast the treacherous Zachary Smith in a Cold War light, here the character is gender-swapped (Posey Parker), but no less duplicitous. And in a cute move, she steals the identity of Smith from a cameoing Billy Mumy (aka the original Will Robinson). There are other easter eggs to be found, so keep 'em peeled.
The production design also acknowledges the show's iconic hardware. The new Jupiter 2 is recognisable, both externally and internally, and the Chariot, the group's all-terrain vehicle, is remarkably similar. While this show doesn't offer the same level of tech candy found in Star Trek Discovery, the big VFX are spectacular and well executed. The show wears its budget on its sleeve and looks great for it.
The biggest rewrite comes with the robot. Out goes the caterpillar-tread B-9 (as memorably played by Bob May and voiced by Dick Tufeld), and in comes an alien-killing machine with amnesia that just wants to be loved. It lacks the charm of its predecessor, but at least we don't have to wait long for a 'Danger Will Robinson' warning.
We're more disappointed that Debbie the Space Monkey has become a hen.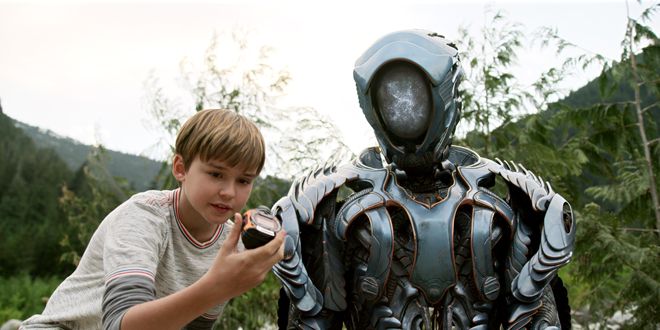 Irwin Allen's much-loved original veered from serious monochrome sci-fi to pantomime camp. Today we get 'Young Adult' sci-fi – the first episode a breathless run from one cliff-hanger to another; at times it feels a little like The 100. Fashbacks provide the setup. It's only with the introduction of Don West (Ignacio Serricchio) that the series finds some levity.
Streaming in 2160p 4K HDR, picture quality is high and will certainly reward those with larger UHD screens. Relish the attention to detail in the space suits. The DD 5.1 surround mix is similarly effective, quickly drawing attention to itself from the initial crash and then through subsequent action set-pieces.
The always excellent Neil Marshall (Dog Soldiers, Game of Thrones) provides an efficient directing template. The show opens at a clip, and never really falters.
The score, by Chris Lennertz, adds to its cinematic sweep, but pleasingly still has John Williams' original theme woven in. After all, it just wouldn't seem like Lost in Space without it.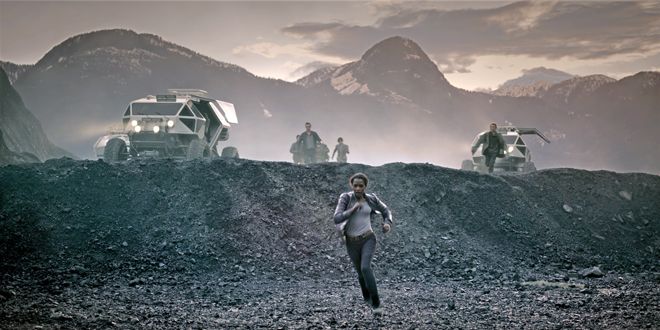 It remains to be seen just where this version will go. Making a family survival drama out of Lost in Space is all well and good, but you can only scurry around the forests of Vancouver for so long before interest wanes. Showrunner Zack Estrin doesn't have the same level of familiar mythology that Star Trek Discovery calls upon, and it looks unlikely to follow the same wacky trajectory of the original – although we would love to see how this version would interpret the Girl from The Green Dimension or space hippies.
For the time being, though, this new iteration is an adventure worth taking. Can we be the first to ask Netflix to reboot Land of the Giants next?
Home Cinema Choice #311 is on sale now

, featuring: Samsung Q950TS 8K QLED TV; Emotiva 11-channel power amp; Meridian in-wall speakers; binge-worthy TV boxsets; Color Out of Space interview; disc reviews; opinion; and more.
Want to see your home cinema system featured in the pages of HCC? Click
here
for more info.