Metropolis Masters of Cinema Blu-ray review
Newly discovered footage extends Fritz Lang's legendary sci-fi spectacular on Blu-ray
Metropolis is a true cinematic epic. Everything about Fritz Lang's 1927 silent classic is massive, from its scale and budget to its continuing influence on the sci-fi genre as a whole. But for the past 80 years, it's also been a rather incomplete film, lacking over half-an-hour of footage that was trimmed from the film and presumed lost forever. But in 2008 a 16mm print of the film containing roughly 25mins of additional footage was discovered in the Museo del Cine in Buenos Aires, and this restored version is the closet yet to truly capturing the remarkable vision of the future Lang committed to the screen.
Picture: While not quite as strong as the label's earlier City Girl, for the most part this Blu-ray release is the best Metropolis has looked by some considerable distance, with the bulk of the AVC 1.37:1 1080p encode demonstrating excellent contrast and stability, not to mention accurate grain retention. However, the material taken from the 16mm print is in considerably worse shape, with massive tramlines running up and down it amongst other technical deficiencies. It's also cropped on the top and left-hand side, resulting in a shift in aspect ratio whenever it appears. The poor condition of the recovered film made this unavoidable, and ultimately its historical importance far outweighs any image concerns anyway.
Picture rating; 4/5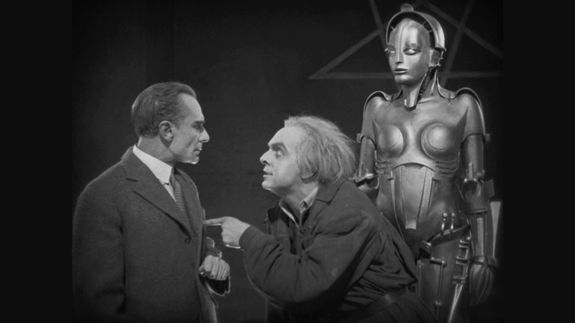 Audio: Given that this is a silent film, there's not a lot to be said about the audio beyond the fact that the disc gives you a choice of DTS-HD Master Audio 2.0 or 5.1 incarnations of the new 2010 orchestra recording of the Gottfried Huppertz's original score. Suffice to say that both sound absolutely lovely, with the latter serving up a particularly incredibly rich sonic experience, and there are no technical problems with either.
Audio rating: 4/5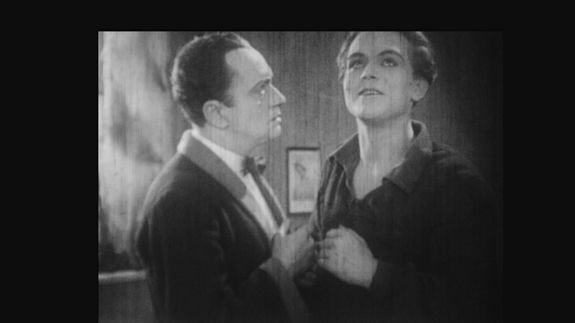 Extras: While the disc isn't exactly over-burdened with extra features, as usual with The Masters of Cinema Series it's the quality that shines through. Experts David Kalat and Jonathan Rosenbaum provide a fascinating commentary track that acts as the perfect companion piece to Die Reise nach Metropolis (Journey to Metropolis), a new 55min documentary (presented in HD) looking at the film's history and various restorations over the years. Rounding out the disc-based extras is a trailer. The set also includes a superb 56-page booklet containing various essays about the film, plus a piece about the discovery of the new footage.
Extras rating: 3/5
We say: A spectacular disc for a monumental sci-fi movie. You simply have to own it.
Eureka!, Region B BD, £25 approx, On sale now
HCC VERDICT: 5/5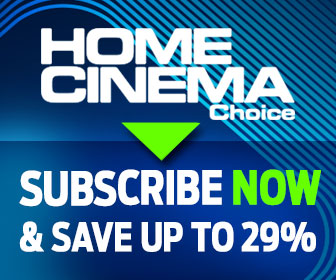 Home Cinema Choice #321

is on sale now, featuring: Anthem MRX 740 AV receiver; SVS 3000 Micro subwoofer; LG C1 OLED TV; Westerns on Blu-ray; surround sound setup tips; loft cinema conversion; and more
Want to see your home cinema system featured in the pages of HCC? Click
here
for more info.