Maxell MMB300 media player review
Better-known to those of a certain age for blowing away the Bauhaus lead-singer with the sound of its iconic cassette tapes, Maxell has since embraced the digital age with gusto. One of its more interesting current products is the MMB300, a multimedia player based around the Android 2.3 operating system.
This is slightly more up to date than the version running on the rival A.C. Ryan Veolo. The MMB300 is also supplied with a DVB-T USB stick tuner, enabling it to act as a digital terrestrial set-top box with the pre-installed app. It even comes with an indoor aerial, but external ones can be used, too.
Larger and flatter than A.C. Ryan's rival product, the MMB300 resembles a broadband router – even to the extent of sporting a Wi-Fi aerial. For those who can't connect via Wi-Fi, Ethernet is offered as an alternative. And while the Veolo is HDMI-only, the MMB300 gives you analogue component video, too. As with the A.C. Ryan, there's an SD card slot.
Maxell has dealt with the additional complexities of driving Android with a rather impractical handset. This large item includes a three-button accelerometer-based navigation device to drive the pointer, a few dedicated buttons and a keyboard with buttons that are just too small to be practical.
As a networked multimedia player, the MMB300 certainly worked better than the Veolo. It was able to detect and list my SMB servers – I could then choose the ones containing relevant content for future access. Media compatibility proved to be excellent, with all common codecs catered for. Yet although you can change the resolution in the settings menu, you have no control of refresh rates in the HD (720p/1080i/1080p) modes. The default is 60Hz, ensuring that UK-derived material suffers from motion judder. In contrast, the Veolo gives you the necessary options.
A limitation shared with the Veolo is the lack of uPnP/DLNA support. I did try an (admittedly 'beta') app that claimed to add the feature, but it failed to work. Media can also be played from USB storage devices.
More troublesome was the TV app, which didn't detect the tuner – I tried both USB ports and a hard reset, but to no avail. If this had worked, the MMB300 could be used to watch free-to-air SD digital TV services, and presumably record them, too, with a storage device plugged into the other USB port.
Instead of the official Android Marketplace/Google Play, Maxell provides something called 'SlideMe' to help you choose and install apps. Although no BBC iPlayer app is available on SlideMe, a search on Google found the Android iPlayer app. However, no Maxell devices were shown on the Google Play compatibility list and so I couldn't proceed any further.
Other apps, notably internet radio and YouTube, installed without a hitch, and the web browser worked just as efficiently as the Veolo's.
The MMB300's user interface is more intuitive than its Android competitor's but it still leaves much to be desired. Android is a great idea, optimised for touch-screen devices like smartphones, but on this evidence it needs to be rebuilt for the rather different demands of a set-top box environment.
---
HCC VERDICT
Maxell MMB300
Price: £150 Approx
Highs: Apps can be a boon; good file support
Lows: TV tuner app failed to work; fixed 60Hz HD refresh rate; no DLNA/uPnP networking
Performance: 3/5
Design: 3/5
Features: 4/5
Overall: 3/5
---
Specifications
HDD: no (USB external drives supported)
Connections: 100Mbps Ethernet; HDMI 1.3 (up to 1080p50/60); 2 x USB; SD card slot; component; stereo analogue audio; coaxial digital audio
Video file format support (verified): MOV; MPEG-1; MPEG-2; MKV/x.264; XviD; DivX; WMV; MP4; AVC-HD; TS; M2TS; .ISO
Audio file format support (verified): M4A; FLAC; MP2; MP3; WAV; AC3; DTS
Dimensions: 188(w) x 30(h) x 180(d)mm
Weight: 0.5kg
Features: Integrated (b/g/n, 2.4GHz) Wi-Fi; Android 2.3 operating system with app support; web browser; handset with navigation device and keyboard; subtitle support; NFS and SMB support; DVB-T 'dongle' (indoor aerial supplied); file/network explorer; slideshow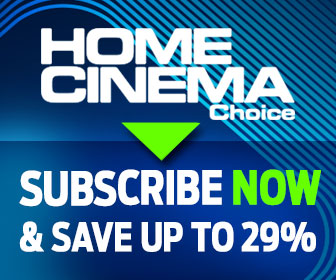 Home Cinema Choice #316 is on sale now

, featuring: Sony VPL-VW790ES 4K laser projector; B&W 600 S2 Series speakers; CEDIA home cinema awards; Humax Aura PVR; tech tips; disc reviews; opinion; and more.
Want to see your home cinema system featured in the pages of HCC? Click
here
for more info.