Lost Doctor Who story gets animated makeover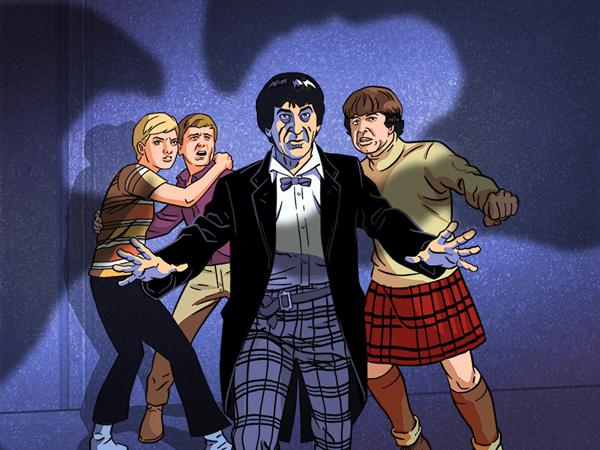 BBC Studios has announced that another missing
Doctor Who
serial has been brought back to life as an animation and will be available to buy on Blu-ray and DVD next March, and will even get a special cinema screening at the BFI.
First broadcast between March 11 and April 1, 1967, the four-part The Macra Terror stars Patrick Troughton, Anneke Wills, Michael Craze and Fraser Hines. The story finds the Doctor and his three companions arriving at a futuristic human colony that has been infiltrated by giant crab monsters.
Anneke Wills says, 'Back in 1967, "There's no such thing as Macra!" was the cry, and for many years there was no such thing as The Macra Terror. Now, thanks to the magic of animation, we can see the story come to life again. I can't wait to see this adventure and how gratifying to have a little more of Ben and Polly's time with the Doctor available to be seen by new generations.'
Paul Hembrey, executive producer, BBC Studios says, 'After the success of Shada, we were very excited by the possibility of further animations. We are therefore delighted to be able to bring fans these missing episodes in a completely new form.'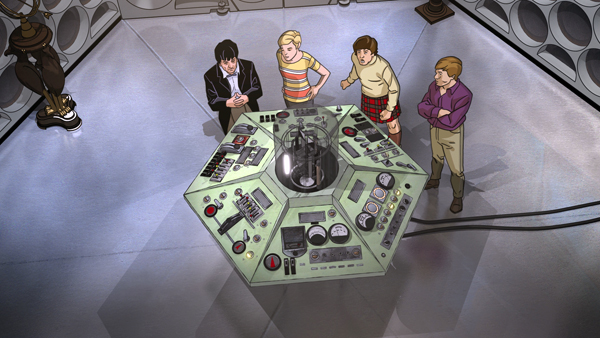 Doctor Who: The Macra Terror will be released on Digital Download, DVD (RRP: £20.42), Blu-ray (RRP: £25.52) and Special Edition Steelbook (RRP: £40.84) on March 18, 2019. As well as the option to watch the animation in either black and white or colour, confirmed extra features include an animation gallery, behind-the-scenes footage and an audio commentary.
A special screening of Doctor Who: The Macra Terror will be held at London's BFI Southbank on March 16, 2019. Tickets will go on sale to BFI members on Tuesday, February 5, and to the general public a week later on Tuesday.
Click

here

to see what's inside Home Cinema Choice 306.

Reviews of Optoma and Epson 4K projectors, Philips' OLED934 TV, and Arendal's entry-level subwoofer; a roundup of classic movies on UHD Blu-ray; our annual gift guide; and a whole lot more...
Want to see your home cinema system featured in the pages of HCC? Click
here
for more info.