Logik LE423ED11 review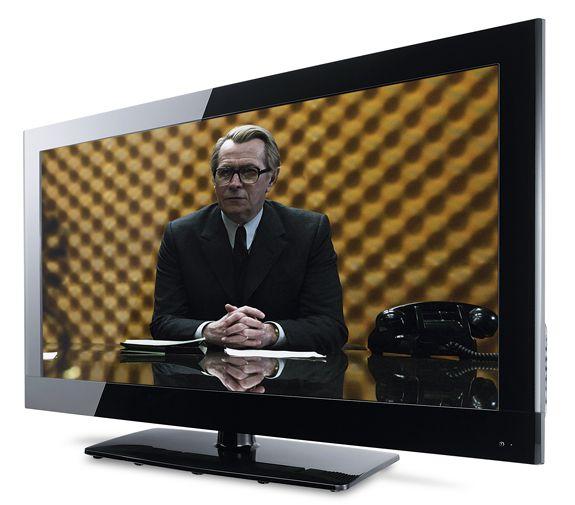 While it may make a tempting purchase, buying this Passive 3D TV cheapie is a false economy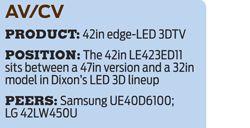 Dixons' own-brand 3DTV ships with ten pairs of 3D glasses in the box. Unfortunately the quality of a set's stereoscopy is not proportional to the number of comedy goggles it comes with.
The screen, made for the Dixons Stores Group (Currys, Dixons and PC World) by Turkish OEM giant Vestel, is one of six 3D models spanning 32-to 47in screen sizes. The range has a 50/50 split between CCFL backlighting and edge-LED, and this 42incher is one of the latter.
Connections include three HDMI inputs, PC, component (via a supplied adaptor) and Scart. Rather bizarrely, the location of the coax aerial input and USB connector appear to have been transposed. The USB slot points downward on the rear panel and is an almighty fiddle to use, while the aerial input is side-mounted. There's no Ethernet, as the set is not Smart in any connected sense. The Freeview tuner isn't even HD – somewhat mean for a screen of this size.
Picture performance
There's not a whole heap of picture processing onboard the LE423ED11 and you can forget about any high-framerate tomfoolery. Out of the box, edge-enhancement is extreme, but by taking the Sharpness slider down to around 8 errant ringing can be removed. Similarly, colour fidelity can be improved, and noise reduced, by pulling back on the reins.
The panel itself is of good stock. Images are bright, there's reasonable contrast and it's adept at tracking a greyscale. The caveat is that it doesn't do a deep black.
Motion picture resolution is limited; I clocked the screen at less than 600 lines. Backlight illumination is also uneven, with light clearly pooling in the corners of the screen. During Loose Women this isn't an issue, but reruns of Star Trek Enterprise (and 'scope movies in general) are quick to reveal unwanted illumination. The set's off-angle viewing tolerance is very impressive, though.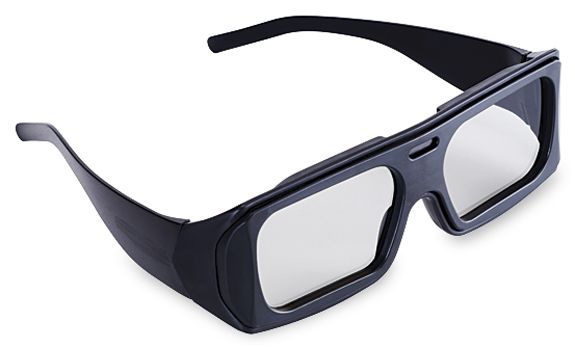 While 2D pictures are acceptable, the same cannot be said for 3D. Here, parallax effects are all over the place, there's no depth to its pictures and images are blurry with or without the glasses. The TV also doesn't seem able to identify a 3D source signal.
Hooked up to a 3D BD deck, it displayed a raw 1920 x 2205 Over/Under image rather than clocking it as frame sequential 120Hz. Manual stabs of the 3D button on the remote were needed to get it to cycle around to the correct image configuration. 3D processing was just as bad with side-by-side material, as delivered by Sky and AVCHD camcorders.
---
HCC VERDICT
Logik LE423ED11
Price: £500 Approx
Highs: Inexpensive large-screen panel; decent USB media playback
Lows: Uncomfortable and ineffective 3D; no Freeview HD tuner; no network functionality
Performance: 2/5
Design: 3/5
Features: 3/5
Overall: 3/5
---
Specifications
3D: yes Passive
Full HD: yes 1,920 x 1,080
Tuner: yes Freeview
Smart TV: no
Connections: 3 x HDMI; 1 x component (via adaptor); 1 x D-Sub PC input; 1 x Scart; 1 x composite; 1 x USB
Sound: 2 x 8W
Dimensions (off stand): 1,019(w) x 689(h) x 260(d)mm
Weight (off stand): 16.8kg
Features: Ten pairs of Passive 3D glasses supplied; USB media playback (JPEG, MP3, AVI, MKV, MOV support); USB timeshift recording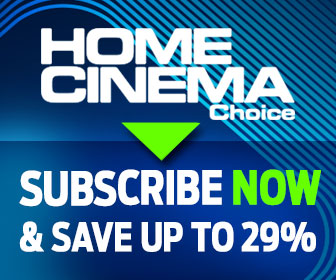 Home Cinema Choice #323

is on sale now, featuring: Panasonic JZ2000 4K OLED TV; LG SP11RA Dolby Atmos soundbar; Philips 806 OLED TV; Neill Blomkamp interview; hi-fi meets home cinema install; and more
Want to see your home cinema system featured in the pages of HCC? Click
here
for more info.