LG 65UB980V review
This high-end 4K/Ultra HD TV combines brilliant Smarts with spectacular images...
LG has had a topsy-turvy year in TV. On the upside, the brand's taken the Smart TV world by storm with its WebOS interface. On the downside, it's struggled to keep up with some rivals on the picture quality front.
Chiefly, this is because the IPS panels it employs in its LED-lit flatscreens have failed to deliver the sort of contrast performances we've come to expect from rival LCD technologies. If any TV's going to lift LG into the A-List, though, it's the 65UB980V. After all, this is the company's flagship 65in model for 2014, and as such it comes packing the highest levels of LG's hardware and software wizardry.
The 65UB980V is a 4K/UHD display, boasting the requisite 3,840 x 2,160 pixel count as well as 60p, 4K-friendly v2.0/HDCP 2.2 HDMI inputs, and enough processing power to handle the difficult job of upscaling today's HD and even standard-definition sources to 4K.
In fact, it delivers the so-called 'Pro' version of LG's Tru-ULTRA HD Engine, which advances on the processing found on LG's more affordable 4K screens by claiming more accurate detail via a tweaked Super Resolution feature; and by reducing motion blur over moving objects via something delightfully referred to as a 'Motion Estimation Motion Compensation' circuit. Yep, that really is what LG seems to be calling this new feature.
Motion should also benefit from the 65UB980V's combination of a native 100Hz panel, frame interpolation and backlight scanning – LG claims an overall 1,300Hz-refresh rate. However, there's a danger that such heavy-duty processing will introduce a few pixel gremlins when the going gets tough.
And for contrast improvements, the 65UB980V uses a greater number of local dimming zones than models further down the range.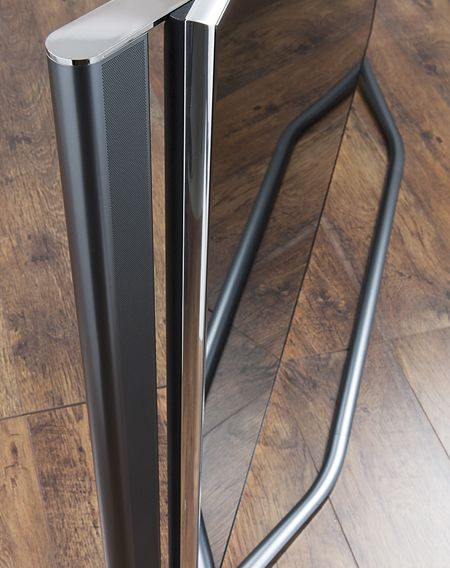 Serious sonics
LG's bid to offer a truly premium AV experience from this £3,000 screen means attention has been paid to audio, too. Jutting out boldly from its slim frame are angled-back speakers that run down practically the entire height of the TV. Designed in conjunction with Harman/Kardon, these provide 70W of sonic immersion in a 4.2-channel configuration.
Obviously these speaker 'wings' make the 65UB980V more of an imposition on your living room than other 65in models – with the exception of Sony's KD-65X9005B, which is even bulkier courtesy of its front-facing speaker drivers either side of the screen. Yet the design is still attractive and build quality is outstanding. I doubt anyone will care about the space invasion.
As with any self-respecting high-end flatpanel, the 65UB980V is stocked with the usual Smart features, including media file playback from – and TV tuner recording to – USB (there are three inputs); DLNA streaming (Ethernet/Wi-Fi); a wide-ranging and voluminous supply of online apps and features, including a good range of video on demand services; and Miracast-enabled screen mirroring.
All of the 65UB980V's Smart features and content sources are made brilliantly accessible by the lovely graphics, slick organisation and multi-tasking of the WebOS operating system.
The 65UB980V supports 3D playback using LG's Passive system, and goes to town with its picture calibration tools, including extensive fine-tuning of colour, white balance, gamma and contrast elements, as well as most aspects of the brand's video processing engine. It's no surprise to find it has earned the endorsement of the Imaging Science Foundation (ISF), and I'd suggest anyone investing £3,000 in this bigscreen – especially if it will form the centre-piece of a quality home cinema setup – gives a professional calibration serious consideration.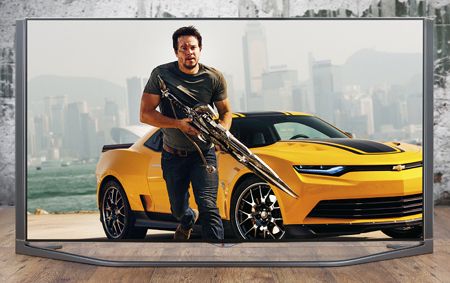 Immersion tank
Sitting down to immerse myself in the LG's largescale visuals proved to be a generally exhilarating experience. This is a 4K display with solid performance chops. But such is the competition that it's not quite the best around. Not quite.
Firstly, it's simply awe-inspiring with 3D. So clear, clean, detailed, bright, contrast-rich and involving are the 65UB980V's images with favourite funny-spex titles like Pacific Rim and Prometheus that it felt as if I was watching them for the first time. I routinely spotted new image details and better-defined spaces than I'd witnessed before. If 3D had always looked this good on TVs then it's hard to believe it would have ended up being as roundly unloved as it appears to be today.
Indeed, the only less-than-positive thing about the 65UB980V's barnstorming 3D efforts is that they serve to make the fairly spectacular crosstalk problems of LG's step-down UB950V 4K TV series look all the more inexplicable.
And improvements on the rest of the Korean corp's lineup are apparent pretty much everywhere else you look. For instance, it became quickly obvious as I started putting the 65UB980V through its paces that its improved backlight controls and image processing help it produce better visuals than anything I've seen from other LG TVs this year, with the exception of its high-priced state-of-the-art OLED screens.
The main reason for this is that it delivers dark scenes much more successfully. The night-time assault on the Louvre towards the end of Edge of Tomorrow illustrates that having more local dimming zones to play with enables the 65UB980V to produce something much closer to a natural black. Just make sure you've set the TV's backlight setting quite low (to its 40-50 level).
Just as importantly, bright objects against dark backgrounds exhibit less evidence of the top-to-bottom rectangular light stripsthat characterise other locally-dimmed LG IPS panels. Pictures retain more dynamism during low-light material, with peak elements offering more punch while darker portions uphold their integrity.
Colour resolution is refined, something that comes to the fore while watching Edge of Tomorrow's detailed and nuanced Blu-ray image upscaled to the 65UB980V's UHD pixel count. This, together with the most sophisticated and least messy motion processing system LG has delivered to date, equates to a highly impressive 4K image. After all, adding detail to a picture isn't just about introducing more pixels; you need to get the colour and 'vector' of those extra pixels right too. It's in this all-encompassing approach to adding resolution to HD images that the 65UB980V's premium processing engine can most clearly be seen.
Dining out on 4K
As well as looking great with upscaled HD, the 65UB980V is supremely confident with native 4K sources, be they the obligatory House of Cards on Netflix or any of the many UHD video clips I've now collected onto USB sticks and video servers. Some 60p 4K World Cup football footage looks particularly striking, as the high frame rate gives LG's own silicon less scope for fudging the crispness of the 2,160p image.
Native 4K images of course also benefit from this screen's colour and contrast prowess. The improved black level response allows fine shadow details to come through, which in turn helps convey 4K's dramatic sense of depth.
For all their general brilliance, though, the 65UB980V's pictures are not completely reference-grade. The dark scene issues associated with IPS panels are greatly reduced, but not entirely absent. There are rival 4K TVs that deliver deeper black colours, and the 65UB980V also suffers occasional appearances of light-blocking around bright objects. And when you see these, you can't help but be distracted by them.
It also struck me that the 65UB980V's native UHD and upscaled HD images both appear slightly softer/less crisp than they do on some other 4K flatscreens. This certainly isn't to say they don't still shine as '4K,' just that they're a little less razor-sharp. Finally in the negative column, on occasion the fleshtones you get from upscaled HD images look strangely short of tonal subtlety, leaving some faces looking rather monotone and, as a result, more like plastic masks than natural skin and bone.
Despite this shortish list of issues, the 65UB980V is still a very good all-round picture performer. And it's an even more unequivocally positive audio performer. Those Harman/Kardon-derived speakers handle the profound dynamic range, large scale and startling detailing of Edge of Tomorrow's repeatedly relived battle scenes brilliantly, combining a deep, clean bass response with a superbly fulsome and distortion-free mid-range and huge quantities of crystalline treble detailing.
In fact it sounds pretty much as good as the magnetic fluid speaker system installed on Sony's X9005B 4K TVs, and that's basically the highest praise you can offer a TV's audio system at the moment.
A choice to be made
When push comes to shove, the 65UB980V's residual contrast flaws and marginal 4K softness mean it's not as insanely brilliant in the picture department as the Sony KD-65X9005B or Samsung UE65HU8500. However, it is a touch cheaper than both of those, and the WebOS operating system is as close to a killer app as the Smart TV world's got right now. Those two attributes may be all you need to be swayed. And I doubt you'll be disappointed.
Specification
3D: Yes. Passive
4K: Yes. 3,840 x 2,160
Tuner: Yes. Freeview HD
Connections: 4 x HDMI (inc v2.0 support); 3 x USB; component video input; RGB Scart; composite video input; headphone jack; Ethernet; built-in Wi-Fi; optical digital audio output; CI Slot
Sound: 70W in 4.2 configuration
Brightness (Claimed): N/A
Contrast ratio (Claimed): N/A
Dimensions (off stand): 1,456(w) x 832(h) x 75(d)mm
Weight (off stand): 37.6kg
Features: Tru-ULTRA HD Engine Pro processing; Super Resolution sharpness booster; Magic Motion remote control; WebOS Smart TV interface; multichannel speaker system from Harman/Kardon; local dimming system; DLNA and USB media playback; Miracast screen mirroring; ISF-certified calibration tools

SPONSORED VIDEO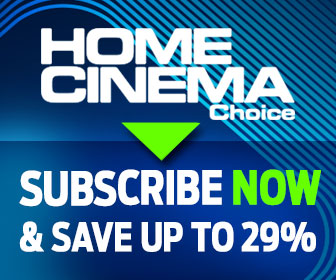 Home Cinema Choice #326

is on sale now, featuring: Sky Glass; Anthem AVM 70 processor; Sony XR-65X90J; BenQ gaming projector; Christmas gift guide; Hollywood franchises on Blu-ray; Fast 9 4K; and more
Want to see your home cinema system featured in the pages of HCC? Click
here
for more info.