Last Year at Marienbad Blu-ray review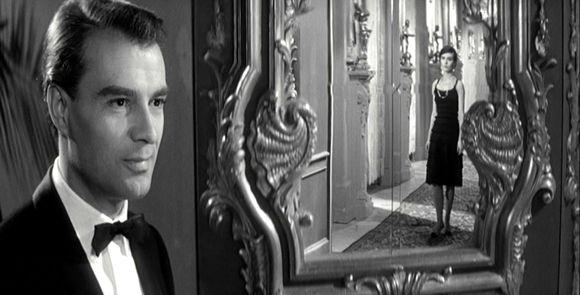 Blow your mind with this French New Wave classic in hi-def
Optimum Home Entertainment has had something of a spotty history with the quality of its Blu-ray releases. That said, the company definitely appears to have found its footing with its recent Studio Canal Collection of classic films, and nowhere is that more evident that with this lavish high-definition treatment of Alain Resnais' mind-bending 1961 French New Wave outing Last Year at Marienbad (L'Annee derniere a Marienbad).
Scripted by Alain Robbe-Grillet, the film takes place at a chic hotel and tells the story of an unnamed man (Giorgo Albertazzi) who encounters a similarly nameless woman (Delphine Seyrig) and tells her that they met at the hotel a year earlier, had an affair and agreed to meet each other again a year later. The woman, however, has no memory of the events he recounts. There's also the issue of something awful having happened, but the man cannot remember exactly what it was. And then there's a strange game of cards that supposedly can never be won.
Resnais' film has devided audiences ever since it was first released. Even some of those who usually champion the French New Wave struggle to come to terms with its elliptical storytelling and devotion to putting its formal style ahead of the story it tells. For those seduced by its visuals though, there is plenty to enjoy - each narrative layer slowly peels away to reveal another mystery, loading any attempted reading of the film with myriad possibilities. So there are no easy answers (or maybe none of any kind) to be found in the story, but that only makes it all the more fascinating and hypnotic in its own strange way.
Beneath the surface
Having done a fine job with the film on DVD back in 2005, Optimum has now blown it out of the water with this new Blu-ray release. The AVC 2.35:1 encode is particualrly strong, coping extremely well with the crisp black and white visuals thanks to impressive contrast stability and deep blacks. It's not quite perfect, as traces of very slight edge enhancement crop up on a couple of occasions, and there are some small marks on the print, but on the whole it's a very commendable job.
The impressive AV quality extends to the disc's audio. Presented as a lossless DTS-HD Master Audio 2.0 French language soundtrack, the audio is detailed and nicely nuanced, with dialogue always clearly presented in the mix. There is a little backround noise in the mix, but it's not intrusive and doesn't take away from the overall quality of the audio. The disc also includes a DTS-HD Master Audio 2.0 German language dub for anybody who wants to ruin the film's atmosphere. Subtitles include English, German, Dutch, Danish, Norwegian, Finnish, Swedish and Hindi.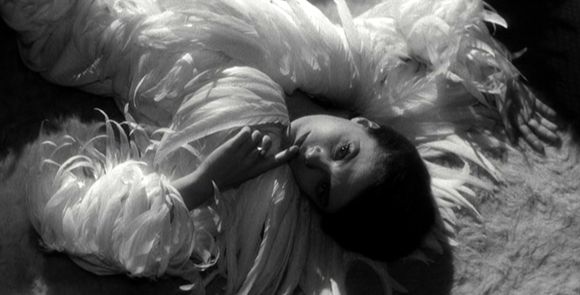 Going deeper
While there's no commentary track on the disc, Optimum's Blu-ray platter serves up a scholarly collection of bonus features that manage to address most of the subjects the film's fans would care to hear discussed. Film academic Ginette Vincendeau provides a fascinating 19min introduction to the film, there's an excellent 49min documentary about writer Alain Robbe-Grillet and an additional 33min documentary that attempts to unravel ...Marienbad's twisting narrative. Further to this the disc also includes two short films by Resnais - The Styrene's Song (Le chant du styrene) and All the Memory of the World (Toute la memorie du monde), both presented in 1080p - the film's theatrical trailer and a BD-Live link, plus the packaging also contains a 20-page booklet about the film.
Optimum Home Entertainment, All-region BD, £25 approx, On sale now
HCC VERDICT: 4/5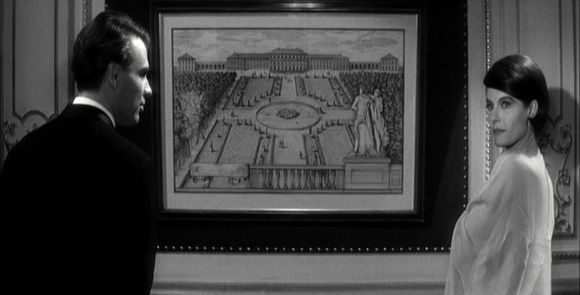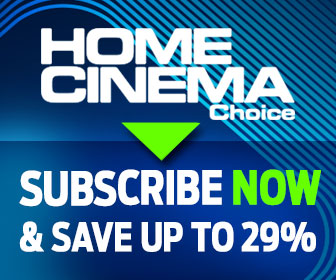 Home Cinema Choice #316 is on sale now

, featuring: Sony VPL-VW790ES 4K laser projector; B&W 600 S2 Series speakers; CEDIA home cinema awards; Humax Aura PVR; tech tips; disc reviews; opinion; and more.
Want to see your home cinema system featured in the pages of HCC? Click
here
for more info.