Krampus Blu-ray review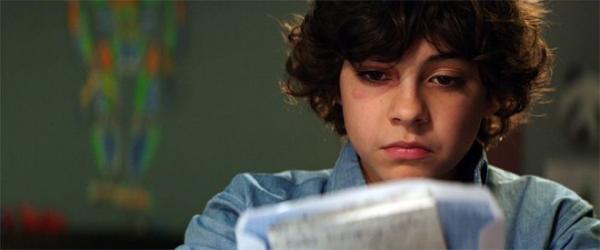 Christmas has come early for monster movie fans with this 1980s throwback
When his tomboy cousins mock Max (Emjay Anthony) for writing a letter to Santa, his love of all-things Christmas reaches breaking point and he tears the letter up and scatters it to the wind. The following day, Max's family wake up to discover that the entire area has been hit by a sudden blizzard and they are soon under siege by a horned ghoul and his army of misfit monsters.
Remember when Hollywood used to make horror movies suitable for youngsters as well as adults? Films like Gremlins, Poltergeist, Tremors and The Gate? Clearly Michael Dougherty does. The filmmaker who gave us the awesome anthology shocker Trick 'r Treat in 2007 is back with a second holiday-themed horror that is a clear throwback to those movies.
Successfully mixing together humour and chills, Krampus is a wicked little morality about the 'true meaning of Christmas', only done with the aid of gnarly-looking movie monsters, the majority of which recall the classic creature-features of the 1980s with their reliance on old-school practical effects instead of CGI.
Ultimately, Krampus is the type of film that reminds adults what it was like to be kids, while simultaneously teaching kids that being scared can be a lot of fun. What could be better than that?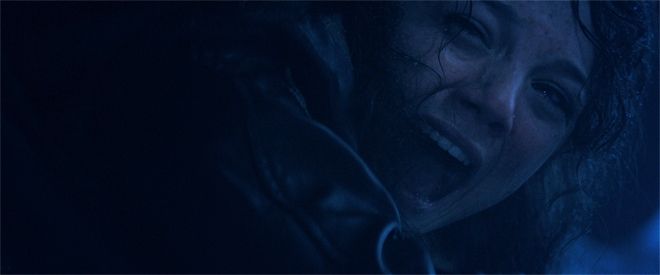 Picture: Framed at 2.40:1, Krampus' Full HD encode is an absolute blast. Before the blizzard hits, interiors are warm and inviting, bursting with richly saturated tones. Afterwards, the focus shifts to deep, gloomy shadows inside and cool, icy blues outside. Impressive clarity means that image detail is generally very strong, with only some brief examples of crush impacting on shadow information. A fine patina of grain is also evident throughout the movie, resulting in an authentically filmic digital presentation.
Picture rating: 4.5/5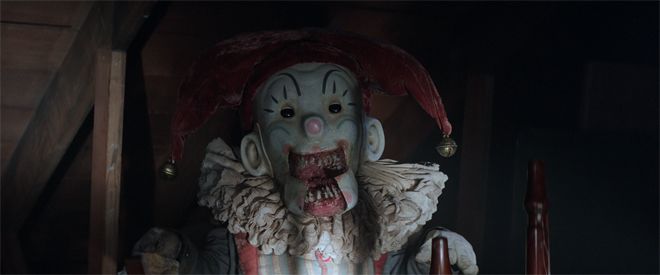 Audio: We've no complaints at all about the film's DTS-HD Master Audio 5.1 mix. The soundtrack continually bursts with activity right from the version of It's Beginning to Look a Lot Like Christmas that plays over the sardonic opening sequence to the persistent wind that blows across the soundstage after the blizzard hits. The booming bass that accompanies Krampus' footsteps (hoofsteps?) is grin-inducing.
Audio rating: 5/5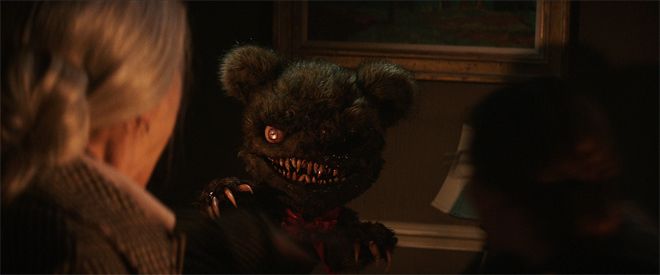 Extras: Michael Dougherty is joined by co-writers Todd Casey and Zach Shields for an informative and fun chat-track. There's also a five-part, half-hour Making of…; 14 deleted/extended scenes; an alternate ending; a gag reel; an additional featurette on Weta's creature effects; and five extensive art galleries.
Extras rating: 3.5/5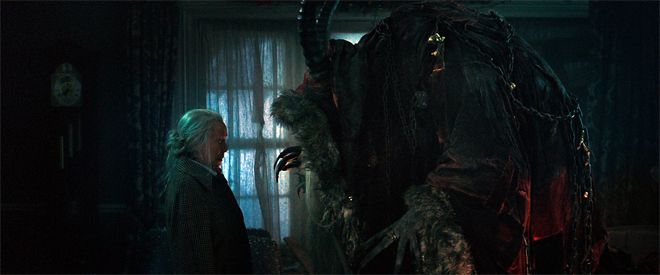 We say: A gift for fans of family-friendly frights served up on a well-specified hi-def platter
Krampus, Universal Pictures, All-region Blu-ray
HCC VERDICT: 4/5