The Jungle Book 3D Blu-ray review
Forget about your worries and your strife, Disney has got the bare necessities of this remake right
Disney's decision to produce live-action remakes of its beloved animated features continues its winning streak with this visually spectacular blockbuster reworking of The Jungle Book.
However, for all of its technological marvels – and make no mistake, this reimagined Jungle Book's state-of-the-art visual effects are truly breathtaking – where the film succeeds is in finding the humanity in a story populated almost entirely by animals. Exciting, heart-warming and occasionally scary, The Jungle Book is the best family film we've seen in a long time.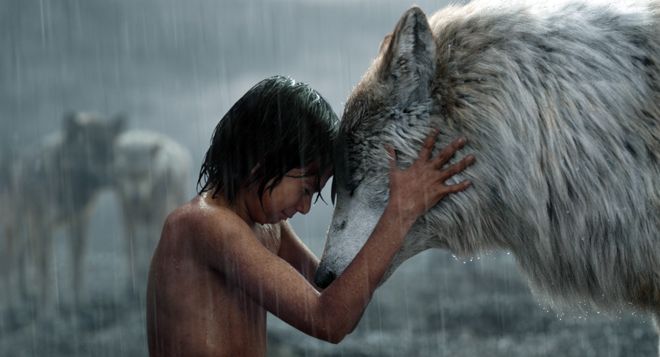 Picture: As you'd expect from a $175million Hollywood production with painstakingly crafted visuals, the 2D presentation of this updated Jungle Book is sensational. Colours are luscious and detailing is meticulous, particularly in close-ups of the film's CG critters.
Unfortunately, the 3D version doesn't achieve the same lofty standards. While the bulk of the stereoscopic encode acquits itself rather well, there's no denying that nighttime scenes suffer from a lack of clarity. More bothersome (but less frequent) is a curious anomaly in a handful of shots where out-of-focus jungle foliage in the background appears to sit further forward in the 3D image than it should. It's not ruinous by any stretch, but can be distracting nonetheless.
Picture rating: 4/5
Audio: The Jungle Book's DTS-HD MA 7.1 mix is also a stunner. While the jungle buzzes with life throughout the film, it's sequences such as the water buffalo stampede (Chapter 6) and the encounter with Kaa (Chapter 8) that rock your setup with powerful and creative use of the rear and surround channels. Our only complaint is that although The Jungle Book featured a Dolby Atmos mix on its theatrical run, Disney stubbornly refuses to support the object-based audio format on Blu-ray.
Audio rating: 5/5
Extras: I Am Mowgli (eight minutes) studies the casting of newcomer Neel Sethi in the lead role and the challenges he faced in making the movie. Meanwhile, King Louie's Temple: Layer by Layer (three minutes) plays the I Wanna be Like You musical number – only this time cutting back and forth from the finished film to various behind-the-scenes elements (pre-viz, raw on-set footage, etc).
Of more interest will be The Jungle Book: Reimagined, a 36-minute feature that finds director Jon Favreau, producer Brigham Taylor and visual effects supervisor Robert Legato recalling the making of the film. Along the way they discuss the original concept (which skewed closer to Kipling's original stories than the Disney animation), reveal the thinking behind the use of puppet performers during the shoot, and pay tribute to the late Gary Shandling, who voiced Ikki the porcupine.
Rounding things off is an audio commentary by Favreau that's well worth a listen.
Extras rating: 3/5
We say: Disney's latest reimagining of The Jungle Book dazzles in HD – but fans should stick to the 2D version for the best results
The Jungle Book 3D, Walt Disney, All-region BD, £28
HCC VERDICT: 4/5