Inception Blu-ray review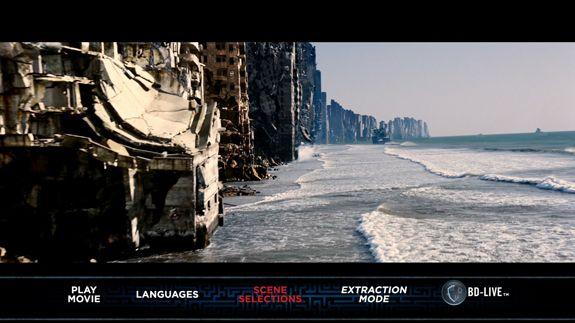 Nolan plays mind games and whips up a dream of a disc you'll want to spin again and again
Inception is that rare commodity: an overblown blockbuster that glowers into the face of its audience and dares them to keep up. It's worth making the effort. Chris Nolan's cerebral heist movie delivers more digital wow than (nearly) every other film released in 2010. That you should add it to your BD collection goes without saying. The only question is should you opt for the Triple Play release (two Blu-ray discs, one DVD and the keys to a Digital Copy download), or geek out with the stainless steel Briefcase Edition? This includes a replica of Cobb's spinning top token, a PASIV (Portable Automated Somnacin IntraVenous) Device User Manual and Movie art-cards. If you go for the latter, we suggest you don't broadcast the fact to your friends.
Picture: No you're not dreaming. Inception isn't razor sharp – at least not when compared to this year's other cinematic landmark, Avatar. But I'm guessing it looks exactly the way Nolan and his cinematographer Wally Pfister want it to look. There's obvious film grain in the 2.35:1 VC-1 1080p encode but there's also plenty of old-fashioned cinematic depth and texture. The film lacks that shiny CG gloss so prevalent now - presumably because many of its most memorable scenes are shot in camera with physical effects – but is all the better for it. Mind-bending visuals aside, often the beauty of the image comes from the little details. Dial up Chapter 7 (the freight train sequence), and savour the driving rain and the complex shadows and textures within the Yellow Taxi.
Picture rating: 4/5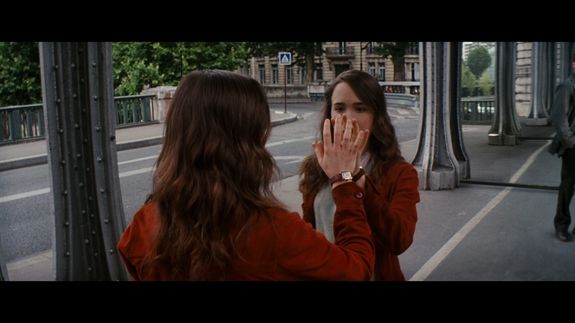 Audio: Inception has arguably the best sounding Blu-ray movie soundtrack of the year. The only other film that comes close is Avatar. The 5.1 DTS-HD MA is astoundingly dynamic. The freight train sequence (referenced above) is also an aural standout. The sharp jolting unexpected collision of the train, and then the pitter-patter of gunfire make for a perfect home cinema demo sequence. Nolan's long-time collaborator Hans Zimmer also hits a home run with his score. The insistent, pulsing rhythms add an urgent, visceral excitement to the movie.
Audio rating: 5/5
Extras: Play Inception in Extraction mode, and the disc branches out to copious to behind-the-scenes featurettes. These info-bursts are genuinely interesting. All the key scenes in the film have an accompanying module (the disintegration of the Paris Café, the freight train, the rotating corridor etc), and they can be viewed separately if you prefer.
All the other extras are relegated to the second disc. The biggest of which is also the one most likely to put you to sleep. Dreams: Cinema of the Subconscious features talking heads who gas on about Sigmund Freud's dream theory, REM sleep and so on (when we snooze we engage a virtual reality generator, apparently). There are contributions from Nolan and DiCaprio, but this is not something you'll want to revisit too often. The short online motion comic Inception: The Cobol Job is better. This is sets up the story, but could be a bit of a spoiler. Equally welcome is a standalone ten-track 5.1 soundtrack. Having Han Zimmer's excellent contribution bundled this way is a treat; the tracks play back sans visuals.
Finally we get the BD-Live-enabled Project Somnacin: Confidential Files (which wasn't live when we dropped by), plus three teaser trailers and multiple TV spots. There's also some snazzy production and concept art. A good, is not outstanding, package.
Extras rating: 3/5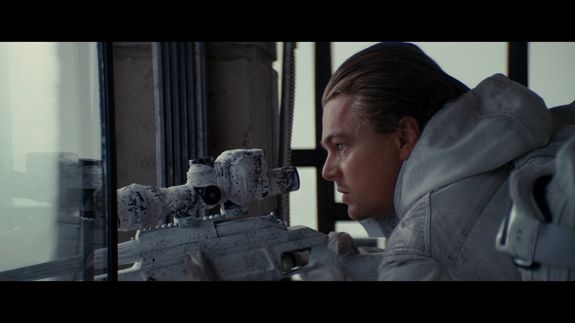 We say: Inception is brain-bendingly brilliant and on Blu-ray it looks great, sounds phenomenal and should be considered an essential purchase
Warner Home Video, All-region BD/R2 DVD, £25 approx, On sale now
HCC VERDICT: 5/5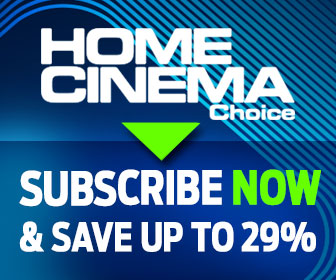 Home Cinema Choice #321

is on sale now, featuring: Anthem MRX 740 AV receiver; SVS 3000 Micro subwoofer; LG C1 OLED TV; Westerns on Blu-ray; surround sound setup tips; loft cinema conversion; and more
Want to see your home cinema system featured in the pages of HCC? Click
here
for more info.