Home Cinema Choice 292 on sale now!
The December 2018 issue of
Home Cinema Choice
is on sale today and as usual it's packed with all manner of AV goodness -including Samsung's stunning 85in 8K TV, the world's best home cinema installs, Yamaha's advanced CX-A5200 AV receiver, and crafting sonic scares with
The Haunting of Hill House
sound engineer Trevor Gates!
• 8K 85in monster: Enter the next level of home cinema, as we put Samsung's QE85Q900R 8K QLED TV to the test. Plus, everything you need to know about the latest screen resolution upgrade.
• Dream theatres: Take a trip around the world's very best home cinema installs as we reveal this year's CEDIA Award winners.
• Superior surround sound: Yamaha sets out to optimise the multichannel audio experience with its AI-enhanced CX-A5200 11-channel AV processor.
• 'If you can hold someone's attention with a single sound...': Turn down the lights and crank up the home cinema as The Haunting of Hill House sound engineer Trevor Gates reveals all about the art of making scary noises.
• Also: Are Sky Q and Netflix are a match made in binge-watching heaven?; Pioneer doubles up on 4K with the launch of its £2,200 flagship universal disc spinner; Pioneer's seven-channel VSX-933 Atmos/DTS:X AV receiver; Monitor Audio's affordable Monitor 5.1 speaker system; Panasonic's dazzling DP-UB9000 Ultra HD Blu-ray player; Sony's range-topping KD-55AF9 Master Series OLED TV; the truth about film grain and digital noise; Jurassic World: Fallen Kingdom roars into life on 4K Blu-ray; plus all of the usual news, opinion, competitions and Blu-ray/DVD reviews.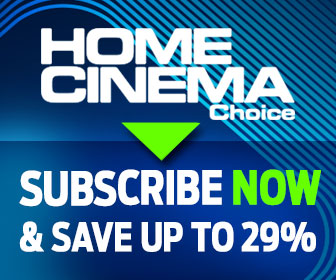 Home Cinema Choice #315 is on sale now

, featuring: Panasonic HZ2000 OLED TV; Focal Twenty5i speaker system; Sony 8K TV; Klipsch SPL-150 subwoofer; 25 fantastic fights on film; disc reviews; opinion; and more.
Want to see your home cinema system featured in the pages of HCC? Click
here
for more info.