Guardians of the Galaxy LEGO is out of this world!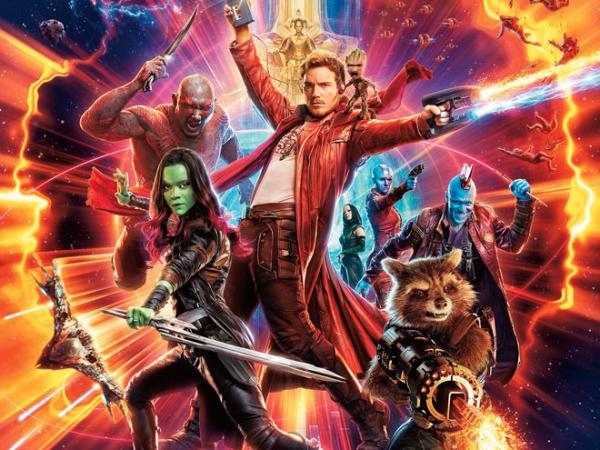 These blockbuster sequel LEGO sets are a fun addition to any Marvel fan's movie den
Unless you've been living under a rock for the past few weeks it won't have escaped your notice that Marvel's eagerly-awaited spacefaring sequel Guardians of the Galaxy Vol. 2 is exploding into cinemas across the UK on April 28. And as you might expect, the film is being supported with a plethora of tie-in collectibles – including action figures, plushes, costumes, mugs, books and other miscellanous goodies – all designed to drain your wallet of any remaining cash after you've forked out for tickets to see the film at your local multiplex.
Best of the bunch - especially for those of you looking for some fun, but inexpensive collectibles to adorn your movie den – are the three new Guardians of the Galaxy Vol. 2-themed LEGO sets that have joined the popular toy brand's ongoing Marvel Super Heroes range. The 460-piece The Milano vs The Abilisk (£44.99) is based around the Star-Lord's trusty spaceship and the pink tentacular monster that has been seen in the trailers. In addition to minifigure versions of Star-Lord, Gamora, Nebula and Drax, the set also includes a tiny Baby Groot figurine. The 323-piece Ayesha's Revenge (£29.99) pits Yondu's Laser Drill spaceship against one of Ayesha's Golden Drones. Joining the two craft are Yondu and Ayesha, plus alternate versions of Star-Lord and Baby Groot. Finally, the 197-piece Ravager Attack (£19.99) sees Rocket and Mantis taking on Taserface's M-Ship. To aid them, the set also includes some buildable forest scenery with a massive laser cannon.
Looking ahead, The LEGO Group has also shown off two Marvel Super Hero sets based on the upcoming Summer blockbuster Spider-Man: Homecoming. Both ATM Bank Heist (pitting Spidey against two masked robbers) and Beware the Vulture (featuring Spider-Man, Iron Man, Vulture and Shocker's armoured van) will be hitting shelves this Summer, priced around £20 and £40, respectively. Two Thor: Ragnoarok LEGO sets are also planned for later in the year - The Ultimate Battle for Asgard and Thor vs Hulk: Arena Clash - although concrete details are being kept under wraps at the moment.
The Guardians of the Galaxy Vol. 2 LEGO sets shown here are available from Disney Store as well as other high street and online retailers.
Home Cinema Choice #311 is on sale now

, featuring: Samsung Q950TS 8K QLED TV; Emotiva 11-channel power amp; Meridian in-wall speakers; binge-worthy TV boxsets; Color Out of Space interview; disc reviews; opinion; and more.
Want to see your home cinema system featured in the pages of HCC? Click
here
for more info.