Film Fanatic: Why you need a multi-region Blu-ray player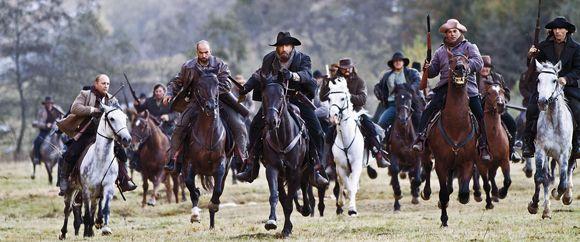 The Blu-ray market is changing, and some studios are region-locking titles you can't afford to miss!
When my Blu-ray player developed a terminal fault a few months ago I saw it as the perfect excuse to finally take the plunge and invest in a modified deck. You see, while I've always owned a multi-region DVD player (a necessity thanks to the enormous number of Region 1 discs in my existing collection), until then I'd held off on going down the same route with Blu-ray.
In the early days of the hi-def format, being locked 
in to Region B wasn't much of a problem. The vast majority of Blu-ray releases (mainly Hollywood blockbusters back in those faraway days of 2007) were available almost simultaneously in the US and the UK – or 
if there was a delay it tended to be a month at most.
However, the past few years have seen more and more independent labels springing up on both sides of the Atlantic, and due to licensing restrictions from the catalogue-holders and distributors they are dealing with, more often than not they are required to region-lock their discs. And, with many of those titles unlikely to see a hi-def release in other territories any time soon, the worldwide Blu-ray market has finally matured to a point where no film fan can afford 
to be without a multi-region player. Hence my change of heart.
Thanks to this addition to my kit rack I've been able to enjoy the delights of some of the best discs currently being put out by independent US labels. And I don't just mean the obvious candidates like the Criterion Collection. There's also the likes of Synapse, which added to my growing HD Hammer collection with its sensational edition of Twins of Evil, and Shout! Factory, whose feature-packed Blu-rays of Halloween 2, Halloween III: Season 
of the Witch and John Carpenter's satirical sci-fi 
They Live have joined my disc shelf.
But a multi-region Blu-ray player doesn't 
just allow you to circumnavigate the tricky world 
of international licensing. It can also help overcome some of the more shortsighted decisions being taken by studios.
Blu-ray no-shows
Towards the end of last year Channel 5 screened 
the US mini series Hatfields & McCoys (pictured). However, 
as I don't have access to a hi-def version of that channel at home, and knew that Sony Pictures had released it on Blu-ray back in July, I decided not to watch it when it was broadcast. Rather, I would wait for the inevitable UK Blu-ray release.
Then came the news that the UK arm of Sony Pictures would only be releasing the show on DVD. 
I presume it thought there would be no market for an HD release of this Western on our side of the Atlantic. This wouldn't have been quite so troublesome if it wasn't for the fact that the US release was locked to Region A.
This isn't a one-off deal either. Despite the fact that Sony rarely ever implements region-coding 
on its film releases, it has locked US Blu-ray releases of all four seasons to date of Breaking Bad, while only bothering to release them in standard-def 
in the UK. So, apart from investing in a multi-region Blu-ray player, how exactly does Sony Pictures expect UK fans to get hold of hi-def copies of these acclaimed shows?
I realise that many of you reading this will have already gone down the multi-region route on BD. But for those who haven't, do yourself a favour and add a modified deck to your system ASAP. It's the one component no HD fan should be without.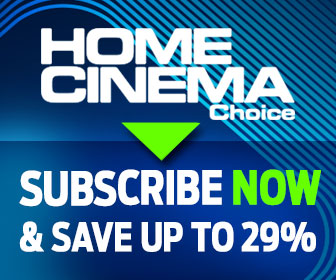 Home Cinema Choice #316 is on sale now

, featuring: Sony VPL-VW790ES 4K laser projector; B&W 600 S2 Series speakers; CEDIA home cinema awards; Humax Aura PVR; tech tips; disc reviews; opinion; and more.
Want to see your home cinema system featured in the pages of HCC? Click
here
for more info.