DVDO iScan Mini review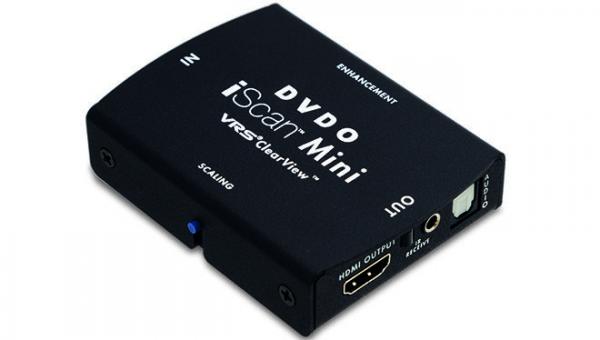 Not all 4K TVs are created equal. This is where DVDO's latest HDMI upscaler comes into play

While 4K/Ultra HD televisions have been around for years now, native 4K sources are still relatively scarce. Especially if you can't afford an Ultra HD Blu-ray player, the new Sky Q Silver box and subscription UHD service, and/or Netflix and Amazon 4K streaming.
Cue the DVDO iScan Mini 4K scaler. Plug an HDMI source into this tiny box (which is small enough to be attached to your TV's rear) and it can apply VRS ClearView image processing technology, developed by Silicon Image, to that source before passing the pictures to your 4K TV.
Your TV will carry out its own upscaling, of course, but the idea is that the iScan Mini's VRS engine should do a better job – especially if that telly isn't a high-end model.
The iScan Mini doesn't just work with 4K screens, mind you. It can scale sources to a huge variety of display resolutions and refresh rates, including multiple PC screen monitor resolutions and 1080 HD. So it could work with an HD display.
Onscreen menus let you manually adjust scaling strength; call in mosquito noise reduction and noise smoothing for standard-definition sources; select the level of detail and edge enhancement; opt to suppress the 'ringing' effect that commonly arrives with artificially sharpened content; and reduce the 'harshness' of the iScan's upscaled pictures.
The Mini can strip out the audio from an HDMI feed and output it via S/PDIF to an AV receiver, and even lets you edit its EDID – the way DVDO's device emulates the information from your TV's HDMIs.
Time to sharpen up
Feeding the Coraline Blu-ray through the iScan Mini into a high-end Samsung UE65KS9500 4K TV, the Mini's 'Low' Enhancement mode preset only delivered a small – but still noticeable – improvement in sharpness over the TV's own scaling. The Mini's High enhancement setting, though, has a dramatic effect, making even the Samsung's excellent upscaled picture (and that of a Panasonic UB900 UHD Blu-ray player) look notably softer and less detailed, as well as less deep. These improvements, though, are accompanied by distracting fizzing grain over Coraline's beautifully rendered puppet faces, plus gentle ringing around very defined objects like the 'Other Mother's' skeletal form and metallic fingers.
The negative side effects aren't as severe as might have been expected given the extent of the detail enhancement, and the iScan Mini does let you tweak elements of the processing to suit. Personally, though, I just found the iScan's Low preset and the Samsung TV's own upscaling more natural.
This gizmo is better used with 'mainstream' 4K TVs. It delivered a marked improvement in Blu-ray picture quality on both a budget Finlux 4K TV and a lower mid-range Panasonic DX650. Coraline's images appeared sharper, cleaner and more nuanced.
It also upscales standard-definition sources to 4K far better than any 4K TV I've seen, so is great for those occasions when SD really can't be avoided. And although it needs a 4K display to unlock its full potential, the iScan Mini upscales DVDs to 1080p (still the choice resolution of many home cinema projectors) with aplomb.
The one-in-one-out HDMI stage won't pass UHD HDR signals as it doesn't support HDCP 2.2; my Panasonic UB900 Ultra HD Blu-ray player wouldn't recognise it as a '4K HDR display device' at all. This isn't really an issue, though.
Target market
The iScan Mini isn't for everyone. If you've got plenty of high-quality 4K sources or a really top-end 4K TV, it probably won't justify its £275 cost. For anyone with a relatively cheap or even mid-range 4K TV, though, or an HD TV and lots of standard-definition sources, it should give you a performance lift for much less than buying a new display.
HCC Verdict 4/5
£275, www.dvdo.com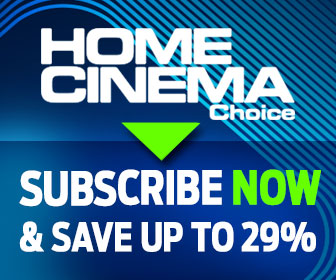 Home Cinema Choice #316 is on sale now

, featuring: Sony VPL-VW790ES 4K laser projector; B&W 600 S2 Series speakers; CEDIA home cinema awards; Humax Aura PVR; tech tips; disc reviews; opinion; and more.
Want to see your home cinema system featured in the pages of HCC? Click
here
for more info.