Digitalstream DPS-1000 review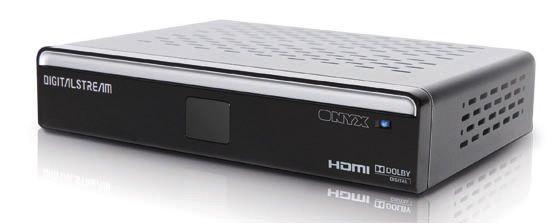 The buffering slayer
Adrian Justins tries a networked media player that saves buying a new TV
The DPS-1000 is aimed at anyone who wants the benefits of a connected TV. It's not the neatest-looking solution (think doorstep sandwich with ventilation holes), but it's more affordable than replacing your main TV, and at least its black plastic fascia looks classy.
There are two USBs on the back, but no digital audio output. One USB can be used for hooking up a Flash or hard drive, with the other allocated for a keyboard or wireless dongle. Call 0835 519 2367 to buy a compatible dongle for £19.99, or alternatively, you could simply use powerline adaptors.
In terms of its media features, the DPS-1000 is a fairly simple and effective proposition: internet TV in the shape of YouTube, Flickr, etc plus direct access to iPlayer, LOVEFiLM and BlinkBox, so you have a broad selection of free, subscription and pay-per-view, ondemand video content. This is complemented by DLNA networking, a palette of news and current affairs widgets, social networking (Twitter and Facebook), plus a full internet browser, although the web function here was inexplicably declared unavailable.
Slinky Onyx
The Onyx operating system, which appears on some Cello iViewer TVs, is a clever hybrid of Sony's X-Media Bar and some of the slinkier efforts from the likes of Samsung and Humax. With decent-sized icons, legible fonts and tasteful backgrounds, it's quick and easy to navigate and suffers only occasional delays when loading some screens.
The home screen shows the active media type (iPlayer, Blinkbox, DLNA, etc) with a news widget that automatically scrolls through 10 stories of about 20 words each. The default widget can be changed in the settings menu or you can manually scroll vertically and choose from the weather, sport, Twitter or Facebook.
Only the remote control mars the user experience. It's ugly and doesn't balance well in your hand. Worse, it suffers from tiny, cramped buttons that are hard to find in low light.
The iPlayer application works fantastically well and includes access to HD shows. Thanks to adaptive streaming technology, you get a slight drop-off in quality rather than annoying pauses for buffering from a slow connection. Even on my miserable 2MB BT pipe, image quality was good on a 40in screen, albeit a touch soft.
BlinkBox appears to offer a capacious vault of movies and TV shows, but on closer inspection, it transpires that many of them aren't yet available.
As a media player, the DPS-1000 feels primitive. It may be DLNA endowed, but it can only access Windows Media Center files on a PC and file compatibility is limited. It played MP4, MPG and DivX files okay, produced mute pictures on an .MKV and wasn't interested in my .m2ts Blu-ray rip. The lack of a digital audio output is annoying for anyone without an HDMI-equipped AVR.
---
HCC VERDICT
Digitalstream DPS-1000
Price: £130 Approx
Highs: Slick interface, good mix of free and paid content, good video streaming quality
Lows: No separate digital audio output; not wi-fi out of the box
Performance: 4/5
Design: 4/5
Features: 3/5
Overall: 4/5
---
Specifications
Upscaling: yes to 720p/1080i
HDMI: yes 1
Ethernet: yes
Wi-fi: via optional dongle
USB: yes x2
DLNA networking: yes
VoD services: iPlayer; BlinkBox; LOVEFiLM
Dimensions: 170(w) x 35(h) x 175(d)mm
Weight: 0.4kg
Features: YouTube, Flickr, Facebook, Twitter; BBC News widgets; Scart; MPEG-1, Dolby Digital, AAC+, WMA audio decoding; MPEG1, MPEG2, MPEG4 AVC/H.264, VC1, WMV9, [email protected] video decoding; 12V DC input; 11W power consumption; 0.5W standby