Digital Copy: Pro or DIY?

Mark Craven wonders whether it's worth saving up to go down the pro-install route
If you had an empty space in your house – perhaps a basement or a loft, or even an unused garage – and you wanted to convert it into a home cinema, what route would you take? Would you break out the toolbox, roll up your shirt-sleeves and do it yourself, or call in a professional installer?
I suspect many people would opt for the first option. The 'D.I.Y' installs often featured in this magazine are proof, after all, that even quite largescale projects can be tackled without too many complications and deliver impressive results. And doing it this way should work out lighter on the money, too.
In fact, from correspondence we've received over the years, it would appear that some people would never dream of going near a custom installer. Their attitude is 'why pay someone else to do a job you can do easily yourself?'
The answer, and please don't be offended, is that you probably can't do it as well – something I think that the annual CEDIA Awards clearly show.
The whole kit and caboodle
The problem that the custom install industry has is that any cinema room's kit-list looks awfully familiar. With the exception of systems that use Kaleidescape (or other brands') servers and players to spit out video, the main source is typically a Blu-ray deck – and you can get a very good one of these for just a few hundred quid (one of the £250,000 smart homes in our CEDIA feature uses a £250 Panasonic player). There's often a Sky+HD unit somewhere in the rack. Maybe a games console, too. Hardly exotic kit that only an industry professional can get his hands on. Combine these with an AV receiver, 5.1 or 7.1 array of speakers, a Full HD projector and a dedicated projector screen and you've got yourself a home cinema.
Well, sort of.
Where the humble custom installer earns his or her fee is not with the selecting and wiring in of the hardware (I'm choosing to ignore the multiroom conversions with miles of CAT5 cable, which are definitely not jobs I'd like to tackle myself). Moreover, it's the integration and calibration of that hardware, the acoustic treatment of the room, and the professional finish that you're paying for.
The CEDIA award winners are a case in point. The CEDIA judging panel doesn't just hand out a gong to whichever room has the most stylish carpet. Meticulous documentation outlines how the installer has worked with the room's dimensions, the positions of the speakers, furniture, walls and ceiling, and sonic frequencies, to arrive at the best possible surround sound performance – usually after a heavy bout of acoustic treatment. This service alone has to be worth shelling out for. If you've ever heard a 5.1 or 7.1 system firing in a properly treated room you'll know what I mean. Sure, your AVR does its own auto EQ thang, but it's not quite the same.
And then there's the fact that you don't have to lift a finger while they get on with it. Leave Mr Installer in your basement knocking up stud walls and calibrating your hi-def projector, and you can actually be at work, earning money to pay for all the Blu-rays you going to watch.
Now, unless I turn out to be a direct descendant of John D. Rockefeller, I doubt I'll ever get around to commissioning a professionally-built and calibrated cinema room. I'll just wait for my wife to nip out to Sainsbury's, take some inspiration from your own D.I.Y projects, and start ripping up the attic floorboards. But if I could do it the other way, I most certainly would.
Have you made use of a professional installer?
Let us know: email [email protected] or log-on and add your comment below
This column first appeared in the July 2012 issue of Home Cinema Choice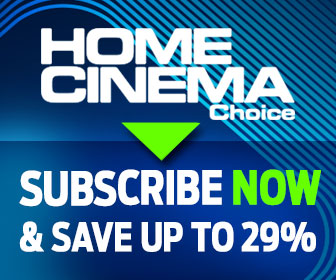 Home Cinema Choice #316 is on sale now

, featuring: Sony VPL-VW790ES 4K laser projector; B&W 600 S2 Series speakers; CEDIA home cinema awards; Humax Aura PVR; tech tips; disc reviews; opinion; and more.
Want to see your home cinema system featured in the pages of HCC? Click
here
for more info.