Digital Copy: Playing with power

Mark Craven explains why a games console is his most cherished piece of AV tech
A couple of months ago I wrote a piece for HCC about how much I loved my AV receiver. But I've now realised there's something I love even more – my Sony PlayStation 3.
I got to thinking about my PS3 after reading its manufacturer's latest financial announcement, where it posted a quite impressive £4bn annual loss – double what it had originally forecast back in February – and said it was going to have to cut its workforce by 10,000 people. My first thought was: how can it have got into that situation, when it's the company responsible for the Greatest Piece of AV Equipment Ever? No, not the AIBO robotic dog, the PlayStation 3.
Sony's console is probably the oldest bit of AV hardware that I still use. Conversely, it's also the most cutting-edge. That's a head-scratcher.
My own PS3 is a US model – the 80GB, Wi-Fi-enabled, Super Audio CD-compatible iteration from 2007, to be exact. So, while it won't play Region B-locked Blu-ray discs, it's otherwise well-specced – later PS3s, of course, dropped some features.
When it launched nearly five years ago, this PS3 retailed in the US for $600, but was quickly reduced to $500. Even allowing for a horrid exchange rate, it was still considerably cheaper at the time than a standalone Blu-ray deck such as Samsung's BD-P1000, which by the Autumn of 2007 was selling for around £700. That didn't even play Super Audio CDs, let alone hi-def video games. And if you tried to sell a BD-P1000 now, you'd be lucky to get more than £10 for it. It's obsolete. Yes, the PS3 guzzles electricity and whirrs loudly enough to wake my neighbours, but at least it keeps on rockin'.
For instance, in the five years since I got it, my PS3 has taken every AV development thrown at in its stride. YouTube videos? Sure, why not. Movies-on-demand? No bother. 3D video and gaming? If you insist. In fact, it's the addition of 3D playback that really proved the PS3's mettle. While the rest of the AV world got itself into a state over the HDMI v1.4 specification, and people stopped buying AV receivers because they weren't up to scratch, Sony hit a big switch somewhere in Tokyo and made the HDMI v1.3-toting PS3 3D-capable overnight. Cue more headscratching.
It helps, of course, that the PS3 has the powerful Cell microprocessor in its guts. This makes the venerable machine the tsar of Smart products, even while people who bought last year's Smart flatscreen TVs are discovering that they can't just be firmware updated to receive new features.
At a loss
The problem for Sony is that the PS3 hasn't made it enough money. In fact, it's been widely reported that Sony's third-generation console has been a loss-leader (some boffins on BBC Three even dismantled one and added up the cost of the component parts). This, when you think about it, is wonderfully generous – Sony has been furnishing the world's AV freaks with a do-it-all wonder machine, and not caring about the money. I wish it had the same attitude regarding its VPL-VW1000ES 4K projector...
Couldn't Sony have charged more for it? Unfortunately, probably not, because the PS3 also functions as a games console. And that's a whole different market, separate from home cinema, where the meagre pocket money of sallow, spotty, somnambulant adolescents means you have to be careful about what you charge.
So, thank you Sony for your over-specced, under-priced console. I've loved every minute I've spent with it – and in hindsight, would happily have paid more for it.
What's the oldest piece of AV equipment you still use regularly?
Let us know: email [email protected] or log-on and add your comments below
This column first appeared in the June 2012 issue of Home Cinema Choice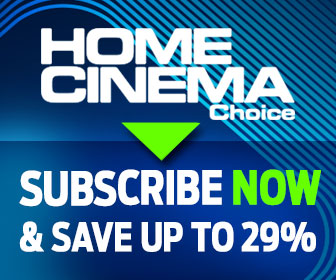 Home Cinema Choice #316 is on sale now

, featuring: Sony VPL-VW790ES 4K laser projector; B&W 600 S2 Series speakers; CEDIA home cinema awards; Humax Aura PVR; tech tips; disc reviews; opinion; and more.
Want to see your home cinema system featured in the pages of HCC? Click
here
for more info.