Creative Sound Blaster X7 review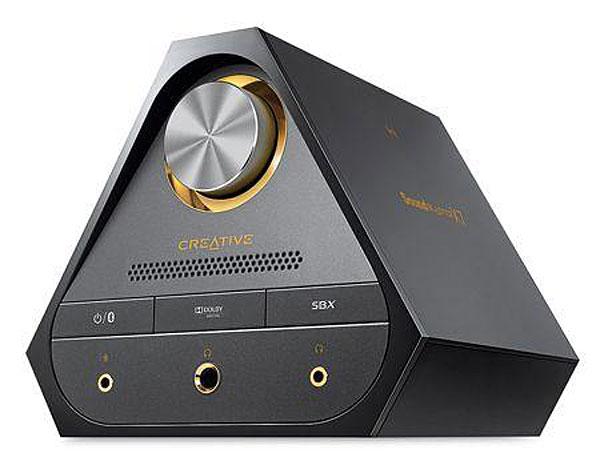 Give your PC a major audio overhaul with this high-end hybrid soundcard/amp
It looks like a piece of military hardware produced by Stark Industries, but what we have here is actually the X7 'soundcard' from the pioneer of that particular genre, Creative Labs. In the past, Creative's Sound Blasters used to sit inside a PC. They endowed games with a sonic accompaniment, enabled you to play music on your computer and even gave your machine 'straight-to-hard-drive' digital audio recording. Trust me, in the early '90s this stuff was revolutionary.
The Sound Blaster X7 can do all of these things. But, now it has broken free of the constraints of a PC's casework, considerably more is thrown into the bargain.
It relies on USB hookup to your computer and work with Macs as well as PCs. Not that you need a computer; thanks to apt-X Bluetooth support, it will stream music stored elsewhere. Smart devices can connect directly via USB, too. Built-in power is rated at 2 x 50W – far more than would be allowed from a card that steals its juice from a host PC. It also boasts a headphone amp with 6.3mm/3.5mm sockets and comes with a headphone stand that clips into the back of the unit.
Stereo? Yes. The X7 supports multichannel up to 5.1 but there's just no room for all those extra amplifiers, and so you if you want a full 5.1 rig you'll have to connect three external amps, or active speakers, plus an active sub. And the surround outputs are output via 3.5mm sockets rather than phonos, which may make interfacing awkward. There is a digital optical output, but this delivers two-channel only. Also on the rear panel, you'll find an optical digital input. This will accept stereo or 5.1 streams from DVD players, set-top boxes, gaming consoles and the like. Only Dolby Digital is accepted; the X7 won't deal with DTS.
You'll make the most of the X7 with a PC. There's no HDMI connectivity, so the only way you'll be able to take full advantage of the 24-bit/192kHz capabilities is to play out hi-res audio stored on computer-accessible media. Then you can take advantage of the X7's audiophile pretensions – high-grade capacitors, Burr-Brown digital-to-analogue conversion, and analogue-to-digital conversion from the phono input sockets.
With a pair of monitor speakers connected to the output terminals, and cables routed to the rest of a 5.1 rig via a Pioneer receiver, the X7 gave a remarkably good account of itself. It can't compete in sheer musicality terms with audiophile USB DACs like Benchmark's DAC2HGC, but then again it's a fifth of the price. USB music playback shows the X7 – through speakers and headphones alike – to be capable of a dynamic and detailed sound, albeit one that can err towards brightness. Bluetooth playback is trouble-free.
The X7 can also convey a decent surround image. With BBC2 HD's recent broadcast of 2001: A Space Odyssey, ambience was palpable – particularly during the 'Dawn of Man' sequence – while the sounds of Poole's outer-space helmet-breathing imparted a very real sense of claustrophobia.
As a high-end soundcard, then, the X7 is a worthwhile proposition. There's stuff for gamers, musicians and 'phone users alike. If you spend a considerable amount of time with your PC, it's probably one of the best general-purpose solutions around. Pricey, though, and the lack of HDMI annoys.
Specification
Connections: 3.5mm mic in; stereo phono in; optical digital in; USB (PC); USB host (Smart device playback/charging); speaker outputs; 6.3mm/3.5mm headphone output; 3.5mm surround outputs (L/R surround, centre/sub); stereo/front phono out; optical digital output
Amplification: 2 x 50W max with supplied 144W adaptor
Dimensions: 150(w) x 130(h) x 160(d)mm
Minimum system requirements: (PC) dual-core Intel/AMD processor, 1GB RAM; 600MB HDD space; MacOSX 10.6.8/Windows Vista/7/8/8.1; (mobile device) Android 2.3 (4.1 for USB streaming) or iOS 6.0
Weight: 1kg
Features: Bluetooth (with apt-X streaming); dedicated headphone amp; Class D amplification; 4/8-ohm speaker impedance selector; in-built microphones (with CrystalVoice for hands-free/VOIP); software control panel with equaliser, surround balancer and configurable presets for different applications; 'Scout' mode for gamers (hear distant opponents earlier); SBX Studio Pro (compressed music enhancement, bass extension and dynamic range tweaks); sampling rate/resolution up to 192kHz/24-bit; Burr-Brown PCM1794 DAC; Burr-Brown PCM4220 ADC; asynchronous USB support; integrated Dolby Digital 5.1 decoding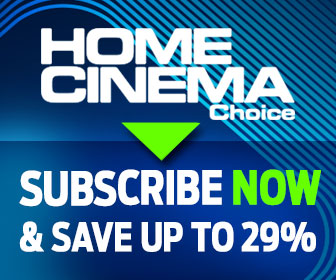 Home Cinema Choice #316 is on sale now

, featuring: Sony VPL-VW790ES 4K laser projector; B&W 600 S2 Series speakers; CEDIA home cinema awards; Humax Aura PVR; tech tips; disc reviews; opinion; and more.
Want to see your home cinema system featured in the pages of HCC? Click
here
for more info.