The Classic Doctor Who DVD Compendium review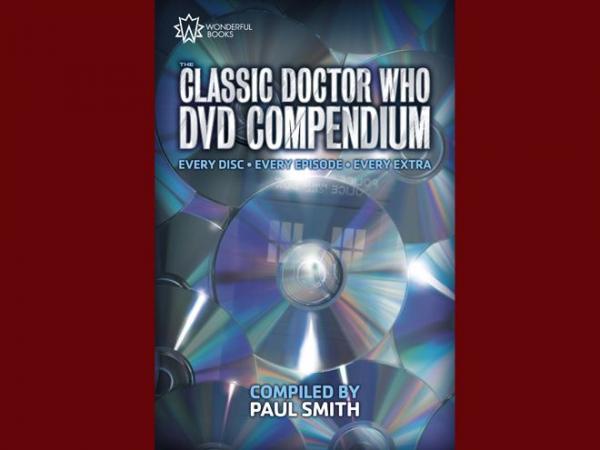 Unless any more missing episodes are discovered, or the BBC ever figures out what to do with the two extant episodes of The Underwater Menace, it appears that the range of classic Doctor Who DVDs came to an end with the release of The Web of Fear in February of this year.
For the best part of 15 years, the classic Doctor Who DVD range not only gave fans beautifully remastered versions of every surviving story, but also provided one of the most comprehensive histories of television production imaginable through the vast array of supplementary material created to support each release. The only downside to this is that it can be quite difficult to remember just what extra features appear on which disc.
So while you can safely assume that the half-hour featurette about the making of the 1977 Tom Baker serial The Talons of Weng-Chiang will be found on the appropriate DVD release, what about the Stripped for Action featurette exploring comic strip exploits of the Third Doctor or the Girls! Girls! Girls! featurette discussing the changing role of the companion during the 1980s? As it happens, we know that they appear on the Frontier in Space and Paradise Towers DVDs. And that's all thanks to Paul Smith's invaluable new guidebook The Classic Doctor Who DVD Compendium.
Of course, the idea of simply listing every extra from every Doctor Who DVD is the sort of thing that could be done online, which is why Smith's fascinating tome does so much more to completely justify its price tag. Kicking things off is a potted history of classic Doctor Who, which also takes in the origins of the show, the missing episodes, the VHS range, the restoration techniques developed by the Doctor Who Restoration Team and more.
Following this comes the book's raison d'etre, an A-Z guide to every single classic Doctor Who DVD (including boxsets and re-releases). Not a stone is left unturned in this comprehensive attempt to catalogue the contents of every single release, including catalogue numbers, RRPs, restoration details, links to other stories and, of course, a full breakdown of the extra features. This last aspect expands beyond a mere listing to detailed explanations of each and every special feature, including the names of contributors they feature. It's a remarkable achievement that serves to really celebrate the incredible range of supplementary features created for the DVD line-up and those responsible for their creation.
As if this wasn't enough, all of this is backed up by an even more exhaustive and equally useful set of Appendices and Indexes designed to further aid the fan. Here you'll find details on official tie-in releases (such as the K9 and Company and More Than 30 Years in the TARDIS DVDs, and Spearhead from Space Blu-ray), Easter Eggs, information about overseas releases, a guide to the Doctor Who: DVD Files partwork, checklists of common special features and key commentators and a guide to themed and recurring featurettes and documentaries included across the range.
Make no mistake; The Classic Doctor Who DVD Compendium is an astonishing (and hugely successful) attempt at cataloguing and collating every detail about every disc in the BBC's classic Doctor Who range. All of which makes it utterly indispensible for fans and collectors alike.
The Classic Doctor Who DVD Compendium, Wonderful Books, £17.99 (paperback)
HCC VERDICT: 5/5
Click

here

to see what's inside Home Cinema Choice 306.

Reviews of Optoma and Epson 4K projectors, Philips' OLED934 TV, and Arendal's entry-level subwoofer; a roundup of classic movies on UHD Blu-ray; our annual gift guide; and a whole lot more...
Want to see your home cinema system featured in the pages of HCC? Click
here
for more info.