Blade Runner: 30th Anniversary Collector's Edition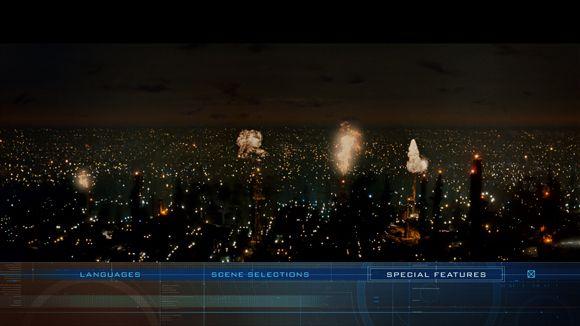 The sci-fi masterpiece celebrates its 30th birthday - but is it worth buying again on Blu?
Whether your prefer 2007's Blde Runner: The Final Cut, 1992's Director's Cut, the 1982 US Theatrical Cut, the 1982 International Cut or the original Workprint, Ridley Scott's blend of sci-fi and film noir remains as philosophical, enigmatic and absorbing as ever. An unmissable movie.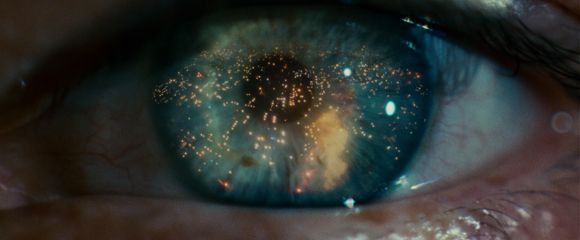 Picture: The first two discs in this set are identical to the first and third from the 2007 five-disc US release. As such, the VC-1 2.40:1 1080p encode of …The Final Cut is also the same as that used for the previous UK Blu-ray and boasts the same strengths (colour saturation, black levels, shadow detail) and niggling issues (some obvious grain reduction).
The second disc sees the UK hi-def debut of three further edits of the film, using a branching VC-1 2.40:1 1080p encode. Wear becomes much more of an issue here, as its clear that they haven't benefitted from the same level of restoration as …The Final Cut.
The final disc is new to this set. Although all of the elements were included in the old US disc, the supplements all appeared on separate DVDs. Here, though, everything has been put on a single Blu-ray platter and the Workprint version of the film has now been encoded in AVC rather than VC-1. Yet it still looks much the same as it always did – pretty rough and ready, in other words.
Picture rating: 4/5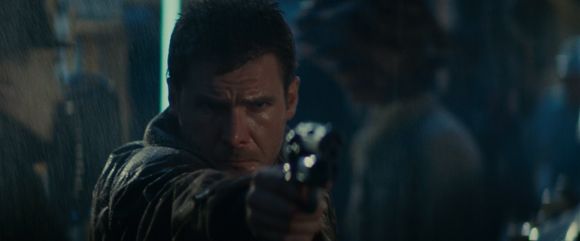 Audio: As with the picture, the quality of the audio is generally impressive, but not without some issues. …The Final Cut's Dolby TrueHD 5.1 soundtrack is still as remarkable as ever, while the Workprint has been given an effective upgrade from Dolby Digital 2.0 stereo to DTS-HD MA 5.1 for this release. Sadly, the three other branching versions of the film are still saddled with lossy Dolby Digital 5.1 presentation.
Audio rating: 4/5
Extras: There's not much in the way of new extras here, but the important thing is that everything from the old five-disc US release is present. This includes intros to all five versions of the film by Ridley Scott, three commentaries for …The Final Cut, a commentary for the Workprint, the sensational 214-minute Dangerous Days documentary, a 30-minute look at the different versions of the film and the creation of …The Final Cut, plus a plethora of archival interviews, trailers, featurettes, screen tests and deleted scenes.
The only new disc-based material is a collection of eight HD art galleries. However, this deluxe boxset also comes with a model replica of a Spinner car, a concept art card, a lenticular film still postcard, a double-sided 72-page hardback book packed with photos and art, plus a UV Digital Copy of the film.
Extras rating: 5/5
We say: A fitting Blu-ray celebration of Ridley Scott's iconic sci-fi milestone
Warner Home Video, All-region BD, £35 Approx, On sale now
HCC VERDICT: 4.5/5