Black Sea review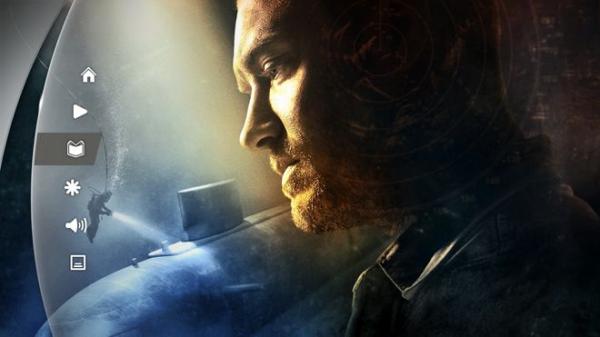 Jude Law sinks to new depths to keep film fans entertained with this tale of greed and mistrust
When commercial submarine operator Robinson (Jude Law) is abruptly fired from his job with a salvage company, an old friend approaches him with a tempting offer: in 1941 a Nazi U-boat loaded with gold bars sank in the Black Sea – and he knows exactly where it lies.
With the aid of a rich benefactor, Robinson procures a decommissioned Russian submarine and puts together a team of misfits to help recover the gold. But it doesn't take long before greed and mistrust between the sub's British and Russian crew members threatens the entire operation.
Black Sea is a suitably tense and claustrophobic thriller bolstered by some great performances and taut direction that make it well worth checking out. Think The Treasure of Sierra Madre on a submarine and you won't go far wrong.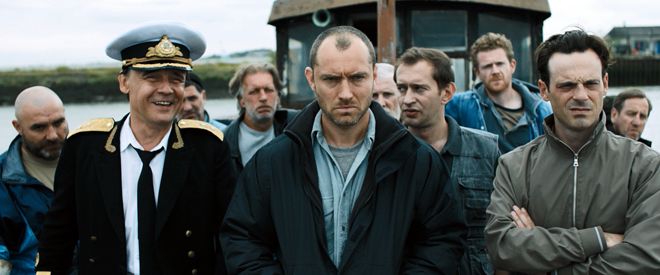 Picture: Shot using Arri Alexa XT digital cameras, Black Sea arrives on Blu-ray with a particularly striking 2.40:1-framed 1080p transfer. While the more naturalistic visual style used in the opening scenes results in some rather washed-out blacks, things get a whole lot more impressive when the action moves inside the submarine.
Black levels here are not only rock solid, but they're impenetrably deep, enhancing the feeling of claustrophobia that the crew are feeling. Working in tandem with this is the vivid red, yellow and green lighting that makes the interior of the cramped and dingy vessel much more visually arresting.
There's no shortage of fine detail in the transfer either, with the pin-sharp digital imagery picking out every single dent, fleck of rust and oily smear.
Picture rating: 4.5/5
Audio: From Das Boot to U-571, submarine movies have a history of delivering thrillingly immersive soundtracks. Black Sea's DTS-HD Master Audio 5.1 mix continues this fine tradition with aplomb.
Without ever going over-the-top and distracting from the drama, the mix conjures up an enveloping 360-degree soundfield that brings the idea of being on a submarine to life as the hull creeks and groans around you. It may only be background sound, but its value to the film should not be underestimated.
When the action hots up, so does the sound design. The explosion that rips through the engine room in Chapter 8 roars across your speaker array accompanied by a booming burst of bass – and your subwoofer is going to really thank you for giving it the makeshift sonar scene in Chapter 10 to play with, even if your neighbours won't. And when all hell breaks loose in Chapter 18, the placement of the sound of water rushing into the room is impossible to fault.
Audio rating: 5/5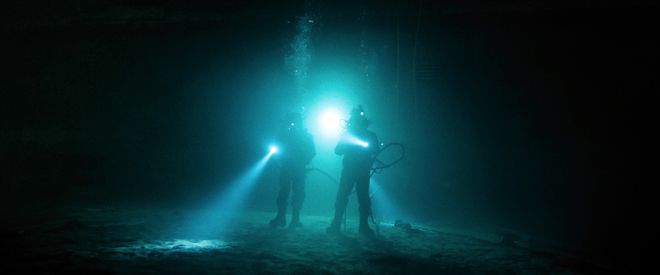 Extras: The bonus features get off to a rather poor start with A Dive into the Black Sea, which is a generic five-minute promo featurette that provides very little insight into the production process. Thankfully, just as you're starting to get that sinking feeling about this platter's poor selection of extras, along comes director Kevin Macdonald (Touching the Void, The Last King of Scotland) with an enjoyable and extremely informative audio commentary.
Extras rating: 1.5/5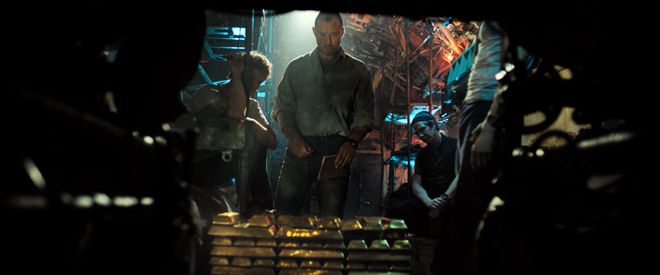 We say: Kevin Macdonald's compelling and suspenseful undersea thriller looks and sounds superb in HD
Black Sea, Universal Pictures, All-region BD, £25 Approx
HCC VERDICT: 3.5/5