Bilko on parade at the BFI
Cathy Silvers, the daughter of American comedy actor Phil Silvers, had moist eyes and a lump in her throat as she affectionately remembered her father during what was otherwise a hilarious night at the BFI South Bank to celebrate the first-ever DVD release of the entire Sgt. Bilko TV series. Why hilarious? Well the packed house rocked with laughter at the short extracts from the classic 1950s series selected by Michael Clews and Steve Everitt of The Phil Silvers Appreciation Society. Each showed master sergeant Ernest G. Bilko in fine form as he connived, bluffed and gambled his way through treasured snippets from a sampling of 140-plus episodes of television gold.
Created by producer Nat Hiken, who also wrote half the series' scripts, The Phil Silvers Show or 'Bilko' as it's usually referred to, began life in 1955. Set in a remote US army base called Fort Baxter in some dusty deserted corner of Kansas, it ingeniously depicted a life in the armed services that bore little or no resemblance to the tough, disciplined career of a United States soldier.
In stark contrast, Bilko's platoon were the misfits of soldiery, they were either fat, lazy or far too laid back for their own good. This lackadaisical approach to military routine went unnoticed thanks to the fact that their fearless leader, the infamous Ernie Bilko, had bumbling Colonel Hall, the camp's commander, wrapped around his little finger. Actually, Bilko had everyone on the post dancing to his tune and the comedy situations this created provided the writers with mountains of first-class material.
But when it came to performance, nobody in Hollywood could have captured the character of Sgt. Bilko as effectively as Phil Silvers. His vaudeville background and famed machine-gun vocal delivery was ideal for portraying Hiken's eponymous hero, and coupled with some of the funniest lines ever written for a TV series, his on-screen persona will be forever immortalised in Television's Hall of Fame. We tend to overuse words like 'classic' today without too much thought, but just occasionally this is the only accolade we can bestow on an idea that is as brilliant and as original as The Phil Silvers Show.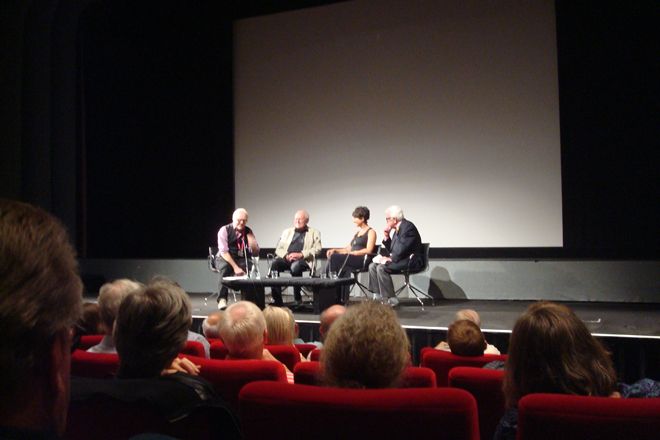 In between the extracts from the series, BFI host, programme planner and TV expert extraordinaire, Dick Fiddy, demonstrated Silvers' excellent comedy timing with two non-Bilko related TV shows from yesteryear. Fiddy kept the event ticking along with a speed worthy of the great Bilko himself, aided and abetted by comedians Barry Cryer and Graeme Garden. The guest appearance by the aforementioned Cathy Silvers and some thought-provoking questions from the audience rounded off a splendid evening.
The 20-disc Sgt. Bilko aka The Phil Silvers Show: The Complete Collection is available from September 22, courtesy of Medium Rare Entertainment & FremantleMedia International, priced £124.99. In addition to the show itself, the set also promises over two-hours of bonus features including - Keep in Step (the lost footage), Phil Silvers' last interview with Sonny Fox, Phil Silvers on the Paul Ryan Show, BBC documentary Bilko On Parade, Bilko in Colour!, audio commentaries, the so-called 'lost' audition show, the original network opening, Phil Silvers on the Dick Cavett Show and an episode of The Lucy Show featuring Phil Silvers.
Sgt. Bilko aka The Phil Silvers Show: The Complete Collection can be pre-ordered here.
BFI photograph courtesy of Richard Leon PR.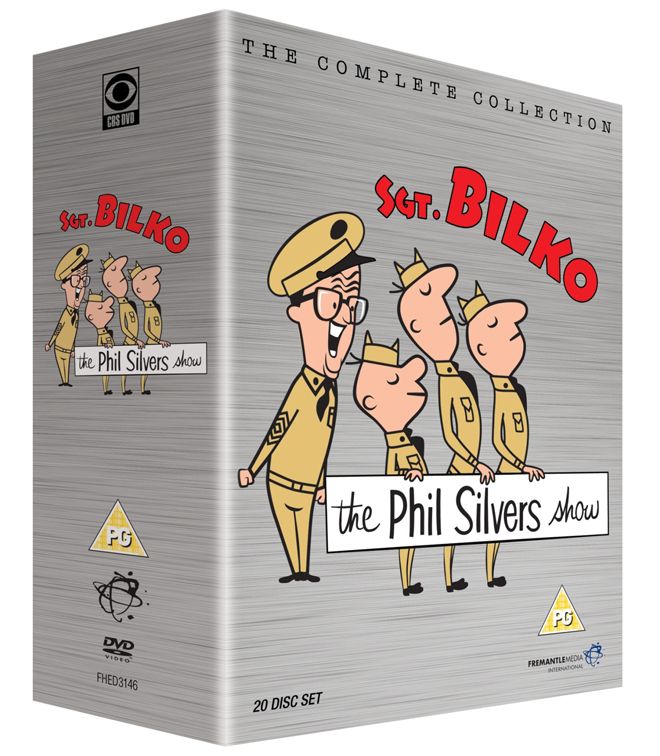 Home Cinema Choice #311 is on sale now

, featuring: Samsung Q950TS 8K QLED TV; Emotiva 11-channel power amp; Meridian in-wall speakers; binge-worthy TV boxsets; Color Out of Space interview; disc reviews; opinion; and more.
Want to see your home cinema system featured in the pages of HCC? Click
here
for more info.