AV design tool wants to help you science up your system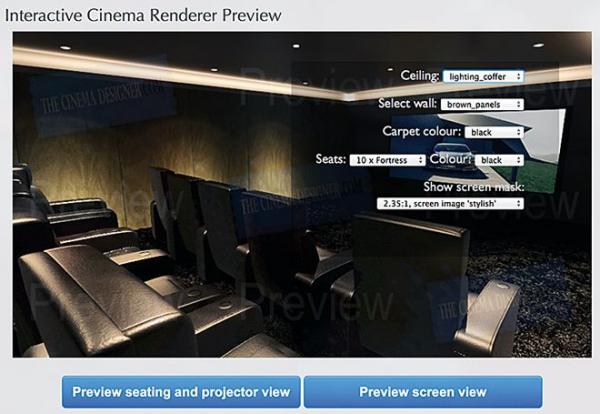 Cinema Designer software lets you plan and spec a virtual home theatre
The science of home cinema design is complex at the best of times. Calculating the relationship between room acoustics, speaker dispersion, screen gain and projection is notoriously difficult to master and usually left to high-end installers to work out. But now an entire room can be automatically designed, specified and rendered thanks to an ingenious new software package called The Cinema Designer.
The tech allows enthusiasts to input the basics of their proposed project and get an accurate specification and architectural plan in minutes, including 3D CAD placement drawings and photorealistic renders.
The Cinema Designer is the brainchild of Guy Singleton, an award-winning UK cinema designer and CEDIA/ISF instructor. 'Initially I wanted a tool to assist me in my own cinema and media room designs, to make them more efficient,' he told HCC. 'Even for an experienced cinema professional, a proper design can take days and can be a complicated technical process.
'Computing the calculations, creating CAD drawings, correct product selection, writing a design report and, finally, producing the visual renders are processes that require a lot of manual design time,' he added. 'I felt that I needed a tool to make these processes quicker...'
Singleton told us that he came up with a solution while teaching an audio course for trade organisation CEDIA. 'I realised that such a tool would be powerful for the industry as a whole. Not only would it provide an excellent resource for cinema designers around the world, it would ensure that the highest standards are consistently applied.'
Ease of use
HCC had a hands-on with the new software and was astonished at how comprehensive yet straightforward it is to use. All you need do is enter a few basic details about your room, the speaker deployment and certain preferred criteria, such as whether it should accommodate object-based (Dolby Atmos/DTS:X) or regular multichannel audio formats. The package then completes the design process in a few minutes.
The software includes product data for several manufacturers (including Bowers & Wilkins, Meridian Audio, Classé, Procella Audio and Datasat) and with more to come, including projector screen manufacturers, so it can also produce a hardware wish-list for the build.
'For example, if a designer selects a certain loudspeaker manufacturer, the loudspeakers drawn in the CAD file will be the actual loudspeaker and the design report will include the product spec data,' explains Singleton.
The Cinema Designer isn't just for sound and vision. You can also use the software to experiment with room cosmetics. 'The design visualisations are a good way to be able to illustrate how a room could be finished,' believes Singleton. 'The Cinema Designer can illustrate the room in a variety of different ways, from various lighting ideas to the colour of the seating. And, again, this can be rerun to show a variety of options.'
While the tool has been designed primarily for use by professional installers who would typically take out a monthly subscription and have the option of customizing the plans with their own company logo, it is also available to AV enthusiasts who can use it on a pay-per-project basis.
For more information about the software visit www.thecinemadesigner.com.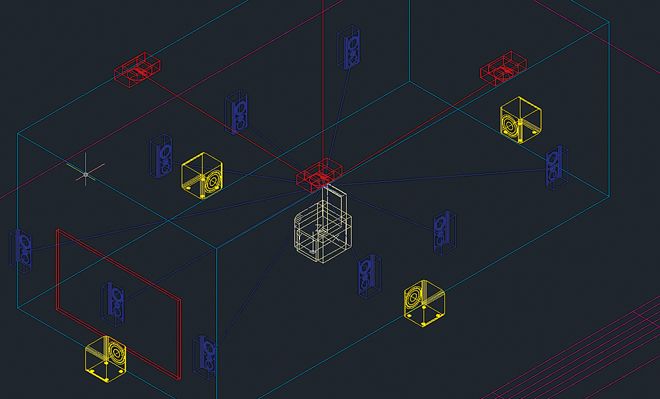 Home Cinema Choice #311 is on sale now

, featuring: Samsung Q950TS 8K QLED TV; Emotiva 11-channel power amp; Meridian in-wall speakers; binge-worthy TV boxsets; Color Out of Space interview; disc reviews; opinion; and more.
Want to see your home cinema system featured in the pages of HCC? Click
here
for more info.