Apocalypse Now: Full Disclosure Edition (US Import)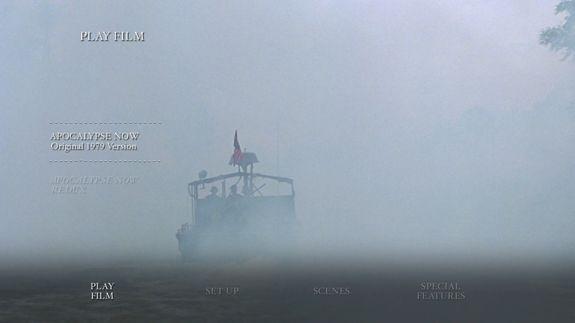 Take a high-definition trip through Francis Ford Coppola's art of darkness...
Apocalypse Now is one of the great films of American cinema. As much a disturbing journey into the human psyche as it is a voyage into the unknown during the Vietnam war, Francis Ford Coppola's epic 1979 war film is quite simply a masterpiece in every single regard and for many represents the last great gasp of US cinema before it was swallowed up by the blockbuster mentality that followed in the wake of Jaws and Star Wars.
Picture: It's been a long time coming, but at last we finally get to enjoy Apocalypse Now at home in the correct aspect ratio. Previous laserdisc and DVD releases were always slightly cropped to roughly 2:1 according to cinematographer Vittorio Storaro's proposed Univisium specification, but this Blu-ray release (overseen by Coppola himself) restores the film – in both incarnations – to its original 2.35:1 format.
That would be cause enough for celebration, but just as important is the fact that the AVC 1080p encode for the film is nothing less than breathtaking. Admittedly, there are some soft spots in places, but that's entirely down to the source material, but overall this is a stunning and completely film-like presentation with superb delineation, exceptional black levels, accurate colours and a complete lack of artefacting or other notable technical issues.
Picture rating: 5/5
Audio: Standing alongside Star Wars as one of the films that essentially invented the modern 5.1 soundtrack, it's understandable that you might expect something special from Apocalypse Now's DTS-HD Master Audio 5.1 mixes. And you'd be right. This is an incredibly inventive and experimental soundtrack that really plays around with the idea of using positional audio across a five-channel soundfield and luxuriating in how it contrasts with the on-screen visuals. That's not to say that it lacks more traditional thrills though, with explosions in particular sounding suitably robust thanks to weighty LFE support. Add to this the excellent fidelity and separation evident throughout and I really can't think of a single bad word to say.
Audio rating: 5/5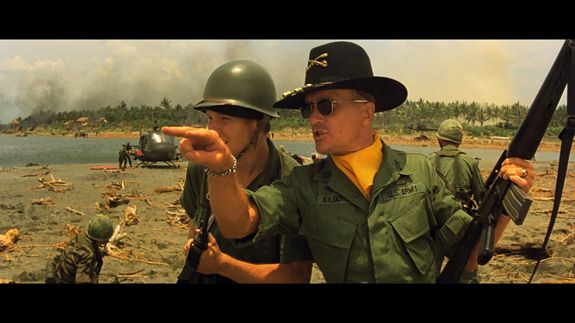 Extras: This three-disc set lives up to its 'Full Disclosure' billing by not only offering both versions of the film (1979 theatrical and Redux) via seamless branching, but also by leaving no stone unturned in gathering together every piece of supplementary material that you could ever hope to see.
With the first disc given over to the film(s), the only real extra here is an excellent audio commentary by Francis Ford Coppola for both versions. The second disc kicks off with a trio of new HD extras in the form of a lengthy interview with John Milius, a longer Q&A between Coppola and Martin Sheen, and a chat with casting director Fred Roos (including some great screen test footage). After this comes a roundup of all previously available goodies including The Mercury Theatre 1938 radio production of Hearts of Darkness, 12 additional scenes, the jettisoned Kurtz Compound sequence with credits (as with the 70mm presentations, neither cut of the film features end credits on this Blu-ray) and numerous featurettes about sound design, editing, scoring the film.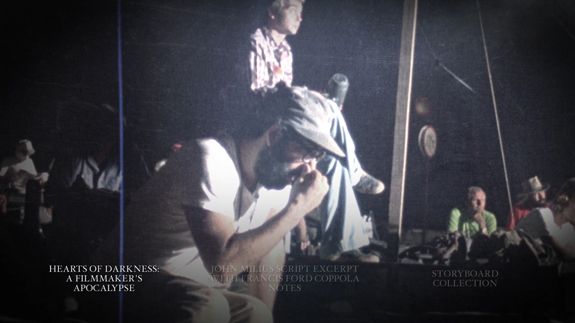 For most fans though it's the third disc that's the real highlight. Here you'll find the fascinating 96min documentary Hearts of Darkness: A Filmmaker's Apocalypse (with an AVC 1.33:1 1080p encode and DTS-HD MA 2.0 audio), accompanied by its own audio commentary from Francis and Eleanor Coppola. Also on this disc excerpts from Milius's script with notes by the director, storyboards, two photo galleries, the trailer, four radio spots, and poster and lobby card galleries!
Extras rating: 5/5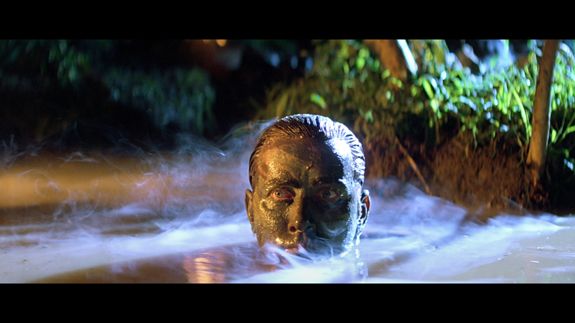 We say: This astonishing three-disc set definitely lives up to its name. Simply unmissable.
Lionsgate, All-region BD (US Import), £37 approx (www.movietyme.com), On sale now
HCC VERDICT: 5/5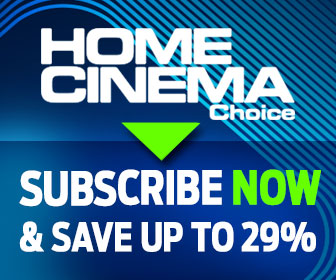 Home Cinema Choice #321

is on sale now, featuring: Anthem MRX 740 AV receiver; SVS 3000 Micro subwoofer; LG C1 OLED TV; Westerns on Blu-ray; surround sound setup tips; loft cinema conversion; and more
Want to see your home cinema system featured in the pages of HCC? Click
here
for more info.